B2B decision-makers are increasingly seeking credible third-party knowledge and solutions to solve their business challenges. Over 70% of B2B buyers cite reputation as the most influential factor when choosing which company to do business with. As a result, PR, strategic communications, and integrated marketing campaigns are in high demand to build brand awareness, enhance reputation, and generate leads to drive sales.  
The shift in the B2B market and changes in buyer behaviour contributed to a surge in demand across our suite of digital services, including LinkedIn Lead generation, SEO optimisation, and our Coverage Impact Monitor, which connects editorial to business development. 
The ever-growing need for strategic communications resulted in Team Champion doubling in size over the past year with Tom Costerton, George Nellany and Margarita Zvereva as the most recent additions. 
Our latest recruits will support the new clients we have partnered with this year which include: HeleCloud, Versarien, Clear Junction, GreyOrange, Ivanti Wavelink, Logicalis UK, SmartRecruiters, and TM Forum. 
Tom joins us from media analytics expert Commetric, where he was the in-house PR lead. Tom's in-house expertise offers a unique insight into our clients' perspectives. He played a key role in developing Commetric's PR strategy from the ground up and brings media contacts from several industries with him.  
"I'm thrilled to be joining the Champion team, especially with the considerable growth that the agency is seeing. You always want to be where the action is, and Champion is that place," says Tom.  
George joins us from Financial Services tycoon, Third Bridge, where he was a Private Equity Associate. Having worked with some of the biggest International Private Equity and Investment firms, George brings a wealth of knowledge of the finance industry. He has experience evaluating the outlook, landscape, and value of supply chains and the cloud computing market.  
"I'm excited to be joining Champion! Our close-knit team comprises friendly and talented people and every day presents new opportunities. I can't think of a better place to advance my PR career," states George.  
Margarita is a graduate student at LSE, where she's studying for an MSc in Media and Communications. Margarita brings extensive media experience, both professionally and academically, after interning with CBS and French e-commerce firm, Criteo. She is also an expert in the digital sphere, particularly on increasing digital presence to keep audiences engaged. 
"I'm looking forward to learning as much as I can, from a brilliant team, about PR and strategic communications from a leading London B2B tech PR consultancy," says Margarita. 
Gabrielle Dunbar, Associate Director at Champion Communications, adds, "It's been an inspiring time at Champion, and we're delighted to see both the growth of our business and the team. We're a very driven team of PR consultants, and we're happy to welcome Tom, George and Margarita to the Champion family." 
"We expect to see further success and opportunity at Champion, over the next year, to continue to help technology businesses grow using our suite of services, and our ever-expanding team of expert consultants," Gabrielle concludes.  
But don't just take our word for it, our client's champion our expertise too: "I've worked with Champion at two companies now where I ran PR, and always recommend them to folks looking to improve their brand reputation and increase sales in the UK and Europe," remarks Becca Chambers VP of Corporate Communications at Ivanti. 
To get to know the Champion family further, visit our Meet The Team page.  
If you know anyone who is looking to join a dynamic B2B PR agency in London, or you are interested in working with our talented team of consultants, get in touch at: letstalk@championcomms.com   
Our latest case study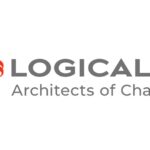 Logicalis
Logicalis had a trust problem. It was spending excessive amounts of time and money on lead and demand generation activity that was resonating with IT and Line of Business (LOB) decision-makers.
All case studies
An Award Winning B2B PR Consultancy
B2B Content Campaign of the Year – Champion Communications & MobileIron: Trouble at the Top
Best Use of Data in a Content Campaign – Champion Communications & MobileIron: Trouble at the Top
Shortlisted – B2B Campaign
of the Year (Aptum)
Best B2B Trade Campaign – Aptum
Best B2B Trade Campaign – Ivanti
Best Use of Data – Ivanti
Winner – Best Use of Data (Ivanti)
Winner – Best one-off Content Campaign (Ivanti)
Winner – Best Use of Data (Greenlight Commerce)
Winner – Best Content Campaign to Assist with Corporate Positioning (Greenlight Commerce)
Shortlisted – Best one-off Content Campaign (Aptum)
Champion Communications
is a member of the PRCA
Shortlisted – B2B Technology Campaign: It's not always sunny in the cloud – The Aptum Cloud Impact Study
Shortlisted – B2B Technology Campaign: The Public Sector Problem
Shortlisted – Best corporate decision-maker targeted campaign: Trouble at the Top, MobileIron
Winner: gold – best pr campaign, go instore
Winner: bronze – best corporate decision maker targeted campaign, Ivanti