Working with Champion has brought a sales-oriented focus to our international PR strategy. Our local teams in 27 countries have high quality content and simplified processes which has led to increased engagement with tier 1 media, significant increase in digital engagement and closer alignment to our go-to-market strategies around the world. The team is very proactive and feel like part of our in-house team.
Global Network
International PR is about understanding the need for a consistent narrative whilst bringing in local nuances. Co-ordinating and managing an International PR programme can be time consuming and expensive and can lead to inconsistent results which are hard to measure. Champion taps into local expertise whilst providing centralised processes which are highly efficient and cost effective.
Local Expertise
By creating highly effective multi-national PR strategies, Champion ensures consistency of planning, development of editorial content, delivery, processes, reporting and measurement across different regions through its tried and trusted network of partners. Champion has a global network of local partners which it can introduce or manage for clients, and is always happy to work with clients' partners agencies where they already exist.
Our latest case study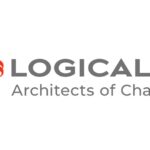 Logicalis
Logicalis had a trust problem. It was spending excessive amounts of time and money on lead and demand generation activity that was resonating with IT and Line of Business (LOB) decision-makers.
All case studies
Coverage Impact Monitor
Clients use Champion to get results that matter, results that have an impact. So, Champion measures that impact. Champion makes sure that earned media is easy for client's business development teams to share with their prospects and customers and then tracks the way it is being used and the impact it is having on the business development objectives. This means Champion can see what kind of PR is driving the most business success and what isn't. Not only do clients get the chance to focus resources in the right way, but the analytics give a clear and specific measurement that shows exactly how PR has contributed to sales.
LinkedIn Lead Attractor
Most businesses are getting LinkedIn wrong, and it is costing them in terms of lost opportunities and redundant content creation. There are too many profiles that look like CV's, and too much content being pumped out that doesn't generate a commercial opportunity. LinkedIn is about listening. Champion's LinkedIn Lead Attractor starts by optimising a profile, and then identifies the priority influencers and decision makers that are of most value to your business. Champion then monitors and interacts with their content to the point that they come to clients requesting connections. Consistently listening rather than haphazardly shouting.
Organic Demand Generation
Champion loves media coverage, especially if it includes back links, has all the right keywords and is optimised to drive prospects to a client's site. Champion's Organic Demand Generation service identifies the right keywords and topics that prospects are searching for, monitors backlinks of clients and competitors and boosts the organic traffic volumes and domain authority in the process.
If you want a free of sample Organic Demand Generation report, please fill in the form below and your free, bespoke report with recommendations will be sent in 48 hours.
The SD WOT! campaign really showcased the power of integrating PR to drive demand. It was a real pleasure working with you on this at Aptum. Well done again!
From the blog
Hyperview Chooses Champion Communications to Accelerate Its Growth
Hyperview is the latest addition to Champion Communications' roster of ambitious B2B brands. ...
Read now
An Award Winning B2B PR Consultancy
B2B Content Campaign of the Year – Champion Communications & MobileIron: Trouble at the Top
Best Use of Data in a Content Campaign – Champion Communications & MobileIron: Trouble at the Top
Shortlisted – B2B Campaign
of the Year (Aptum)
Best B2B Trade Campaign – Aptum
Best B2B Trade Campaign – Ivanti
Best Use of Data – Ivanti
Winner – Best Use of Data (Ivanti)
Winner – Best one-off Content Campaign (Ivanti)
Winner – Best Use of Data (Greenlight Commerce)
Winner – Best Content Campaign to Assist with Corporate Positioning (Greenlight Commerce)
Shortlisted – Best one-off Content Campaign (Aptum)
Champion Communications
is a member of the PRCA
Shortlisted – B2B Technology Campaign: It's not always sunny in the cloud – The Aptum Cloud Impact Study
Shortlisted – B2B Technology Campaign: The Public Sector Problem
Shortlisted – Best corporate decision-maker targeted campaign: Trouble at the Top, MobileIron
Winner: gold – best pr campaign, go instore
Winner: bronze – best corporate decision maker targeted campaign, Ivanti