We achieved a multiple that was unheard of for our sector when we sold Peer 1 Hosting. One the factors that played a big part in this was the profile of the executive leadership team which had been created, largely from scratch, by Champion Communications.
Showcasing business potential
Investors need a different story to customers. If you want to raise finance in any form then the narrative has to be about your business' potential, the quality of your executive leadership team and the unique, strategic advantage that will lead to growth they can bank on.
Building value
Third party validation raises awareness among the investment community and helps to de-risk your business. Whether you are looking to attract investment from Equity Crowdfunding, Business Angels or Venture Capitalists or looking to get listed on the Nasdaq, building a PR strategy which demonstrates corporate value will help.
Our latest case study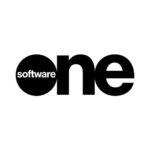 SoftwareOne
SoftwareOne had a perception problem. It was predominantly seen by its customers and prospects as merely a reseller of legacy software-licenses.
All case studies
LinkedIn Lead Attractor
Most businesses are getting LinkedIn wrong, and it is costing them in terms of lost opportunities and redundant content creation. There are too many profiles that look like CV's, and too much content being pumped out that doesn't generate a commercial opportunity. LinkedIn is about listening. Champion's LinkedIn Lead Attractor starts by optimising a profile, and then identifies the priority influencers and decision makers that are of most value to your business. Champion then monitors and interacts with their content to the point that they come to clients requesting connections. Consistently listening rather than haphazardly shouting.
Organic Demand Generation
Champion loves media coverage, especially if it includes back links, has all the right keywords and is optimised to drive prospects to a client's site. Champion's Organic Demand Generation service identifies the right keywords and topics that prospects are searching for, monitors backlinks of clients and competitors and boosts the organic traffic volumes and domain authority in the process.
If you want a free of sample Organic Demand Generation report, please fill in the form below and your free, bespoke report with recommendations will be sent in 48 hours.
From the blog
Will ChatGPT render PR obsolete?
ChatGPT has not been lacking attention and speculation since its launch. But is it worth the hype, and could it steal my job in PR? ...
Read now
An Award Winning B2B PR Consultancy
B2B Content Campaign of the Year – Champion Communications & MobileIron: Trouble at the Top
Best Use of Data in a Content Campaign – Champion Communications & MobileIron: Trouble at the Top
Shortlisted – B2B Campaign
of the Year (Aptum)
Best B2B Trade Campaign – Aptum
Best B2B Trade Campaign – Ivanti
Best Use of Data – Ivanti
Winner – Best Use of Data (Ivanti)
Winner – Best one-off Content Campaign (Ivanti)
Winner – Best Use of Data (Greenlight Commerce)
Winner – Best Content Campaign to Assist with Corporate Positioning (Greenlight Commerce)
Shortlisted – Best one-off Content Campaign (Aptum)
Champion Communications
is a member of the PRCA
Shortlisted – B2B Technology Campaign: It's not always sunny in the cloud – The Aptum Cloud Impact Study
Shortlisted – B2B Technology Campaign: The Public Sector Problem
Shortlisted – Best corporate decision-maker targeted campaign: Trouble at the Top, MobileIron
Winner: gold – best pr campaign, go instore
Winner: bronze – best corporate decision maker targeted campaign, Ivanti