Champion Communications Announces Third Client Win of 2021
Champion Communications, the B2B PR consultancy that helps technology companies grow, has been chosen by UK advanced materials firm, Versarien PLC, to provide strategic PR support within the UK market. This win follows two other recent announcements from Champion Communications that it also started working with Helecloud and Clear Junction.  
Versarien PLC, utilises proprietary materials technology to create innovative engineering solutions that can have a game-changing impact on a broad variety of industry sectors, including engineering and sports.  
Versarien has chosen to work with Champion to drive awareness of its industry-leading products and Graphene technologies amongst its target decision makers. Champion Communications will help Versarien accelerate its UK market growth by providing strategic communications to raise awareness, build trust and generate credibility of the Versarien brand, its' products and solutions.  
The account will be led by Account Director, Gabrielle Dunbar, with day-to-day support from Senior Account Executives, Tim Brennan and Thomas Costerton.  
Gabrielle Dunbar, Account Director at Champion, adds: "The Graphene industry has accelerated at an exponential pace over recent years, and has presented businesses with a real opportunity to innovate. As businesses across the world look to utilise new technologies to improve their products, Versarien was presented with an opportunity to showcase the benefits of Graphene technologies to a number of industries. At Champion, our job is to make sure that Versarien is building brand awareness within the UK market around its core go-to-market messaging."  
To find out more about Versarien you can visit: www.versarien.com  
For press enquiries, please email: versarien@championcomms.com    
Our latest case study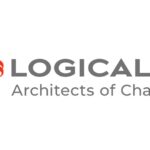 Logicalis
Logicalis had a trust problem. It was spending excessive amounts of time and money on lead and demand generation activity that was resonating with IT and Line of Business (LOB) decision-makers.
All case studies
An Award Winning B2B PR Consultancy
B2B Content Campaign of the Year – Champion Communications & MobileIron: Trouble at the Top
Best Use of Data in a Content Campaign – Champion Communications & MobileIron: Trouble at the Top
Shortlisted – B2B Campaign
of the Year (Aptum)
Best B2B Trade Campaign – Aptum
Best B2B Trade Campaign – Ivanti
Best Use of Data – Ivanti
Winner – Best Use of Data (Ivanti)
Winner – Best one-off Content Campaign (Ivanti)
Winner – Best Use of Data (Greenlight Commerce)
Winner – Best Content Campaign to Assist with Corporate Positioning (Greenlight Commerce)
Shortlisted – Best one-off Content Campaign (Aptum)
Champion Communications
is a member of the PRCA
Shortlisted – B2B Technology Campaign: It's not always sunny in the cloud – The Aptum Cloud Impact Study
Shortlisted – B2B Technology Campaign: The Public Sector Problem
Shortlisted – Best corporate decision-maker targeted campaign: Trouble at the Top, MobileIron
Winner: gold – best pr campaign, go instore
Winner: bronze – best corporate decision maker targeted campaign, Ivanti