Champion Communications, the B2B PR consultancy that helps technology companies grow, has been chosen by UK global payments solutions provider Clear Junction to provide strategic Global PR support.   
Clear Junction is a comprehensive provider of robust and compliant payment infrastructure services designed to help its customers conquer the world by giving them access to local payment solutions on a global scale.      
Champion Communications will help Clear Junction to accelerate its global growth by providing strategic communications to raise awareness, build trust and generate credibility in Clear Junction's services and expertise amongst its target decision-makers.   
David Clark, Director of Marketing and Sales at Clear Junction, says: "Over the last 12 months in the FinTech space, there has been enormous growth in market size and value. At Clear Junction, this too has been the case. There is a significant growth potential for our business, customers and prospects, and we need to seize this opportunity. Therefore, our partnership with Champion was a very logical and strategic move for us - its proven ability to help businesses grow and drive awareness is what made them stand out from the rest."
The account will be led by Account Director Gabrielle Dunbar, with day-to-day support coming from Account Manager Amisa Saari.   
Gabrielle Dunbar, Account Director at Champion, adds: "Brexit has presented UK FinTech providers with a real commercial opportunity. Businesses worldwide are looking for cross-industry collaboration to optimise international cash payments and processes outside of traditional locations and banking methods. At Champion, our job is to make sure that Clear Junction is at the forefront of business leaders' minds when they're looking for a dedicated financial solutions partner."  
To find out more about Clear Junction you can visit: www.clearjunction.com  
 For press enquiries, please email: clearjunction@championcomms.com    
Our latest case study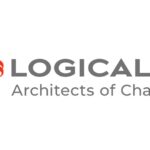 Logicalis
Logicalis had a trust problem. It was spending excessive amounts of time and money on lead and demand generation activity that was resonating with IT and Line of Business (LOB) decision-makers.
All case studies
An Award Winning B2B PR Consultancy
B2B Content Campaign of the Year – Champion Communications & MobileIron: Trouble at the Top
Best Use of Data in a Content Campaign – Champion Communications & MobileIron: Trouble at the Top
Shortlisted – B2B Campaign
of the Year (Aptum)
Best B2B Trade Campaign – Aptum
Best B2B Trade Campaign – Ivanti
Best Use of Data – Ivanti
Winner – Best Use of Data (Ivanti)
Winner – Best one-off Content Campaign (Ivanti)
Winner – Best Use of Data (Greenlight Commerce)
Winner – Best Content Campaign to Assist with Corporate Positioning (Greenlight Commerce)
Shortlisted – Best one-off Content Campaign (Aptum)
Champion Communications
is a member of the PRCA
Shortlisted – B2B Technology Campaign: It's not always sunny in the cloud – The Aptum Cloud Impact Study
Shortlisted – B2B Technology Campaign: The Public Sector Problem
Shortlisted – Best corporate decision-maker targeted campaign: Trouble at the Top, MobileIron
Winner: gold – best pr campaign, go instore
Winner: bronze – best corporate decision maker targeted campaign, Ivanti