Champion Communications, the PR consultancy that helps B2B technology companies accelerate their growth, has been chosen by AWS specialist professional and managed service provider, HeleCloud, to provide it with UK PR support.  
HeleCloud helps bring its customers into the future by providing strategic technology consultancy, engineering and AWS-based managed services.
At AWS re:Invent 2020, HeleCloud was named as one of only 10 new AWS Premium Consulting Partners worldwide. With the COVID-19 pandemic accelerating demand for cloud-based services, HeleCloud was able to record strong growth throughout the year. The company recorded a 70% growth rate in 2020 and was able to successfully complete the acquisition of cloud-native software development company DataStork, enabling HeleCloud to expand its' expertise into the cloud-native software development and Artificial Intelligence and Machine Learning (AI/ ML) space.  
 Champion Communications will help HeleCloud to further accelerate its' growth in the UK by providing strategic communications that raises awareness and builds trust and credibility in HeleCloud's services and expertise amongst its core audience of decision-makers.  
 Marty Legg, HeleCloud EMEA Head of Sales & Marketing said: "The last year was a catalyst for the further digitalisation of business processes and adoption of cloud services. Despite this, it was noted at AWS re:Invent at the end of 2020 that only 4% of global IT spend is on Cloud. This means that there is huge growth potential for our business, and we need to capitalise on that. We have therefore chosen to work with Champion due to its impressive track record of helping cloud-based businesses, such as our own, to accelerate their growth."  
The account will be led by Account Director, Harry Webster, with day-to-day support coming from Account Manager, Olivia Parkinson, and Senior Account Executive, Tim Brennan.  
 Harry Webster said: "The pandemic has presented managed service providers with a real revenue-generating opportunity as businesses around the world look to optimise their IT-environment for remote working. Our job is to make sure that HeleCloud is at the forefront of IT-decision makers minds when they're looking for a dedicated AWS partner."  
To find out more about HeleCloud, you can visit: www.helecloud.com. For press enquiries, please email: helecloud@championcomms.com 
Our latest case study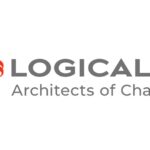 Logicalis
Logicalis had a trust problem. It was spending excessive amounts of time and money on lead and demand generation activity that was resonating with IT and Line of Business (LOB) decision-makers.
All case studies
An Award Winning B2B PR Consultancy
B2B Content Campaign of the Year – Champion Communications & MobileIron: Trouble at the Top
Best Use of Data in a Content Campaign – Champion Communications & MobileIron: Trouble at the Top
Shortlisted – B2B Campaign
of the Year (Aptum)
Best B2B Trade Campaign – Aptum
Best B2B Trade Campaign – Ivanti
Best Use of Data – Ivanti
Winner – Best Use of Data (Ivanti)
Winner – Best one-off Content Campaign (Ivanti)
Winner – Best Use of Data (Greenlight Commerce)
Winner – Best Content Campaign to Assist with Corporate Positioning (Greenlight Commerce)
Shortlisted – Best one-off Content Campaign (Aptum)
Champion Communications
is a member of the PRCA
Shortlisted – B2B Technology Campaign: It's not always sunny in the cloud – The Aptum Cloud Impact Study
Shortlisted – B2B Technology Campaign: The Public Sector Problem
Shortlisted – Best corporate decision-maker targeted campaign: Trouble at the Top, MobileIron
Winner: gold – best pr campaign, go instore
Winner: bronze – best corporate decision maker targeted campaign, Ivanti