Champion Communications, the B2B PR consultancy that helps technology companies grow, has been chosen by digital transformation and cloud service enabler, Logicalis UK, to provide strategic communications in the UK. The announcement is Champion's sixth new business win of 2021, following recent partnerships with HeleCloud, Clear Junction, Versarien PLC, GreyOrange and WaveLink.
Logicalis helps its customers to navigate change and maximise their technology investments in a fast-moving and ever-changing digital world. As architects of change, Logicalis uses its industry knowledge and technical expertise to bring its customers' visions to life and accelerate business transformation goals.
Logicalis has chosen to work with Champion due to its proven track record in helping technology businesses in cloud, and IT solutions sectors grow. Champion will help Logicalis accelerate its growth in the UK market by implementing a strategic communications program that will enhance awareness, trust and credibility in Logicalis and its solutions.
Fran Battson, Marketing Coordinator, Logicalis UK, says: "Now is a really exciting time for Logicalis UK. Over the last 12-months, we have supported our customers through the pandemic, as they looked for agile and scalable services and solutions to support business needs. Now, as we look to the next 12-months, we plan to build on these successes and respond to the demand for digital transformation solutions, to drive forward growth in the UK market."
The account will be led by Associate Director Gabrielle Dunbar, with day-to-day management from Senior Account Executive Thomas Costerton and Account Executive George Nellany.
Gabrielle Dunbar, Associate Director at Champion, said: "The pandemic has presented the technology industry with a mass of opportunities to innovate and drive business forward. During the last 12-months, businesses across the globe have seen the necessity of digital transformation. At Champion, it's therefore our job to make sure Logicalis UK is top of mind among its target audience when they're looking for a dedicated technology partner."
To find out more about Logicalis UK, visit: https://www.uk.logicalis.com
For press enquiries, email: luk@championcomms.com
Our latest case study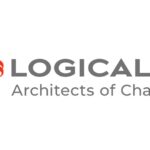 Logicalis
Logicalis had a trust problem. It was spending excessive amounts of time and money on lead and demand generation activity that was resonating with IT and Line of Business (LOB) decision-makers.
All case studies
An Award Winning B2B PR Consultancy
B2B Content Campaign of the Year – Champion Communications & MobileIron: Trouble at the Top
Best Use of Data in a Content Campaign – Champion Communications & MobileIron: Trouble at the Top
Shortlisted – B2B Campaign
of the Year (Aptum)
Best B2B Trade Campaign – Aptum
Best B2B Trade Campaign – Ivanti
Best Use of Data – Ivanti
Winner – Best Use of Data (Ivanti)
Winner – Best one-off Content Campaign (Ivanti)
Winner – Best Use of Data (Greenlight Commerce)
Winner – Best Content Campaign to Assist with Corporate Positioning (Greenlight Commerce)
Shortlisted – Best one-off Content Campaign (Aptum)
Champion Communications
is a member of the PRCA
Shortlisted – B2B Technology Campaign: It's not always sunny in the cloud – The Aptum Cloud Impact Study
Shortlisted – B2B Technology Campaign: The Public Sector Problem
Shortlisted – Best corporate decision-maker targeted campaign: Trouble at the Top, MobileIron
Winner: gold – best pr campaign, go instore
Winner: bronze – best corporate decision maker targeted campaign, Ivanti