Champion Communications, the B2B PR consultancy dedicated to helping technology companies grow, has been chosen by Ivanti's supply chain business unit, Wavelink, to provide strategic UK PR support. 
Ivanti Wavelink, part of Ivanti, Inc., provides warehouses with modern mobile technology to improve productivity, enhance accuracy and reduce risks across global supply chains. 
Ivanti Wavelink has appointed Champion Communications to drive awareness of its industry-leading supply chain solutions across the UK. Champion will help Ivanti Wavelink to boost its presence amongst core decision-makers by building trust and credibility through earned media.  
Wiebke Stather, EMEA Marketing Manager at Ivanti Wavelink, says: "The pandemic forced supply chains to evolve beyond recognition. Businesses have adopted innovative technologies to support their warehouses and deliver for their customers, and this won't be slowing down any time soon." 
"We want to be front of mind when decision-makers are looking to update their supply chain processes, which is why we have partnered with Champion Communications. Before MobileIron was acquired by our parent company, Ivanti, the Champion team won the 'best one-off content campaign' award and the 'best use of data' award at the Corporate Content Awards. Since then, Champion has shown an impressive track record with Ivanti, so we are delighted to join the family to grow our presence in the UK as a global leader in supply chain and warehouse technology." 
The account will be led by Account Manager, Olivia Parkinson. 
Olivia Parkinson, Account Manager at Champion, adds: "As supply chains and warehouses are looking to optimise their systems to ensure a safe and productive return to work, there is ample opportunity to highlight Ivanti Wavelink's capabilities to key decision makers. Our job at Champion is to continually grow brand awareness of Ivanti Wavelink as the world begins a return to normality."  
To find out more about Ivanti Wavelink, visit: https://www.ivanti.co.uk/solutions/supply-chain# 
For press enquiries, please email: ivantiwavelink@championcomms.com 
Our latest case study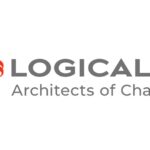 Logicalis
Logicalis had a trust problem. It was spending excessive amounts of time and money on lead and demand generation activity that was resonating with IT and Line of Business (LOB) decision-makers.
All case studies
An Award Winning B2B PR Consultancy
B2B Content Campaign of the Year – Champion Communications & MobileIron: Trouble at the Top
Best Use of Data in a Content Campaign – Champion Communications & MobileIron: Trouble at the Top
Shortlisted – B2B Campaign
of the Year (Aptum)
Best B2B Trade Campaign – Aptum
Best B2B Trade Campaign – Ivanti
Best Use of Data – Ivanti
Winner – Best Use of Data (Ivanti)
Winner – Best one-off Content Campaign (Ivanti)
Winner – Best Use of Data (Greenlight Commerce)
Winner – Best Content Campaign to Assist with Corporate Positioning (Greenlight Commerce)
Shortlisted – Best one-off Content Campaign (Aptum)
Champion Communications
is a member of the PRCA
Shortlisted – B2B Technology Campaign: It's not always sunny in the cloud – The Aptum Cloud Impact Study
Shortlisted – B2B Technology Campaign: The Public Sector Problem
Shortlisted – Best corporate decision-maker targeted campaign: Trouble at the Top, MobileIron
Winner: gold – best pr campaign, go instore
Winner: bronze – best corporate decision maker targeted campaign, Ivanti