Champion Communications, the B2B PR consultancy that helps technology companies grow, has been chosen by global industry association, TM Forum, to provide strategic PR support. The appointment is Champion's eighth new business win of 2021, following recent partnerships with HeleCloud, Clear Junction,  Vesarian PLC,  GreyOrange,  Ivanti WaveLink, Logicalis UK, and SmartRecruiters.    
TM Forum's mission is to enable the service provider businesses of tomorrow and to be the single most relevant industry body for software and operating model transformation. The industry body brings together businesses to collaborate on and support each other through the collective problems of digital transformation. The association works with over 850 companies across 180 countries to break down cultural and technological barriers between digital service providers, suppliers, and systems integrators. TM Forum's members include 10 of the top 10 biggest network providers, including Orange and Vodafone.   
TM Forum has enlisted Champion to drive demand generation, increase awareness, and generate trust and validation on how TM Forum is delivering value to members through collaboration with disruptive innovation, original research, and a variety of code and living frameworks to abide by including its Open Digital Architecture, a cloud-based blueprint orchestrated through AI.   
"Providers are becoming more focused on actions to deliver return on investment on 5G and unlock growth through connectivity and the ability to scale whilst adhering to industry standards. Therefore, we are seeing a demand for collaborative partnerships to create the winning conditions that optimise digital transformation efforts," says Charlotte Lewis, Vice President of Marketing, TM Forum.   
 "TM Forum is a space to share ideas and come together with other like-minded individuals and companies to create real solutions to common industry challenges – the power is in the collective. We've decided to work with Champion due to their deep knowledge of the industry and reputation of supporting business growth."  
Gabrielle Dunbar, Associate Director at Champion, adds: "Businesses have experienced an acceleration of digital transformation over the past year yet many lack the knowledge and expertise necessary to deliver value. Editorially, this presents an opportunity to generate awareness of TM Forum and how it is supporting companies in managing their transformation journey with the most collaborative, innovative solutions available. Champion is thrilled to work with TM Forum to help it stand out as the best industry body for creating, managing and monetizing digital business."  
The account will be led by Associate Director Gabrielle Dunbar with day-to-day management from Account Manager Amisa Saari and support from Senior Account Executive Tom Costerton.    
For media inquiries, email tmforum@championcomms.com   
Our latest case study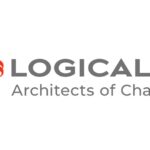 Logicalis
Logicalis had a trust problem. It was spending excessive amounts of time and money on lead and demand generation activity that was resonating with IT and Line of Business (LOB) decision-makers.
All case studies
An Award Winning B2B PR Consultancy
B2B Content Campaign of the Year – Champion Communications & MobileIron: Trouble at the Top
Best Use of Data in a Content Campaign – Champion Communications & MobileIron: Trouble at the Top
Shortlisted – B2B Campaign
of the Year (Aptum)
Best B2B Trade Campaign – Aptum
Best B2B Trade Campaign – Ivanti
Best Use of Data – Ivanti
Winner – Best Use of Data (Ivanti)
Winner – Best one-off Content Campaign (Ivanti)
Winner – Best Use of Data (Greenlight Commerce)
Winner – Best Content Campaign to Assist with Corporate Positioning (Greenlight Commerce)
Shortlisted – Best one-off Content Campaign (Aptum)
Champion Communications
is a member of the PRCA
Shortlisted – B2B Technology Campaign: It's not always sunny in the cloud – The Aptum Cloud Impact Study
Shortlisted – B2B Technology Campaign: The Public Sector Problem
Shortlisted – Best corporate decision-maker targeted campaign: Trouble at the Top, MobileIron
Winner: gold – best pr campaign, go instore
Winner: bronze – best corporate decision maker targeted campaign, Ivanti