Champion Communications, the B2B PR consultancy that helps technology companies grow, has been chosen by talent acquisition platform SmartRecruiters, to provide UK PR support. The appointment is Champion's seventh new business win of 2021, following recent partnerships with HeleCloud, Clear Junction, Versarien PLC, GreyOrange, Ivanti WaveLink, and Logicalis UK.  
SmartRecruiters empowers businesses to acquire the talent they need to succeed. Recruiting is a fragmented, opaque process undermined by outdated technology that can add complexity and turn to candidates and hiring managers. SmartRecruiters solves this challenge by providing an end-to-end platform that allows businesses to reach, engage and connect with talent in a comprehensive suite of solutions.  
SmartRecruiters has chosen to work with Champion due to its proven record in supporting the business growth of its clients, primarily through elevating its clients' profiles in the media environments that engage decision-makers. Champion will drive awareness, generate third-party endorsement, and establish trust and credibility in SmartRecruiters and its solutions.  
Champion will also be deploying its suite of digital services, including LinkedIn lead generation and SEO optimisation, whilst also measuring impact through its Coverage Impact Monitor, which connects editorial to business development. 
"This is an incredibly exciting time for us at SmartRecruiters. Over the past year, we've seen rapid growth due to increased demand in talent acquisition software caused by the pandemic. The way our customers are recruiting is changing and evolving and they need a flexible, reliable, end-to-end technology platform to enable great recruitment, especially in a global talent shortage.  
"As we look to respond to the increasing demand in the market, we need to make sure we are the first port of a call for businesses looking to digitise their talent acquisition process. We've therefore chosen to work with Champion due to their proven track record in helping technology businesses like ours grow," says Fabrice Etienne, Head of Marketing for SmartRecruiters. 
Harry Webster, Associate Director at Champion, said: "During the last year, recruitment, employment, and the future of work have all been high on the editorial agenda due to the way they've all been shaken up by the pandemic. We're therefore really excited to start working with SmartRecruiters, and can't wait to start getting them involved in these conversations as they continue on their growth journey."  
The account will be led by Associate Director Harry Webster with day-to-day management from Account Manager Amisa Saari.  
To find out more about SmartRecruiters, visit: https://www.smartrecruiters.com/  
For press enquiries, email: smartrecruiters@championcomms.com 
Our latest case study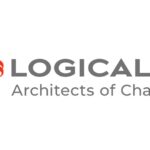 Logicalis
Logicalis had a trust problem. It was spending excessive amounts of time and money on lead and demand generation activity that was resonating with IT and Line of Business (LOB) decision-makers.
All case studies
An Award Winning B2B PR Consultancy
B2B Content Campaign of the Year – Champion Communications & MobileIron: Trouble at the Top
Best Use of Data in a Content Campaign – Champion Communications & MobileIron: Trouble at the Top
Shortlisted – B2B Campaign
of the Year (Aptum)
Best B2B Trade Campaign – Aptum
Best B2B Trade Campaign – Ivanti
Best Use of Data – Ivanti
Winner – Best Use of Data (Ivanti)
Winner – Best one-off Content Campaign (Ivanti)
Winner – Best Use of Data (Greenlight Commerce)
Winner – Best Content Campaign to Assist with Corporate Positioning (Greenlight Commerce)
Shortlisted – Best one-off Content Campaign (Aptum)
Champion Communications
is a member of the PRCA
Shortlisted – B2B Technology Campaign: It's not always sunny in the cloud – The Aptum Cloud Impact Study
Shortlisted – B2B Technology Campaign: The Public Sector Problem
Shortlisted – Best corporate decision-maker targeted campaign: Trouble at the Top, MobileIron
Winner: gold – best pr campaign, go instore
Winner: bronze – best corporate decision maker targeted campaign, Ivanti