Champion Communications, the B2B PR consultancy that helps technology companies grow has been chosen by global fulfilment solutions provider, GreyOrange, to provide strategic communications in the UK and EMEA. The announcement is Champion's fourth new business win of 2021, following recent partnerships with HeleCloud, Clear Junction and Versarien PLC.
GreyOrange designs fulfilment technologies and solutions that combine Artificial Intelligence (AI), Machine Learning (ML) and robotics to bring fulfilment into the modern era and meet consumer demand for immediacy. GreyOrange has chosen to work with Champion due to its proven track record in helping technology businesses in the retail, supply chain and AI sectors grow.
Champion will help GreyOrange to accelerate its growth in the UK and EMEA by implementing a strategic communications program that will enhance awareness, trust and credibility in GreyOrange and its solutions, while also educating GreyOrange's marketplace on the need for automated end-to-end fulfilment operations.
The account will be led by Associate Director, Harry Webster, with day-to-day management coming from Account Manager, Olivia Parkinson, and Account Executive, Alexandra House.
Harry Webster, Associate Director at Champion said: "Editorially this is a really exciting time for a business like GreyOrange. The future of the retail industry, the advancement of AI and ML and their use cases in modern life are all topics the journalists we speak to are interested in. It's therefore our job to make sure that GreyOrange is playing a leading role in these conversations in the months to come."
To find out more about GreyOrange, visit: www.greyorange.com. For press enquiries, email: greyorange@championcomms.com
Our latest case study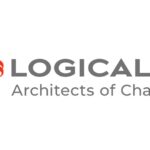 Logicalis
Logicalis had a trust problem. It was spending excessive amounts of time and money on lead and demand generation activity that was resonating with IT and Line of Business (LOB) decision-makers.
All case studies
An Award Winning B2B PR Consultancy
B2B Content Campaign of the Year – Champion Communications & MobileIron: Trouble at the Top
Best Use of Data in a Content Campaign – Champion Communications & MobileIron: Trouble at the Top
Shortlisted – B2B Campaign
of the Year (Aptum)
Best B2B Trade Campaign – Aptum
Best B2B Trade Campaign – Ivanti
Best Use of Data – Ivanti
Winner – Best Use of Data (Ivanti)
Winner – Best one-off Content Campaign (Ivanti)
Winner – Best Use of Data (Greenlight Commerce)
Winner – Best Content Campaign to Assist with Corporate Positioning (Greenlight Commerce)
Shortlisted – Best one-off Content Campaign (Aptum)
Champion Communications
is a member of the PRCA
Shortlisted – B2B Technology Campaign: It's not always sunny in the cloud – The Aptum Cloud Impact Study
Shortlisted – B2B Technology Campaign: The Public Sector Problem
Shortlisted – Best corporate decision-maker targeted campaign: Trouble at the Top, MobileIron
Winner: gold – best pr campaign, go instore
Winner: bronze – best corporate decision maker targeted campaign, Ivanti