According to the 2021 LinkedIn State of Sales Report, 45% of UK buyers want to make purchase decisions remotely. As a result, businesses are having to reconsider how they engage with their customers and prospects. Many are finding success in using LinkedIn, which has become a key sales platform for those in the B2B space. In fact, the report reveals buyers and sellers are ramping up their use of LinkedIn, with 74% of sellers committed to expanding their LinkedIn network in 2021. 
With the shift to online rapidly accelerating, businesses and sales professionals need to ensure they're adapting their approach to cut through the ever-increasing amounts of content to reach target audiences, remain relevant and stay ahead of the competition.  
Content clutter is overwhelming decision-makers 
As 87% of buyers say that online content has an impact on their buying decisions, content creation is more important now than ever for most businesses' lead generation strategies. According to FocusVision, the average B2B buyer consumes at least 13 pieces of content before making a buying decision, casting a wide net to understand their problem and the solutions being offered. With businesses seeking to capitalise on these benefits of content marketing, it seems wherever you look you cannot escape a steady stream of content, whether it's case studies, blog posts, social media outreach, or long-form thought leadership pieces.  
However, the sheer volume of digital content currently is overwhelming for buyers as they try to parse through the clutter to find relevant, informative content to influence their decision. It's also difficult for organisations as they attempt to create consequential, quality content to stand out over competitors. So, with everyone producing content, and lots of it – how do you stand out? 
Create content that makes an impact  
Creating purposeful content is more crucial now than ever. While sending out steady streams of press releases can boost your presence in the press, they rarely offer anything insightful to your core audience. Instead, by moving your attention to producing valuable content, that responds to the concerns and desires of your prospects, you can ensure your marketing and PR investment is paying off.  
Repetitive, meaningless content only does so much for demand generation. According to the Content Marketing Institute, 72% of companies say content marketing increases leads over traditional methods like ads. Yet, to reap the benefits of combining content marketing with PR, businesses must consider who they are trying to reach, and the problems plaguing their target personas and create content that resolves the anxieties of their audience.  
Proactivity and aligning with PR efforts ensure success 
As buying behaviors move more online, a proactive content approach is crucial to developing strong relationships long term. An online buying journey does not mean that trust and loyalty can or should be neglected. Instead, content marketing, paired with earned media and PR, can be a powerful tool in a business's arsenal to establish company spokespeople as experts that exist to solve the buyers' biggest challenges.  
PR can play a vital role in supporting the sales team start and further conversations along the pipeline. At Champion, we believe in the importance of PR in the business development process. Convincing content is integral in founding a strong brand that urges others to work with it. We are dedicated to writing content that showcases our clients as thought leaders in their industries but can also be used throughout marketing activities to help the business grow.   
We've even won awards for it! The latest being the Best Use of Data in a Content Campaign in the 2021 UK Content Awards for our work with MobileIron (now Ivanti). Our campaign with MobileIron was also recently shortlisted in the B2B Marketing Awards for Best corporate decision-maker targeted campaign. For more information on the campaign, visit here.
To learn more about how we can help you optimise your content marketing strategy, get in touch at: letstalk@championcomms.com  
Our latest case study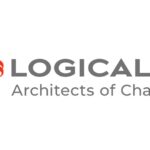 Logicalis
Logicalis had a trust problem. It was spending excessive amounts of time and money on lead and demand generation activity that was resonating with IT and Line of Business (LOB) decision-makers.
All case studies
An Award Winning B2B PR Consultancy
B2B Content Campaign of the Year – Champion Communications & MobileIron: Trouble at the Top
Best Use of Data in a Content Campaign – Champion Communications & MobileIron: Trouble at the Top
Shortlisted – B2B Campaign
of the Year (Aptum)
Best B2B Trade Campaign – Aptum
Best B2B Trade Campaign – Ivanti
Best Use of Data – Ivanti
Winner – Best Use of Data (Ivanti)
Winner – Best one-off Content Campaign (Ivanti)
Winner – Best Use of Data (Greenlight Commerce)
Winner – Best Content Campaign to Assist with Corporate Positioning (Greenlight Commerce)
Shortlisted – Best one-off Content Campaign (Aptum)
Champion Communications
is a member of the PRCA
Shortlisted – B2B Technology Campaign: It's not always sunny in the cloud – The Aptum Cloud Impact Study
Shortlisted – B2B Technology Campaign: The Public Sector Problem
Shortlisted – Best corporate decision-maker targeted campaign: Trouble at the Top, MobileIron
Winner: gold – best pr campaign, go instore
Winner: bronze – best corporate decision maker targeted campaign, Ivanti