Building awareness amongst decision makers is the start point for most successful commercial opportunities for a B2B brand, and one that has become more complex as a result of the changes that this year has brought upon us. The disruption of the pandemic has led to an increased reliance on digital channels, many of which are continuing to evolve, making the decision about which tactics to invest in less clear.
There are so many options available, but here are the three areas I would recommend should be part of any B2B Brand's marketing plans for 2021.
SEO
"According to BrightEdge, paid and organic search drives more than 70% of revenues for B2B and the other verticals." Search Engine Land.
BrightEdge has done a neat infographic which shows that B2B companies generate 2X more revenue from Organic Search than from any other channel. And Organic Search is on the up, by 53% across industries on average.
An average B2B brand is getting 64% of its site's traffic from organic visits versus 12% from paid traffic. Search isn't going anywhere although the way that prospects search may continue to evolve. (Google, for example, forecasts a rise in  Conversational and Visual Search, although this may be more of a consideration for B2C Marketers, at least in the short term.)
Thought Leadership Content
Terrible term, "Thought Leadership Content", I loathe it, means everything and nothing. What I really want to describe is proprietary material (written, video, visual – or all of the above) that is of consequence and value to prospects and audiences, that is not a sales pitch, but imparts knowledge, insight and opinion which is relevant and interesting. B2B Marketing conducted a survey which found that:
68% of senior executives said they read thought leadership content to give them a competitive edge
Some 64% also said they used thought leadership to help them make informed decisions
And the "corporate voice" is not the way prospects want to connect. In a separate study B2B Marketing also found:
90% of purchasing decisions are made subconsciously, based on emotion rather than logic
Business professionals are around 50% more likely to buy a product or service that demonstrates personal value through emotional appeal
So, the question of where to publish this content in order to get it in front of the right audiences remains. According to this YouGov Study, 46% of US Adults report that they are consuming more financial news than they were before COVID-19.
Press Gazette reports that this increase in appetite for news from readers has indeed translated into increased audiences through earned media consumption: "web traffic to the most widely read business titles surged during the pandemic… Business Insider saw its monthly online readership grow from around 7 million unique views per month in the previous quarter to an average of 9.5 million in the first quarter of 2020…. The other leading publications including Bloomberg and Forbes saw a similar increase in readers."
Earned media coverage, content that has been published by third parties, delivers credibility and validation and reach, and possibly an SEO enhancing back-link. The same content can also be repurposed and amplified across shared and owned media environments, potentially adding to domain authority.
LinkedIn
The third area I think every B2B Marketer should invest in 2021 is in LinkedIn. It's just getting better and better. I don't know of any other environment that offers the B2B Marketer with such direct, interactive and measurable access to an engaged audience of this calibre.
According to Sprout Social the platform currently has: 
660 Million Users (303 Million of which are active on a monthly basis)
90 Million are senior level influencers in decision making positions
2020 has been a year of disruption for B2B Marketing. 2021 may be the same, however these activities will continue to drive success in terms of demand and lead generation for B2B brands. I don't see that changing in the year ahead.
To learn how to leverage these B2B strategies to drive B2B awareness and support lead generation for your company, reach out to letstalk@championcomms.com
Our latest case study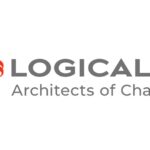 Logicalis
Logicalis had a trust problem. It was spending excessive amounts of time and money on lead and demand generation activity that was resonating with IT and Line of Business (LOB) decision-makers.
All case studies
An Award Winning B2B PR Consultancy
B2B Content Campaign of the Year – Champion Communications & MobileIron: Trouble at the Top
Best Use of Data in a Content Campaign – Champion Communications & MobileIron: Trouble at the Top
Shortlisted – B2B Campaign
of the Year (Aptum)
Best B2B Trade Campaign – Aptum
Best B2B Trade Campaign – Ivanti
Best Use of Data – Ivanti
Winner – Best Use of Data (Ivanti)
Winner – Best one-off Content Campaign (Ivanti)
Winner – Best Use of Data (Greenlight Commerce)
Winner – Best Content Campaign to Assist with Corporate Positioning (Greenlight Commerce)
Shortlisted – Best one-off Content Campaign (Aptum)
Champion Communications
is a member of the PRCA
Shortlisted – B2B Technology Campaign: It's not always sunny in the cloud – The Aptum Cloud Impact Study
Shortlisted – B2B Technology Campaign: The Public Sector Problem
Shortlisted – Best corporate decision-maker targeted campaign: Trouble at the Top, MobileIron
Winner: gold – best pr campaign, go instore
Winner: bronze – best corporate decision maker targeted campaign, Ivanti