If you are reading this, it is likely that you are considering joining the Champion team and probably weighing it up against the many other options that are out there.
Champion is not a large agency. We are a diverse team of around 15 employees that proudly reflects the kaleidoscope of London. Our team are of a higher standard than you are likely to find in larger agencies because they are exposed to more responsibility and must use initiative, creativity, and problem-solving ability. Those who respond well tend to be fast learners who thrive with responsibility and ambition. You won't get lost at Champion, your opinions and ideas carry weight, and these are always welcome.
But… the best way to find out what it is like to work at Champion is to ask the people that already do! Feedback from the latest employee survey showed that the culture is collaborative, dynamic, and creative, with a healthy sense of fun! At Champion, we're passionate about the team's well-being and pride ourselves on continually striving to achieve outstanding outcomes for clients.
In a nutshell, this is a challenging, exciting environment where individuals get to stand up and be counted. It's dynamic. We are looking for people who can be part of that journey.
If this sparks your interest, please apply with your CV and cover letter - recruitment@sussexhr.co.uk
Our latest case study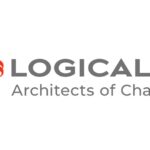 Logicalis
Logicalis had a trust problem. It was spending excessive amounts of time and money on lead and demand generation activity that was resonating with IT and Line of Business (LOB) decision-makers.
All case studies
An Award Winning B2B PR Consultancy
B2B Content Campaign of the Year – Champion Communications & MobileIron: Trouble at the Top
Best Use of Data in a Content Campaign – Champion Communications & MobileIron: Trouble at the Top
Shortlisted – B2B Campaign
of the Year (Aptum)
Best B2B Trade Campaign – Aptum
Best B2B Trade Campaign – Ivanti
Best Use of Data – Ivanti
Winner – Best Use of Data (Ivanti)
Winner – Best one-off Content Campaign (Ivanti)
Winner – Best Use of Data (Greenlight Commerce)
Winner – Best Content Campaign to Assist with Corporate Positioning (Greenlight Commerce)
Shortlisted – Best one-off Content Campaign (Aptum)
Champion Communications
is a member of the PRCA
Shortlisted – B2B Technology Campaign: It's not always sunny in the cloud – The Aptum Cloud Impact Study
Shortlisted – B2B Technology Campaign: The Public Sector Problem
Shortlisted – Best corporate decision-maker targeted campaign: Trouble at the Top, MobileIron
Winner: gold – best pr campaign, go instore
Winner: bronze – best corporate decision maker targeted campaign, Ivanti