The role of B2B Tech business development seems to be getting more complicated by the day. Previously, the buyer journey was linear and straightforward, making the roles of marketing and sales simple to define. Marketing would be responsible for getting decision-makers to the top of the funnel, handing over to sales once a prospect had hit a certain number of criteria.
Research published by Gartner in September shows that achieving B2B sales success is not quite so simple; decision-makers are younger, less informed, less confident about their decisions, time-poor and harder to identify.
Decision-making units have become more obscure, unpredictable and are made up of people that are often changing jobs. These groups have become so fragmented that they often don't know themselves who is responsible for signing a purchase off.
As the world continues to analyse B2B buyer behaviour and work with marketing analysts to develop strategic approaches, techUK, Champion Communications and Pure Potential have decided that it is time to ask the business development and sales executives what they think. We have launched a study asking, "What does B2B Tech Sales need from Marketing in 2020?". The first part of our research is a survey of business development executives which can be accessed here.
Our aim is to develop a greater understanding of what sales teams really need from marketing. To do this we want to get an insight into how much of what those in marketing do is of use when it comes to business development and what impact, if any, it is actually having upon the sales process.
Those in B2B Technology companies that have responsibility for sales or business development are invited to participate. The data will form part of a report that techUK will be making available to its members and the wider business community in early 2020.
This is your chance to make sure that sales professionals have their say in the way that marketing strategies support business development.
Have your say here. Please feel free to share this link with business development executives within your organisation who may have a perspective to share.
Our latest case study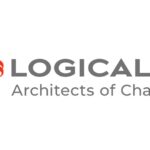 Logicalis
Logicalis had a trust problem. It was spending excessive amounts of time and money on lead and demand generation activity that was resonating with IT and Line of Business (LOB) decision-makers.
All case studies
An Award Winning B2B PR Consultancy
B2B Content Campaign of the Year – Champion Communications & MobileIron: Trouble at the Top
Best Use of Data in a Content Campaign – Champion Communications & MobileIron: Trouble at the Top
Shortlisted – B2B Campaign
of the Year (Aptum)
Best B2B Trade Campaign – Aptum
Best B2B Trade Campaign – Ivanti
Best Use of Data – Ivanti
Winner – Best Use of Data (Ivanti)
Winner – Best one-off Content Campaign (Ivanti)
Winner – Best Use of Data (Greenlight Commerce)
Winner – Best Content Campaign to Assist with Corporate Positioning (Greenlight Commerce)
Shortlisted – Best one-off Content Campaign (Aptum)
Champion Communications
is a member of the PRCA
Shortlisted – B2B Technology Campaign: It's not always sunny in the cloud – The Aptum Cloud Impact Study
Shortlisted – B2B Technology Campaign: The Public Sector Problem
Shortlisted – Best corporate decision-maker targeted campaign: Trouble at the Top, MobileIron
Winner: gold – best pr campaign, go instore
Winner: bronze – best corporate decision maker targeted campaign, Ivanti