Champion declares war on fluffy PR
If PR cannot be measured in terms of its ability to support a client's business objectives, its fluff.
We will only take briefs from clients where there is tangible commercial impact to the work we do. We want to be able to see how and where we impact sales, and most importantly how we can help you sell more.
We want to be able to work with sales teams to understand how we can support them as they gain attention, earn interest, build trust and generate demand. We want to be part of the reason that prospects turn into customers, and we want to be able to measure our impact, so we can build on it.
If your brief is just about building reputation, generating a feel-good buzz or a warm glow, don't bring it to us.
We are not just about top of the funnel, awareness or air cover. If that is how you want to use earned media, move along, there are many agencies that will take your business. Not Champion.
Earned media is an essential tool in each and every phase of the buyer's journey, and we stand to be shoulder to shoulder with our clients and their sales teams as they initiate opportunities and convert them into prospects, close deals and generate delighted ambassadors.
That is what we do. That is the Champion way.
Our latest case study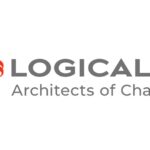 Logicalis
Logicalis had a trust problem. It was spending excessive amounts of time and money on lead and demand generation activity that was resonating with IT and Line of Business (LOB) decision-makers.
All case studies
An Award Winning B2B PR Consultancy
B2B Content Campaign of the Year – Champion Communications & MobileIron: Trouble at the Top
Best Use of Data in a Content Campaign – Champion Communications & MobileIron: Trouble at the Top
Shortlisted – B2B Campaign
of the Year (Aptum)
Best B2B Trade Campaign – Aptum
Best B2B Trade Campaign – Ivanti
Best Use of Data – Ivanti
Winner – Best Use of Data (Ivanti)
Winner – Best one-off Content Campaign (Ivanti)
Winner – Best Use of Data (Greenlight Commerce)
Winner – Best Content Campaign to Assist with Corporate Positioning (Greenlight Commerce)
Shortlisted – Best one-off Content Campaign (Aptum)
Champion Communications
is a member of the PRCA
Shortlisted – B2B Technology Campaign: It's not always sunny in the cloud – The Aptum Cloud Impact Study
Shortlisted – B2B Technology Campaign: The Public Sector Problem
Shortlisted – Best corporate decision-maker targeted campaign: Trouble at the Top, MobileIron
Winner: gold – best pr campaign, go instore
Winner: bronze – best corporate decision maker targeted campaign, Ivanti