During the last year, it has been well documented that businesses will turn to technology to fast-track their post-COVID recovery. No matter who your analyst of choice is, they are all banging the same drum: 'the next normal will be digital.' 
And yet, despite technology being the much-heralded saviour for B2B businesses, it appears technology vendors are underdelivering when it comes to meeting their buyer's expectations. According to Gartner's research, 74% of B2B tech buyers found the buying process complex with only 27% claiming they achieved a high-quality deal at the end.  
One of the reasons for this shortfall, Gartner claims, is down to the fact that B2B businesses don't do enough to understand their buyers, who the specific personas are, and what motivates them to buy. Instead, they adopt a one-size-fits-all go-to-market strategy that doesn't satisfy the specific needs of each individual within the buying group.  
For example, Gartner has identified four types of buyer behaviours that each have their own set of specific characteristics when it comes to making a purchasing decision:  
The Cooperatives

, represent 43% of buyers. When exploring a new product or service, Cooperatives evenly use all information types to learn more about it, including thought leadership, the products or service's features, and product reviews.

 
Strict Planners 

prefer proven technology that aligns with their strategic vision. Fifty-five percent of Strict Planners said they rely primarily on information about the products or service's features when exploring a new purchase. 

 

Catalysts,

 accept the risk and costs of innovative technology and look to implement quickly but want assurances and validation of results through third-party endorsement and testimonials. 

 

Business-Led

 buyers, who represent 21% of those surveyed, are focused on ensuring the technology will drive business value. 80% of Business-Led buyers look to understand a provider's products and services by self-driven search rather than interactions.

 
Gartner's example highlights the different personalities that motivate each buyer when they make a purchasing decision and emphasises the importance of businesses making sure they understand each of the different persona's they are targeting.  
Understanding buyer personas is also extremely important when it comes to developing an effective PR strategy. At Champion for instance, all too often businesses dictate to us the faux news hooks they want us to get placed, and the publications they want to be in. Our response is often to advise they take a step back.  
To develop an effective and prospect-centric PR strategy, we see it as imperative that a few questions are asked of the sales team first: What vertical sectors are you prioritising? Which job titles are you targeting? What are their priorities and what are their challenges? What channels do they use to find information?  
By mapping all of this out, we can begin to get under the skin of our client's buyers and develop an effective strategy that places prospect-centric content in the most relevant publications for the most impact on business growth. 
If you'd like to get in touch to find out more about how we can help you understand your prospects, get in touch at: letstalk@championcomms.com 
Our latest case study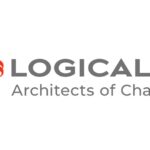 Logicalis
Logicalis had a trust problem. It was spending excessive amounts of time and money on lead and demand generation activity that was resonating with IT and Line of Business (LOB) decision-makers.
All case studies
An Award Winning B2B PR Consultancy
B2B Content Campaign of the Year – Champion Communications & MobileIron: Trouble at the Top
Best Use of Data in a Content Campaign – Champion Communications & MobileIron: Trouble at the Top
Shortlisted – B2B Campaign
of the Year (Aptum)
Best B2B Trade Campaign – Aptum
Best B2B Trade Campaign – Ivanti
Best Use of Data – Ivanti
Winner – Best Use of Data (Ivanti)
Winner – Best one-off Content Campaign (Ivanti)
Winner – Best Use of Data (Greenlight Commerce)
Winner – Best Content Campaign to Assist with Corporate Positioning (Greenlight Commerce)
Shortlisted – Best one-off Content Campaign (Aptum)
Champion Communications
is a member of the PRCA
Shortlisted – B2B Technology Campaign: It's not always sunny in the cloud – The Aptum Cloud Impact Study
Shortlisted – B2B Technology Campaign: The Public Sector Problem
Shortlisted – Best corporate decision-maker targeted campaign: Trouble at the Top, MobileIron
Winner: gold – best pr campaign, go instore
Winner: bronze – best corporate decision maker targeted campaign, Ivanti