The Champion team recently attended a webinar hosted by Capgemini and speakers Ron Tolido, Chief Innovation Officer at Capgemini Insights and Data and Oleg Rogynskyy, Founder and CEO at People.ai to understand how businesses can rise to the challenge of today's working environment and benefit from data.
There has never been a more important time for organisations to be more efficient and more cost effective. The global crisis we currently find ourselves in has left leaders unsure where to turn when it comes to the future of their business. But the solution lies within an asset every organisation is sitting on – data.
A surge in remote working has led leaders to adapt how they run their business. Day-to-day office conversations and client interactions have shifted to calls and it is difficult to see where team members may be succeeding or failing in customer acquisition and communication.
To overcome these challenges, data can help organisations understand customer preferences and behaviours. Data can also boost employee productivity, so CEOs need to add data to the current analytics they have in place to understand if their teams continue to be productive.
All organisations have employee activity data – calendars, emails, zoom calls etc. – but many businesses are not using it properly. Organisations need to act now and take 3 steps to take advantage of their data and mitigate the impact of uncertainty:
Capture the data. Take historical data and use as a benchmark for future business deals and opportunities.
Instrument your business. Manipulate the data and understand where this can benefit the organisation.
Guide employee behaviour. Use the data to lead teams in the right direction.
We are living in uncertain times, and data gives us some certainty in predictability. It is a crucial asset and pivotal to the current challenges we are facing whether businesses are trying to survive now, prosper now or rise from the ashes when this is all over. Data will help organisations understand how they have been successful in the past and where they have failed before to learn from previous experiences and thrive in the future. Only then will businesses be more effective, more efficient and more productive – attributes all business leaders are seeking in this unpredictable climate.
Our latest case study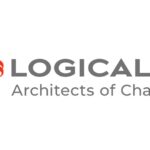 Logicalis
Logicalis had a trust problem. It was spending excessive amounts of time and money on lead and demand generation activity that was resonating with IT and Line of Business (LOB) decision-makers.
All case studies
An Award Winning B2B PR Consultancy
B2B Content Campaign of the Year – Champion Communications & MobileIron: Trouble at the Top
Best Use of Data in a Content Campaign – Champion Communications & MobileIron: Trouble at the Top
Shortlisted – B2B Campaign
of the Year (Aptum)
Best B2B Trade Campaign – Aptum
Best B2B Trade Campaign – Ivanti
Best Use of Data – Ivanti
Winner – Best Use of Data (Ivanti)
Winner – Best one-off Content Campaign (Ivanti)
Winner – Best Use of Data (Greenlight Commerce)
Winner – Best Content Campaign to Assist with Corporate Positioning (Greenlight Commerce)
Shortlisted – Best one-off Content Campaign (Aptum)
Champion Communications
is a member of the PRCA
Shortlisted – B2B Technology Campaign: It's not always sunny in the cloud – The Aptum Cloud Impact Study
Shortlisted – B2B Technology Campaign: The Public Sector Problem
Shortlisted – Best corporate decision-maker targeted campaign: Trouble at the Top, MobileIron
Winner: gold – best pr campaign, go instore
Winner: bronze – best corporate decision maker targeted campaign, Ivanti