In the second part of our series looking at the impact of earned media on the B2B sales cycle, we look at how earned media can help sales teams accelerate leads through their pipeline, increasing their conversion rates and driving sales velocity.
Increasing conversion rates
When a company gets positive media coverage, sales teams need to share it with their prospects. It gives them the authority to re-engage with decision makers that may be on the fence and can re-activate opportunities that would have otherwise fallen by the wayside.
The sales relationship is all about communicating to a prospect how a product or service will provide value for them over offers from competitors. The most effective way to do this is through credible third-party endorsement. For instance, research from Marketing Blender found that 80% of business-decision makers prefer to get information about a product or service from a series of articles over advertisements.
Nowadays however, third-party endorsement extends beyond traditional earned media from major journalistic outposts like the NY Times, Forbes, or the Wall Street Journal, to include new forms of recommendation and insight, such as influencers.
As Personal Branding Consultant at Waller & Company writes: "92% of people trust recommendations from other people, including brand ambassadors, advocates, thought leaders, and journalists… more than paid media. Organic media can be used to prove the validity of paid media."
Combining earned media with advertising means that audiences can be more receptive to advertising and help to close leads, a point summarised by Sandra Rand, VP of Marketing at advertising agency OrionCKB: "organic marketing efforts… add a layer of credibility — particularly earned media — when third parties position them in a positive light or give them a platform for thought leadership. So, when audiences see an ad for something, they may have seen on the Today Show or read about in Wired, they're a bit more primed to pay attention to the ad than they may have been otherwise".
The overall impact is integrated media strategy that helps to increase your conversion rate; research has shown that traditional media efforts yield a conversion rate of 1%, whereas leveraging earned media in conjunction with such techniques increases this conversion rate to 5% —a percentage increase that can't be overlooked.
Increasing sales velocity
Sales velocity measures how fast a business is making money. It looks at how fast leads move through a sales pipeline, and how much value new customers are providing. Thus, it is surprising that it is an often-overlooked metric when businesses are analysing their performance.
As Emily Bauer puts it when writing for Marketo: "Sales velocity plays a huge role in your business' ability to thrive and grow. The less time it takes for prospects to move through your pipeline, the faster you can close more deals. So, a higher sales velocity means you're bringing in more revenue in less time."
Done properly, earned media can act as an accelerator of sales velocity by enabling a business to hasten prospects through a sales pipeline. Research from CMO Council has found that 9 out of 10 B2B buyers say that online content has a major effect on their purchasing decisions, thus a positive article is bound to have a positive impact on prospects. Using such content as a point of reference in sales conversations can therefore empower sales teams and push their prospects through their pipeline at a greater velocity.
In order to truly determine the value of earned media as an accelerator of sales velocity, it is vital that to measure earned media campaigns correctly.
A great way of validating the impact of earned media on sales is to survey prospects, customers and sales executives. It may not be possible to survey each and every one of the sales teams, in which case, an indicative sample of each stake-holder group will provide a benchmark.
This post originally appeared online at Influence: The Power of Earned on the B2B Sales Cycle.
Our latest case study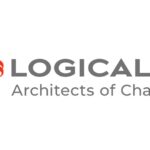 Logicalis
Logicalis had a trust problem. It was spending excessive amounts of time and money on lead and demand generation activity that was resonating with IT and Line of Business (LOB) decision-makers.
All case studies
An Award Winning B2B PR Consultancy
B2B Content Campaign of the Year – Champion Communications & MobileIron: Trouble at the Top
Best Use of Data in a Content Campaign – Champion Communications & MobileIron: Trouble at the Top
Shortlisted – B2B Campaign
of the Year (Aptum)
Best B2B Trade Campaign – Aptum
Best B2B Trade Campaign – Ivanti
Best Use of Data – Ivanti
Winner – Best Use of Data (Ivanti)
Winner – Best one-off Content Campaign (Ivanti)
Winner – Best Use of Data (Greenlight Commerce)
Winner – Best Content Campaign to Assist with Corporate Positioning (Greenlight Commerce)
Shortlisted – Best one-off Content Campaign (Aptum)
Champion Communications
is a member of the PRCA
Shortlisted – B2B Technology Campaign: It's not always sunny in the cloud – The Aptum Cloud Impact Study
Shortlisted – B2B Technology Campaign: The Public Sector Problem
Shortlisted – Best corporate decision-maker targeted campaign: Trouble at the Top, MobileIron
Winner: gold – best pr campaign, go instore
Winner: bronze – best corporate decision maker targeted campaign, Ivanti