The B2B buying journey has always been a marathon, rather than a sprint, but the demands of the modern B2B buyer have made gaining access to buyers increasingly difficult.  Thanks to the internet, buyers have access to endless information and can compare vendors and offerings without interacting with the actual sellers. A recent Gartner report found that when B2B buyers are considering a purchase' they spend the largest proportion of their time independently researching online. When buyers are comparing multiple suppliers, they only spend 5% or 6% of their time with any one sales rep - shocking!
The demands of the modern B2B buyer and multiple stakeholders now involved in the B2B buying process has made gaining access to buyers a tough task. Add a global pandemic and recession into the mix and it becomes even tougher. Despite this, there is in fact no better time to get closer to your audience, as over the last few months businesses have had to rethink the new normal of their day-to-day operations. COVID-19 has ultimately altered the way buyers behave, sending shockwaves through sales teams globally. Indications suggest these changes will be long-term, if not permanent. Expectations from clients will be proportionally different and sales teams will need to adapt to grow.  
So, what action can sales leaders take to generate leads and cultivate a strong relationship with their target audience? One B2B marketing tool that has become increasingly powerful in the pandemic age is LinkedIn, as it helps sales reps nurture a relationship with their customers. It has the power to connect buyers with highly targeted individuals based on criteria such as geographical location, current company, past company, job title, industry, interest, and alma mater. Perhaps, most valuable of all, it allows you to research these prospects and companies – before even approaching them.  
The key to monetising LinkedIn is all about listening. Building a strong LinkedIn network involves flattery. There is no better feeling for LinkedIn users to publish content that is liked, commented on and re-shared, especially when they were so anxious to publish. At Champion, we've developed a LinkedIn Lead Attractor, which puts this approach into practice. We can optimise your profile with your desired buyer in mind and then utilise LinkedIn to listen to them, in addition to endorse what they share. The result: your prospects and buyers connecting with you. 
To find out more get in touch with us for a chat at: letstalk@championcomms.com  
Our latest case study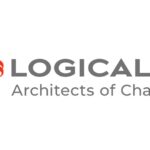 Logicalis
Logicalis had a trust problem. It was spending excessive amounts of time and money on lead and demand generation activity that was resonating with IT and Line of Business (LOB) decision-makers.
All case studies
An Award Winning B2B PR Consultancy
B2B Content Campaign of the Year – Champion Communications & MobileIron: Trouble at the Top
Best Use of Data in a Content Campaign – Champion Communications & MobileIron: Trouble at the Top
Shortlisted – B2B Campaign
of the Year (Aptum)
Best B2B Trade Campaign – Aptum
Best B2B Trade Campaign – Ivanti
Best Use of Data – Ivanti
Winner – Best Use of Data (Ivanti)
Winner – Best one-off Content Campaign (Ivanti)
Winner – Best Use of Data (Greenlight Commerce)
Winner – Best Content Campaign to Assist with Corporate Positioning (Greenlight Commerce)
Shortlisted – Best one-off Content Campaign (Aptum)
Champion Communications
is a member of the PRCA
Shortlisted – B2B Technology Campaign: It's not always sunny in the cloud – The Aptum Cloud Impact Study
Shortlisted – B2B Technology Campaign: The Public Sector Problem
Shortlisted – Best corporate decision-maker targeted campaign: Trouble at the Top, MobileIron
Winner: gold – best pr campaign, go instore
Winner: bronze – best corporate decision maker targeted campaign, Ivanti