Do retailers need flagship stores anymore? How has the role of the CIO changed since the pandemic? Is sustainable IT the way to a greener economy? October saw these questions answered and more as our clients shared expert insights into their industries. From the ongoing labour shortages to the post-COVID digital world dominating the airwaves, read more from our clients in October's coverage highlights:  
The Future of Fulfilment: the Darkstore  
Retail as we know it has permanently changed. Increased technology adoption and high street giants being acquired by online-only companies has shown that consumers want a bigger focus on online retail, and they want it personalised. This has led to retailers no longer requiring physical stores in prime locations to be successful. This realisation has given way to the rise of 'darkstores', physical hubs dedicated to fulfilling online orders and showcasing products with live video. Go Instore VP, Roger Sowerbutts explains the rise of the darkstore in PCR Magazine.
The Green Post-COVID Era: Sustainable IT for the Future (Pg. 332) 
HeleCloud's CTO Walter Heck's featured in Open Access Government where he proposed that the way to a greener post-COVID economy was sustainable IT. He argued that when technology is poorly managed, it is capable of a substantial carbon footprint. However, if business leaders approach IT with an environmentally friendly attitude, it can yield very good results in terms of both sustainability and the environment but also continuing technological advancements in all walks of life.
What's to blame for shortages in retail workforces – Covid or Brexit?  
This month, like the last, has seen concerns around the labour shortage continue to dominate the retail sector. Nigel Lahiri, GreyOrange's General Manager for EMEA, comments on this: "Whether retailers should have foreseen labour shortages or not no longer matters. What matters now for the retail industry is how they learn from the events of 2021 and look to future proof their operations going forward."
How important is resilient time synchronisation when choosing a data centre?  
"Data centre customers are progressively distributing computational processes in the cloud. While this transition can offer greater efficiency and innovation it also presents dangers such as fragmentation which can result in compromising data quality and integrity." Richard Hoptroff, CTO of Hoptroff, spoke to Data Centre and Network News about the importance of accurate and resilient time in data centres. He predicts that as more processes move to the cloud, there will be a higher demand for traceable and reliable sources of time.
What to look out for at TM Forum's Digital Transformation World Series 2021  
TM Forum's annual event, Digital Transformation World Series, was covered in Vanilla Plus's October Magazine. The event took place virtually this year and didn't disappoint with plenty of discussions from leaders across the telecoms industry. From equality and diversity to cloud-native architecture, TM Forum and its members highlighted the importance of collaboration in driving real change.
The Evolving Role of the CIO (Pgs. 48-53)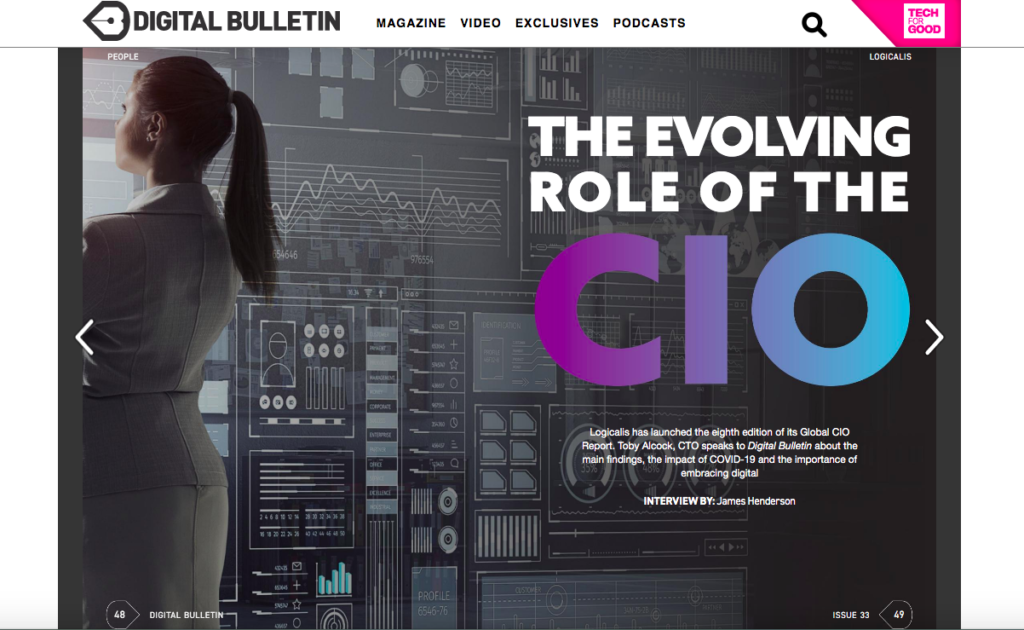 The pandemic has shifted the role of the CIO to focus more on innovation and customer service. Logicalis' annual CIO Survey revealed this and more about the changing responsibilities of the CIO. Logicalis' CTO, Toby Alcock, sat down with Digital Bulletin to discuss the results of the survey and the extent to which the role of a CIO had changed during the course of the pandemic.
Legacy HR technology is impacting employee productivity 
SmartRecruiters' Hiring Success Director, Tony De Graaf, took to ITProPortal to comment on a study published by Forrester. The study concluded that 9 in 10 HR workers are losing at least 4 hours a week to completing administrative work using outdated technology. This data comes as the same study also found that 75% of organisations admitting that they aren't investing enough in new HR technology. This study shows the detrimental effects that stem from a lack of investment in new digital HR solutions.
Brand success depends on establishing strong human connections  
"We are inherently social beings and brands have a great opportunity to find new ways to build connections with their consumers." Amity's COO and CBO Francesca Gargaglia discussed the importance of human connections, and the relationship businesses should have with the customer in Performance Marketing World.
Incorporating Zero-Trust Model Approach can Strengthen Endpoint Security  
As we all know, cyber-attacks are becoming more commonplace in today's technological climate. Ivanti's Vice President of EMEA West, Nigel Seddon, spoke to IT Security Wire about the dangers cyberattacks pose to organisations. Additionally, he also touched on what can be done to prevent falling victim to these pernicious attacks and emphasised that the solutions that businesses must consider need to be grounded in zero-trust principles and should be hyper-focused on cybersecurity modernization.
FinTechs and Banking Post-COVID  
In an article for Finance Derivative, Clear Junction's CEO Dima Kats spoke about the rapid growth of the adoption of technology within the financial system. Kats went on to describe how the onset of the pandemic forced the hand of many financial institutions to adjust their ways of working as travel restrictions swept across the world. The effect of this was the digitalisation of many functions within the financial world.  
For more information on how we can assist you in securing earned media coverage or drive success and sales for your business, get in touch at: letstalk@championcomms.com 
Our latest case study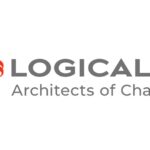 Logicalis
Logicalis had a trust problem. It was spending excessive amounts of time and money on lead and demand generation activity that was resonating with IT and Line of Business (LOB) decision-makers.
All case studies
An Award Winning B2B PR Consultancy
B2B Content Campaign of the Year – Champion Communications & MobileIron: Trouble at the Top
Best Use of Data in a Content Campaign – Champion Communications & MobileIron: Trouble at the Top
Shortlisted – B2B Campaign
of the Year (Aptum)
Best B2B Trade Campaign – Aptum
Best B2B Trade Campaign – Ivanti
Best Use of Data – Ivanti
Winner – Best Use of Data (Ivanti)
Winner – Best one-off Content Campaign (Ivanti)
Winner – Best Use of Data (Greenlight Commerce)
Winner – Best Content Campaign to Assist with Corporate Positioning (Greenlight Commerce)
Shortlisted – Best one-off Content Campaign (Aptum)
Champion Communications
is a member of the PRCA
Shortlisted – B2B Technology Campaign: It's not always sunny in the cloud – The Aptum Cloud Impact Study
Shortlisted – B2B Technology Campaign: The Public Sector Problem
Shortlisted – Best corporate decision-maker targeted campaign: Trouble at the Top, MobileIron
Winner: gold – best pr campaign, go instore
Winner: bronze – best corporate decision maker targeted campaign, Ivanti