"There have been times when I've driven businesses, and the only money I've spent on lead generation is PR. If you're not doing PR, then you are probably either not directly driving sales that you could be driving, or you're undermining the other lead generations you're driving." - Dom Monkhouse.
In this podcast, B2B Marketing's deputy editor Lucy Gillman is joined by Dom Monkhouse, Master Business Coach and Richard Cook, CEO of Champion Communications. For us, one thing's certain – if you're not doing PR, you're not driving the sales you could be.
In this podcast, we are unpacking PR's role as a sales enablement tool and how you can make the most out of it. We debunk some common c-suite misconceptions, discuss why you've been measuring PR the wrong way, and why getting it right starts with speaking to sales and creating page three-worthy coverage (no, not in that way).
Our latest case study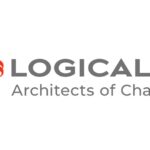 Logicalis
Logicalis had a trust problem. It was spending excessive amounts of time and money on lead and demand generation activity that was resonating with IT and Line of Business (LOB) decision-makers.
All case studies
An Award Winning B2B PR Consultancy
B2B Content Campaign of the Year – Champion Communications & MobileIron: Trouble at the Top
Best Use of Data in a Content Campaign – Champion Communications & MobileIron: Trouble at the Top
Shortlisted – B2B Campaign
of the Year (Aptum)
Best B2B Trade Campaign – Aptum
Best B2B Trade Campaign – Ivanti
Best Use of Data – Ivanti
Winner – Best Use of Data (Ivanti)
Winner – Best one-off Content Campaign (Ivanti)
Winner – Best Use of Data (Greenlight Commerce)
Winner – Best Content Campaign to Assist with Corporate Positioning (Greenlight Commerce)
Shortlisted – Best one-off Content Campaign (Aptum)
Champion Communications
is a member of the PRCA
Shortlisted – B2B Technology Campaign: It's not always sunny in the cloud – The Aptum Cloud Impact Study
Shortlisted – B2B Technology Campaign: The Public Sector Problem
Shortlisted – Best corporate decision-maker targeted campaign: Trouble at the Top, MobileIron
Winner: gold – best pr campaign, go instore
Winner: bronze – best corporate decision maker targeted campaign, Ivanti