"B2B brands need to view investing in PR as investing in future pipeline. They need to think of PR as making it easier to hit next year's growth number." - Matt McGillicuddy, Head of Brand, Infinity.
The misconceptions around PR are plenty; fancy schmancy events, generic news stories dumped into (and quickly deleted from) thousands of inboxes – a 'nice to have' not a 'need to have'.
The truth couldn't be further from it.
In this podcast, B2B Marketing's deputy editor Lucy Gillman is joined by Matt McGillicuddy, Head of Brand at Infinity, and Harry Webster, Associate Director at Champion Communications, to bust these PR myths by unpacking Champion's recent study, B2B PR for Growth.
We take a deep dive into the role of PR as a business driver, exploring why investing in PR means investing in future pipeline and setting aside the short-termism in favour of brand building and long-term thinking. We also discuss what's stopping marketers from making full use of PR and how you can get started on your PR journey.
You can find out more about using B2B PR for Growth here: https://bit.ly/3ZrtyIO
Our latest case study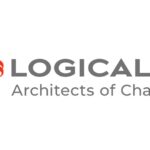 Logicalis
Logicalis had a trust problem. It was spending excessive amounts of time and money on lead and demand generation activity that was resonating with IT and Line of Business (LOB) decision-makers.
All case studies
An Award Winning B2B PR Consultancy
B2B Content Campaign of the Year – Champion Communications & MobileIron: Trouble at the Top
Best Use of Data in a Content Campaign – Champion Communications & MobileIron: Trouble at the Top
Shortlisted – B2B Campaign
of the Year (Aptum)
Best B2B Trade Campaign – Aptum
Best B2B Trade Campaign – Ivanti
Best Use of Data – Ivanti
Winner – Best Use of Data (Ivanti)
Winner – Best one-off Content Campaign (Ivanti)
Winner – Best Use of Data (Greenlight Commerce)
Winner – Best Content Campaign to Assist with Corporate Positioning (Greenlight Commerce)
Shortlisted – Best one-off Content Campaign (Aptum)
Champion Communications
is a member of the PRCA
Shortlisted – B2B Technology Campaign: It's not always sunny in the cloud – The Aptum Cloud Impact Study
Shortlisted – B2B Technology Campaign: The Public Sector Problem
Shortlisted – Best corporate decision-maker targeted campaign: Trouble at the Top, MobileIron
Winner: gold – best pr campaign, go instore
Winner: bronze – best corporate decision maker targeted campaign, Ivanti