Will the 4-day working week be the future for UK businesses? Can the channel come together to make the move to sustainability? And how can humble beginnings turn into a global success?
July saw our clients diving into some of the hottest questions in tech and business. Commenting on the discussion of employee experience with a better work/life balance to sustainability in the Channel and Smart Cities. Take a look at what our clients have been talking about this month:
Corel
How To Make The 4-Day Working Week UK Trial A Success
In today's world, a great manager should be as committed to honing their emotional intelligence as they are to measuring KPIs and driving team goals. Taking a people-first leadership style is how you will protect your business's greatest asset- your employees. Scott Day, Chief People Officer at Corel explains the actions leaders need to take to make initiatives such as the 4-day work week successful.
Incode
INTELITY, Incode Enable Hotel Check-in Via Selfie
Checking into hotels just got even more convenient as INTELITY partnered up with Incode Technologies to improve check-in procedures for guests. The Incode solution uses document verification to confirm that an ID is authentic during check-in and also uses facial recognition through a selfie to match each guest with their identity document.
Logicalis
Logicalis Group CEO on sustainability: 'There is scope for the channel to work more closely together to achieve greater impact'
Logicalis CEO, Bob Bailkoski shared his views on the initiatives the channel needs to work together on to improve environmental sustainability. An area he feels needs a lot of work but can help achieve sustainability goals is through channel players incorporating sustainability into their technology.
SmartRecruiters
 Why emphasising wellbeing throughout the employee journey drives retention
For many job applicants' high salaries and associated benefits are no longer a priority - flexible working, professional/career development and wellbeing now top the list. Rob Symons, General Manager EMEA at SmartRecruiters spoke on why employers should ensure candidates have a positive journey from recruiting to onboarding.
Versarien
From garage to global growth: Versarien's boss on the 'wonder material' being used by Superdry and Umbro
"One of the problems of being CEO is you don't necessarily see the world the way everyone else sees it, I think everybody thought I was a little bit crazy". From its humble beginnings, Versarien has recently gone from strength to strength with its many acquisitions, partnerships and securing £7m of UK government funding.
CEO of Versarien, Neill Ricketts spoke about the company's many accomplishments and what he envisages for the future.
Ivanti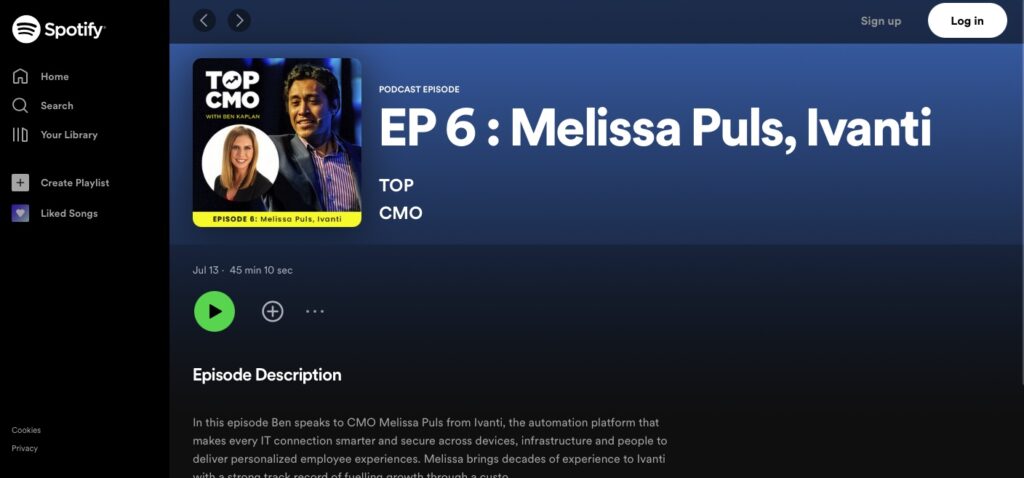 Top CMO Podcast: Melissa Puls, Ivanti
"B2B is dead, B2C is dead, B2H- Business to Human- is where it's at." Melissa Puls, Senior Vice President and Chief Marketing Officer at Ivanti spoke on the Top CMO podcast about her experience starting as CMO at Ivanti during a significant acquisition. She also discussed brand overhauling and delved into how rebranding affects companies.
Hoptroff
The future of secure, sustainable, smart cities requires smart timing
The rise of the smart city is demanding accurate and precise time synchronisation. As automation takes on the responsibility for dealing directly with the public, it will also need to accept greater accountability. Simon Kenny, Chief Strategy Officer at Hoptroff explained the rising need for accurate timing.
For more information detailing how Champion can assist you in securing earned media coverage, please email: letstalk@championcomms.com   
Our latest case study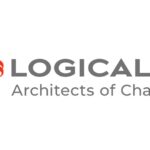 Logicalis
Logicalis had a trust problem. It was spending excessive amounts of time and money on lead and demand generation activity that was resonating with IT and Line of Business (LOB) decision-makers.
All case studies
An Award Winning B2B PR Consultancy
B2B Content Campaign of the Year – Champion Communications & MobileIron: Trouble at the Top
Best Use of Data in a Content Campaign – Champion Communications & MobileIron: Trouble at the Top
Shortlisted – B2B Campaign
of the Year (Aptum)
Best B2B Trade Campaign – Aptum
Best B2B Trade Campaign – Ivanti
Best Use of Data – Ivanti
Winner – Best Use of Data (Ivanti)
Winner – Best one-off Content Campaign (Ivanti)
Winner – Best Use of Data (Greenlight Commerce)
Winner – Best Content Campaign to Assist with Corporate Positioning (Greenlight Commerce)
Shortlisted – Best one-off Content Campaign (Aptum)
Champion Communications
is a member of the PRCA
Shortlisted – B2B Technology Campaign: It's not always sunny in the cloud – The Aptum Cloud Impact Study
Shortlisted – B2B Technology Campaign: The Public Sector Problem
Shortlisted – Best corporate decision-maker targeted campaign: Trouble at the Top, MobileIron
Winner: gold – best pr campaign, go instore
Winner: bronze – best corporate decision maker targeted campaign, Ivanti