Ten10, the technology consultancy that makes it easier for businesses to find the right tech talent, has chosen to partner with Champion Communications to accelerate its UK growth. Champion will provide strategic communications support that helps Ten10 to enhance demand in its Tech Academy.
Deborah Biscomb, Head of Marketing at Ten10 said: "The UK's digital skills gap is at a critical level. Without the tech talent to capitalise on digital opportunities, UK businesses will fail to innovate, transform, and deliver against customer expectations meaning that the UK will never be seen as a leader in the field of technology. At Ten10, our Tech Academy is dedicated to helping businesses build their tech capability, to overcome the digital skills gap.  We need to get this message out there and from speaking to Champion, we decided that they are the consultancy for the job."
Harry Webster, Partner, Champion Communications said: "We've been so excited about this brief from the moment we first heard Ten10's challenges. Whether it be the Government's plan to get over-50s back to work or the UK's worsening digital skills gap, there is a plethora of news stories that Ten10 should be talking about. Our job will be to exploit these events to Ten10's advantage, helping the brand to generate awareness, trust and credibility amongst its desired target audience as a result."
To find out more about Ten10 you can visit: www.ten10.com. For press inquiries, email ten10@championcomms.com.
Our latest case study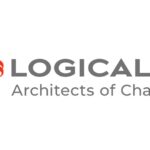 Logicalis
Logicalis had a trust problem. It was spending excessive amounts of time and money on lead and demand generation activity that was resonating with IT and Line of Business (LOB) decision-makers.
All case studies
An Award Winning B2B PR Consultancy
B2B Content Campaign of the Year – Champion Communications & MobileIron: Trouble at the Top
Best Use of Data in a Content Campaign – Champion Communications & MobileIron: Trouble at the Top
Shortlisted – B2B Campaign
of the Year (Aptum)
Best B2B Trade Campaign – Aptum
Best B2B Trade Campaign – Ivanti
Best Use of Data – Ivanti
Winner – Best Use of Data (Ivanti)
Winner – Best one-off Content Campaign (Ivanti)
Winner – Best Use of Data (Greenlight Commerce)
Winner – Best Content Campaign to Assist with Corporate Positioning (Greenlight Commerce)
Shortlisted – Best one-off Content Campaign (Aptum)
Champion Communications
is a member of the PRCA
Shortlisted – B2B Technology Campaign: It's not always sunny in the cloud – The Aptum Cloud Impact Study
Shortlisted – B2B Technology Campaign: The Public Sector Problem
Shortlisted – Best corporate decision-maker targeted campaign: Trouble at the Top, MobileIron
Winner: gold – best pr campaign, go instore
Winner: bronze – best corporate decision maker targeted campaign, Ivanti