When I see that a business supports Pride, I get a mixture of thoughts. Curiosity, relief, pride and perhaps also a feeling of security, that I am about to step into a culture where, at least in part, the employees are likely to respect each other and appreciate diversity. It's also my experience that companies that acknowledge and value the fact that people are different always seem to have the most interesting people and the most surprising, delightful, exciting work underway. 
But, let's face it, supporting Pride is complicated, vague, and controversial. With the significant steps made in terms of the AIDS epidemic and Gay marriage more or less allowed, you might be forgiven for thinking that it is perhaps not as important this year. For businesses operating across multiple territories where cultural norms and laws may vary, advocacy does require thought and planning—but supporting Pride matters, not just to the LGBTQ+ individuals within a businesses' eco-system, but well beyond. Issues of inequality persist, both on a global and local scale. 
Here are some steps that can make it easier to avoid the hazards and help your company reap some of the benefits of supporting Pride month:
Get your employees involved.

Before planning your corporate Pride initiatives, it's wise to solicit input from a wide range of employees. Putting together a committee of employee volunteers to serve as a sounding board and provide input as your plans begin to take shape can build bridges and foster collaborations across the business. In addition, it will demonstrate your commitment to listening to and implementing employee feedback. Finally, it will help facilitate a sense of support and community within your company and help prevent you from making mistakes that may ultimately alienate and frustrate members of the LGBTQ+ community.

Don't make it about profit. Don't try to monetise your association with Pride month. And it needs to be more than just a superficial rainbow on the social media pages and an inflatable unicorn in the office. The aim should be to create an organisation that is safe, fair, and allows individuals to thrive all year round. Regardless of where they do or don't fit within the LGBTQ+ initialism.
Support needs to be consistent and run beyond June. Victoria's Secret recently came under fire when the CEO stated that he would never hire transgender models, a month before the company covered its social media with rainbows. Twitter didn't like that.
Prioritise your own activities before lending support to third parties. Are your policies and employment contracts equitable, for example? Steps to consider include:
Diversity and inclusion training to create a safe and friendly environment for all employees.

A clear mission that emphasises fair treatment and open support of the LGBTQ+ community.

Equal benefits for all employees regardless of their sexual orientation— including time off for adoption leave, maternity/paternity leave, health benefits, and pay.

A social responsibility program to help organise and take steps to demonstrate clear support for the LGBTQ+ community.

An anti-discrimination policy with clear and enforceable consequences for those who don't comply.
Pride Month has many different meanings, ranging from celebration and reflection to progress, and forward movement. Supporting Pride month is an opportunity for businesses to demonstrate their commitment to equality, diversity, and inclusion all year long. This speaks to more than those individuals who directly identify with the LGBTQ+ community but to all employees, partners, and customers and sends out a clear signal that "real people work here". 
At Champion this year, we are celebrating Pride month by donating to a range of charities chosen by the team. These include Stonewall, Switchboard LGBT Helpline, Mermaids, and The Elton John Aids Foundation. 
Our latest case study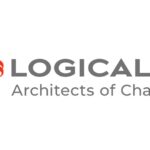 Logicalis
Logicalis had a trust problem. It was spending excessive amounts of time and money on lead and demand generation activity that was resonating with IT and Line of Business (LOB) decision-makers.
All case studies
An Award Winning B2B PR Consultancy
B2B Content Campaign of the Year – Champion Communications & MobileIron: Trouble at the Top
Best Use of Data in a Content Campaign – Champion Communications & MobileIron: Trouble at the Top
Shortlisted – B2B Campaign
of the Year (Aptum)
Best B2B Trade Campaign – Aptum
Best B2B Trade Campaign – Ivanti
Best Use of Data – Ivanti
Winner – Best Use of Data (Ivanti)
Winner – Best one-off Content Campaign (Ivanti)
Winner – Best Use of Data (Greenlight Commerce)
Winner – Best Content Campaign to Assist with Corporate Positioning (Greenlight Commerce)
Shortlisted – Best one-off Content Campaign (Aptum)
Champion Communications
is a member of the PRCA
Shortlisted – B2B Technology Campaign: It's not always sunny in the cloud – The Aptum Cloud Impact Study
Shortlisted – B2B Technology Campaign: The Public Sector Problem
Shortlisted – Best corporate decision-maker targeted campaign: Trouble at the Top, MobileIron
Winner: gold – best pr campaign, go instore
Winner: bronze – best corporate decision maker targeted campaign, Ivanti