In the blink of an eye, the first month of 2023 is over. Last month, our clients covered a wide range of topics from the importance of hybrid working to how to survive the recession from a supply chain standpoint.
As we enter 2023, our clients are looking at what the year ahead holds from industry tips and advice to get through any challenges 2023 may pose. Here are our client's coverage highlights from this January:
Logicalis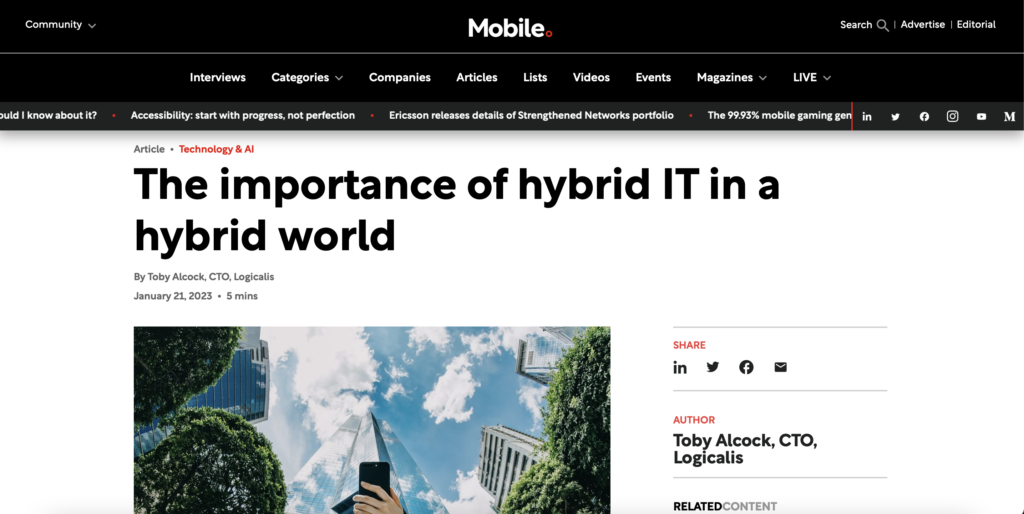 The importance of hybrid IT in a hybrid world
The acceleration of cloud services in recent years has seen hybrid IT environments that blend the ownership and control of on–premise environments, with the flexibility and scalability of the cloud, become increasingly common. Toby Alcock, CTO of Logicalis, outlines the future of hybrid IT solutions as well as his guidance for implementing cloud technologies in Mobile Magazine.
GreyOrange
Logistics round-up: Amazon axes jobs; DHL lauded as an employer
With online retail giant Amazon planning to shut down three of its UK warehouses, 1,200 jobs have been put at risk. James Newman, EMEA Director at GreyOrange comments on how the impending job cuts point to a resurgence in in-store shopping in Supply Chain Magazine.
SoftwareONE
SoftwareONE Waves Goodbye to Reseller Roots with Rebrand
SoftwareONE has launched its rebrand in order to position itself as a one-stop shop for B2B IT. The company's new brand identity and market positioning reflect the company's transformation over the last five years. SoftwareONE's CEO Dieter Schlosser spoke on the company rebranding and moving away from their reseller roots with Channel Futures.
Ivanti Wavelink
Ivanti Wavelink tips on how to recession-proof supply chains
The supply chain business has been extremely volatile since 2019. Today, the main cause of concern for supply chain leaders is whether they can navigate a recession. Ivanti Wavelink's Marcus Jeffery, shares with Supply Chain Magazine strategies to help organisations survive recessions by cutting supply chain costs in ways that boost resilience.
Hoptroff
Financial technology expert Chris Skinner spoke to Hoptroff's founder and Chief Technology Officer Richard Hoptroff about all things 'Time as a Service'. From how he ventured into the industry to the importance of it, Richard explains how the technological service could be used across multiple sectors.
SmartRecruiters
Essential Tips on How to Hire During a Recession
With the impending economic downturn at the forefront of every business leader's mind, Rob Symons General Manager EMEA at SmartRecruiters dives into his tips for getting through this difficult time. With unemployment slowly climbing in the UK, hiring will become a buyer's market as the pool of potential candidate grows and roles on offer decline.
Infinity
Strike – mare before Christmas – 2022 to be remembered as the year business failed on customer experience
Global call intelligence and speech analytics platform Infinity revealed shocking data trends that have shaped customer experience over 2022. The report's data highlighted which industries need to invest in their customer experience management in 2023 to meet consumer expectations. Infinity CEO Warren Newbert spoke to UK Tech News about the findings.
Aptum
Aptum CEO shares strategy of Azure MSP's acquisition of CloudOps
Aptum recently upped its game on being a hybrid multi-cloud MSP with its recent acquisition of CloudOps, an AWS, Google and Edge-to-Cloud SaaS Orchestrator. Its CEO Susan Bowen gave an inside view of Azure MSP's latest buy and touched on how much of its legacy infrastructure it has sold off.
Versarien
3D Printing can it make a mark on Construction?
Last year saw the completion of the largest 3D printing project in the UK. This year, Versarien started 3D printing with CementeneTM with the launch of its 3D-printed pods. Versarien's CEO Neil Ricketts explained how the team were able to do this as well as future possibilities.
Alludo
Generation Uber: The workforce of tomorrow
The pandemic posed many questions regarding recruitment, employment, and retention in a post-pandemic climate. Alludo's CEO Christa Quarles touched on how businesses can manage their post-pandemic futures and how the past few years have posed challenges we face today.
For more information detailing how Champion can assist you in securing earned media coverage, please email: letstalk@championcomms.com
Our latest case study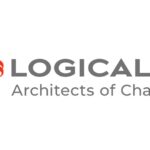 Logicalis
Logicalis had a trust problem. It was spending excessive amounts of time and money on lead and demand generation activity that was resonating with IT and Line of Business (LOB) decision-makers.
All case studies
An Award Winning B2B PR Consultancy
B2B Content Campaign of the Year – Champion Communications & MobileIron: Trouble at the Top
Best Use of Data in a Content Campaign – Champion Communications & MobileIron: Trouble at the Top
Shortlisted – B2B Campaign
of the Year (Aptum)
Best B2B Trade Campaign – Aptum
Best B2B Trade Campaign – Ivanti
Best Use of Data – Ivanti
Winner – Best Use of Data (Ivanti)
Winner – Best one-off Content Campaign (Ivanti)
Winner – Best Use of Data (Greenlight Commerce)
Winner – Best Content Campaign to Assist with Corporate Positioning (Greenlight Commerce)
Shortlisted – Best one-off Content Campaign (Aptum)
Champion Communications
is a member of the PRCA
Shortlisted – B2B Technology Campaign: It's not always sunny in the cloud – The Aptum Cloud Impact Study
Shortlisted – B2B Technology Campaign: The Public Sector Problem
Shortlisted – Best corporate decision-maker targeted campaign: Trouble at the Top, MobileIron
Winner: gold – best pr campaign, go instore
Winner: bronze – best corporate decision maker targeted campaign, Ivanti