"ROI isn't always about revenue. For comms and PR, ROI can be measured by things like brand awareness and brand sentiment, but also employee retention, employee engagement, ability to hire talent, and relationships with partners. Those things are very important but less tangible as far as measurement." - Becca Chambers
Having a world-class PR programme is only one part of the story. If you really want to succeed, you need to know how to measure it. And that's precisely what Becca Chamber, SVP of Global Brand and Communications at Alludo and our Associate Director, Harry Webster unveil in this week's episode with B2B Marketing.
They are joined by Lucy Gillman, deputy editor at B2B Marketing, to take a deep dive into the trials and tribulations of measuring PR, from aligning your strategy to your business goals and wider marketing plan, to why it's not always a numbers game and what metrics you should be looking at.
You can read more from our B2B PR for Growth report here.
Check out the full epsiode below.
Our latest case study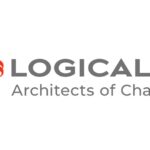 Logicalis
Logicalis had a trust problem. It was spending excessive amounts of time and money on lead and demand generation activity that was resonating with IT and Line of Business (LOB) decision-makers.
All case studies
An Award Winning B2B PR Consultancy
B2B Content Campaign of the Year – Champion Communications & MobileIron: Trouble at the Top
Best Use of Data in a Content Campaign – Champion Communications & MobileIron: Trouble at the Top
Shortlisted – B2B Campaign
of the Year (Aptum)
Best B2B Trade Campaign – Aptum
Best B2B Trade Campaign – Ivanti
Best Use of Data – Ivanti
Winner – Best Use of Data (Ivanti)
Winner – Best one-off Content Campaign (Ivanti)
Winner – Best Use of Data (Greenlight Commerce)
Winner – Best Content Campaign to Assist with Corporate Positioning (Greenlight Commerce)
Shortlisted – Best one-off Content Campaign (Aptum)
Champion Communications
is a member of the PRCA
Shortlisted – B2B Technology Campaign: It's not always sunny in the cloud – The Aptum Cloud Impact Study
Shortlisted – B2B Technology Campaign: The Public Sector Problem
Shortlisted – Best corporate decision-maker targeted campaign: Trouble at the Top, MobileIron
Winner: gold – best pr campaign, go instore
Winner: bronze – best corporate decision maker targeted campaign, Ivanti