Journalism and PR come hand-in-hand, with professionals in both industries leaning on each other to build credibility and trust with their audiences. Each year Muck Rack puts together their State of Journalism and State of PR Reports to uncover any changes in the industries.
In this year's State of Journalism Report, Muck Rack partnered with 10 journalist organizations to survey 2,500+ journalists on everything from popular reporting mediums and in-person event coverage to the most effective PR pitching strategies.
Take a look at our key takeaways from the report:
Securing coverage
Crafting the perfect pitch is vital to getting responses from journalists and securing top-tier media opportunities. But according to Muck Rack's State of PR 2022 Report, 59% of PR pros say their top challenge is getting responses from journalists. However, this year's State of Journalism report has revealed 29% of journalists are more likely to respond to pitches, a 6% increase compared to last year.
When it comes to pitching it's important to understand journalists' inboxes are full of other PRs pitching press releases, interviews, and by-lines. Most journalists receive up to 5 pitches a day – and about 60 respondents said their email is clogged with at least 255 pitches every week.
Make your pitches stand out from the crowd and get personal with it – 24% of journalists say pitches get rejected if they aren't personalized or come at a bad time.
Social media
Social media has seamlessly integrated itself into journalism, especially Twitter with 90% of journalists using the platform.
78% of reporters find Twitter the most valuable for their work. In fact, Twitter is the second most favoured place for journalists to get their news after online newspapers.
Although, Elon Musk's take-over of Twitter has caused a stir; from the company letting a great deal of employees go to the new concept of Twitter Blue. This controversy may coincide with 50% of journalists considering leaving Twitter.
Other platforms, however, are on the rise. Journalists' use of LinkedIn has increased by 8% and TikTok 5% - meanwhile, the use of Facebook has fallen by 5%. Journalists have also admitted they expect to focus a lot more on LinkedIn and YouTube over the coming year.
Building relationships with journalists is a key part of PR. With the number of journalists tracking their stories on social media growing (66%), resharing client coverage on social media channels could play a large role in solidifying PR relationships.
Furthermore, nearly half of journalists consult a company's social media in their reporting ­– urging clients to keep their profiles up to date could be a major factor in securing great coverage.
What does this mean for PR Pros?
So, it's clear: having a strong social media presence is therefore a really useful tool for PRs to secure top-tier media coverage and build up relationships with journalists. Not only this, but pitching should be more considered with less of the loud-mega-blasting of press releases.
Getting to the crux of what makes journalists tick will help to bridge the gap between PRs and journalists. Building relationships takes time and PRs have to be willing to show why journalists should listen to their client's news. Both parties rely on each other and keeping the relationship smooth benefits all involved. It's an ever-changing landscape and PRs and journalists alike have to learn to adapt.
Our latest case study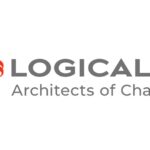 Logicalis
Logicalis had a trust problem. It was spending excessive amounts of time and money on lead and demand generation activity that was resonating with IT and Line of Business (LOB) decision-makers.
All case studies
An Award Winning B2B PR Consultancy
B2B Content Campaign of the Year – Champion Communications & MobileIron: Trouble at the Top
Best Use of Data in a Content Campaign – Champion Communications & MobileIron: Trouble at the Top
Shortlisted – B2B Campaign
of the Year (Aptum)
Best B2B Trade Campaign – Aptum
Best B2B Trade Campaign – Ivanti
Best Use of Data – Ivanti
Winner – Best Use of Data (Ivanti)
Winner – Best one-off Content Campaign (Ivanti)
Winner – Best Use of Data (Greenlight Commerce)
Winner – Best Content Campaign to Assist with Corporate Positioning (Greenlight Commerce)
Shortlisted – Best one-off Content Campaign (Aptum)
Champion Communications
is a member of the PRCA
Shortlisted – B2B Technology Campaign: It's not always sunny in the cloud – The Aptum Cloud Impact Study
Shortlisted – B2B Technology Campaign: The Public Sector Problem
Shortlisted – Best corporate decision-maker targeted campaign: Trouble at the Top, MobileIron
Winner: gold – best pr campaign, go instore
Winner: bronze – best corporate decision maker targeted campaign, Ivanti