In today's competitive business landscape, B2B PR has become an increasingly important tool for companies looking to build their brand, establish credibility, generate leads, and improve their search engine optimization (SEO).
Ironically for a sector relying on the art of persuasion, PR has not always been able to convince clients and executive teams of its full worth. Optimising the power of B2B PR can help businesses reach new audiences, build trust, and win new business. This allows for enterprises to effectively leverage B2B PR to achieve their goals and stand out in a crowded marketplace.
This can sound daunting and overwhelming with lots of information out there. So here are our top tips for optimising the power of B2B PR:
Start with a clear understanding of your organisation's business objectives
Planning. It's the task that we often don't want to undertake but you will thank yourself further down the line. Not only does this make your PR strategy aligned with business objectives and makes for super effective results but having a clear plan will save you time and money on meaningless and unaligned tasks.
Conduct a competitive audit
So, now you know the importance of planning, where do you start? One of the best tools at your disposal is competitors and where your brand stands in relation to them. Taking a deep dive into other brands' strengths in terms of earned media, social media and SEO will help uncover your brand's 'what's going well' and 'where can we be better'. Run a gap analysis against your own brand to identify these areas to influence your plan.
Strategize
When strategizing, you need to work out what can realistically be achieved most efficiently and effectively from a PR perspective. Doing this allows you to have measurable and achievable goals.
Media lists
Once you have selected and prioritised your audiences, start to build out your media lists. Tier them according to their relevance to your audiences and build relationships with the most important writers. This will help you to develop mutually beneficial relationships with them.
Share with business development teams
When it comes to generating coverage, ensure that it is shared with the business development team and make it as easy as possible for team members to share it with their clients and prospects. Consider running a workshop to help build a better understanding of how third-party validation earned through PR can be used to start conversations, build awareness, credibility, and trust to keep relationships alive after a sale.
Spreadsheets
Create a simple spreadsheet that records how PR is used to help grow the business. You can then share this with the board to let directors see the connection between editorial and sales success. It's a team effort. Position it as such.
So there we have it, a quick run down of our top tips for optimising the power of B2B PR.
But there's more – to find out about how your business can harness B2B PR for Growth, head over to our recent report.
Or if you'd like to find out more about how we can help your business use B2B PR to grow, chat to us at letstalk@championcomms.com
Our latest case study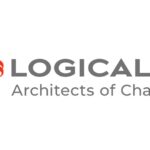 Logicalis
Logicalis had a trust problem. It was spending excessive amounts of time and money on lead and demand generation activity that was resonating with IT and Line of Business (LOB) decision-makers.
All case studies
An Award Winning B2B PR Consultancy
B2B Content Campaign of the Year – Champion Communications & MobileIron: Trouble at the Top
Best Use of Data in a Content Campaign – Champion Communications & MobileIron: Trouble at the Top
Shortlisted – B2B Campaign
of the Year (Aptum)
Best B2B Trade Campaign – Aptum
Best B2B Trade Campaign – Ivanti
Best Use of Data – Ivanti
Winner – Best Use of Data (Ivanti)
Winner – Best one-off Content Campaign (Ivanti)
Winner – Best Use of Data (Greenlight Commerce)
Winner – Best Content Campaign to Assist with Corporate Positioning (Greenlight Commerce)
Shortlisted – Best one-off Content Campaign (Aptum)
Champion Communications
is a member of the PRCA
Shortlisted – B2B Technology Campaign: It's not always sunny in the cloud – The Aptum Cloud Impact Study
Shortlisted – B2B Technology Campaign: The Public Sector Problem
Shortlisted – Best corporate decision-maker targeted campaign: Trouble at the Top, MobileIron
Winner: gold – best pr campaign, go instore
Winner: bronze – best corporate decision maker targeted campaign, Ivanti