One of the biggest challenges facing our B2B tech clients at the moment is slow conversion rates. They are having a lot of good conversations, sending a lot of proposals and then nothing. The proposal disappears into the abyss never to be spoken about again.
The trouble with this scenario is not only that it slows growth, but that it can also be the cause of a lot of tension within a business. There's nothing worse than when a prospect gives the verbal agreement to a member of the sales team, which they then eagerly share and celebrate with their colleagues only for the deal to never close.
So, from a PR perspective, what can be done to help businesses accelerate conversion rates and close more deals? Well from our experience, nothing wins customers like a customer win and whenever possible we encourage our clients to publicly announce when they have won a new customer. Here's why:
Credibility, trust and validation: New customer wins act as social proof for your product or service. Prospective customers are more likely to do business with a brand that is trusted and has a proven track record of winning new business.
Awareness: Announcing new customers can be a great way of generating brand awareness amongst potential prospects, journalists, and industry influencers. Sharing customer wins with journalists and on your website over a sustained period of time is always a great way of creating a sense of momentum behind your brand.
Employee Morale: Announcements about new customer wins can boost employee morale and motivation. They are a great opportunity to showcase the team's effort, celebrate their success and validate their hard work. This can give a morale boost that improves team culture and boosts employee retention.
Investor relations: Publicising new customer wins can instil confidence in existing and potential investors. It demonstrates the company's ability to attract and retain customers, indicating a healthy and growing business. Increased investor confidence can result in better access to funding, increased valuation, and further growth opportunities.
Of course, it's always important to consider the 'appropriateness' of announcing a new customer win before you ask the customer to commit to a press release. In some cases, there may be some confidentiality that needs to be maintained. However, whenever possible we would recommend tying a customer announcement into the final deal agreement.
Struggling to close deals? If you'd like to find out how PR can help get prospects over the line, book a call with us here: https://calendly.com/harry-webster/champion-communications-b2b-pr-for-growth
Our latest case study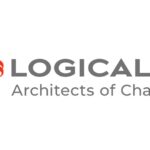 Logicalis
Logicalis had a trust problem. It was spending excessive amounts of time and money on lead and demand generation activity that was resonating with IT and Line of Business (LOB) decision-makers.
All case studies
An Award Winning B2B PR Consultancy
B2B Content Campaign of the Year – Champion Communications & MobileIron: Trouble at the Top
Best Use of Data in a Content Campaign – Champion Communications & MobileIron: Trouble at the Top
Shortlisted – B2B Campaign
of the Year (Aptum)
Best B2B Trade Campaign – Aptum
Best B2B Trade Campaign – Ivanti
Best Use of Data – Ivanti
Winner – Best Use of Data (Ivanti)
Winner – Best one-off Content Campaign (Ivanti)
Winner – Best Use of Data (Greenlight Commerce)
Winner – Best Content Campaign to Assist with Corporate Positioning (Greenlight Commerce)
Shortlisted – Best one-off Content Campaign (Aptum)
Champion Communications
is a member of the PRCA
Shortlisted – B2B Technology Campaign: It's not always sunny in the cloud – The Aptum Cloud Impact Study
Shortlisted – B2B Technology Campaign: The Public Sector Problem
Shortlisted – Best corporate decision-maker targeted campaign: Trouble at the Top, MobileIron
Winner: gold – best pr campaign, go instore
Winner: bronze – best corporate decision maker targeted campaign, Ivanti