Did you know that 45% of the population will keep up with their lockdown shopping habits and continue to shop online? Or that by the end of this year, the edge cloud service market will grow by at least 50%? And that the pandemic has left global CFOs desperate to streamline their internal processes at the same time as cutting costs?  
These are just some of the points our clients have explored in their media interactions in August. To find our more, read below for an overview of last month's coverage highlights.  
Go Instore 
How COVID-19 is changing our shopping habits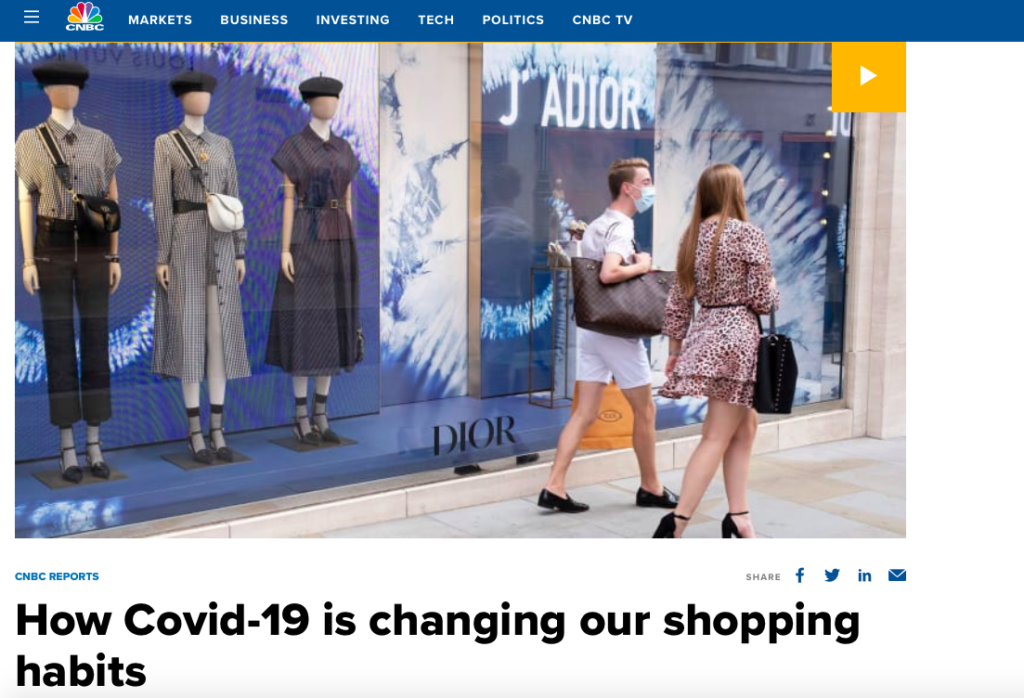 Another piece of national coverage for Go Instore! CEO, Andre Hordagoda, shares with CNBC how the company is helping repurpose retail staff and stores to meet the expectations of an increasingly digital shopping audience. The journalist showcases how live-video solutions are helping retailers to constantly adapt to changing consumer habits in broadcasting the usage of Go Instore's technology on Samsung's website.  
Logicalis 
How to avoid cloud vendor lock-in and take advantage of multi-cloud sourcing options 
Chris Gabriel, Director of Technology at Logicalis featured in a piece in Information Age discussing why businesses must design adaptability into their cloud operating models in order to avoid cloud vendor lock-in and benefit from multi-cloud sourcing options.  
Aptum 
From the core to the edge: avoiding the pitfalls of edge computing 
In a thought leadership article for Digitalisation World, Craig Tavares, Aptum's Head of Cloud, writes about mistakes organisations should avoid as they shift their business data from the core to the edge. We are witnessing exponential growth in the edge market and businesses are seeking ways to effectively bring data processing closer to the end user, and Craig settles any concerns businesses may have in this piece of coverage.  
IoT Governance: How to deal with the compliance and security challenges 
This month, Grant Duxbury, Pre-Sales Engineering Director at Aptum, made his UK media debut in a feature piece for Information Age. Grant considers why rigorous checks must be taken when first enrolling IoT devices into an ecosystem to avoid leaving security teams in the dark when it comes to the risks individual devices pose and the vulnerabilities that could be exploited by malicious actors.  
Hoptroff 
Why the world needs synchronised timing 
In his latest feature for Fintech Features, Simon Kenny, CEO at Hoptroff shares why timing solutions need to be resilient and robust for the future as the world becomes increasingly dependent on technology to operate, relax, and navigate on a day to day basis. Simon argues why accurate timing must become a global standard in order to benefit the financial services now and in years to come.  
Resilient timing synchronisation infrastructure: beyond GPS  
Simon Kenny wrote for Digitalisation World to announce Hoptroff's timing innovation to support the rapid advancements of 21st century technology. Simon discusses why calls for more resilient provisions of time are becoming increasingly necessary from both the private and public sector – with both the UK and US governments recently announcing millions of dollars in funding to invest in resilient timing infrastructure.  
Claremont 
Finding financial efficiency with managed services 
Writing for Finance Derivative, Claremont's CEO, Mark Vivian, discusses the challenges often faced by finance departments and how managed services can make a difference. Mark shares why partnering with an MSP can help finance teams obtain peace of mind that their financial systems will be optimised, leaving them to focus on their day to day responsibilities.  
The whole team is now back in the (home) office and we have a very exciting month coming up! A new Account Manager and two apprentices will be joining team Champion in September and we can't wait to welcome them on board!
Our latest case study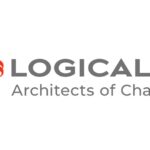 Logicalis
Logicalis had a trust problem. It was spending excessive amounts of time and money on lead and demand generation activity that was resonating with IT and Line of Business (LOB) decision-makers.
All case studies
An Award Winning B2B PR Consultancy
B2B Content Campaign of the Year – Champion Communications & MobileIron: Trouble at the Top
Best Use of Data in a Content Campaign – Champion Communications & MobileIron: Trouble at the Top
Shortlisted – B2B Campaign
of the Year (Aptum)
Best B2B Trade Campaign – Aptum
Best B2B Trade Campaign – Ivanti
Best Use of Data – Ivanti
Winner – Best Use of Data (Ivanti)
Winner – Best one-off Content Campaign (Ivanti)
Winner – Best Use of Data (Greenlight Commerce)
Winner – Best Content Campaign to Assist with Corporate Positioning (Greenlight Commerce)
Shortlisted – Best one-off Content Campaign (Aptum)
Champion Communications
is a member of the PRCA
Shortlisted – B2B Technology Campaign: It's not always sunny in the cloud – The Aptum Cloud Impact Study
Shortlisted – B2B Technology Campaign: The Public Sector Problem
Shortlisted – Best corporate decision-maker targeted campaign: Trouble at the Top, MobileIron
Winner: gold – best pr campaign, go instore
Winner: bronze – best corporate decision maker targeted campaign, Ivanti