There are now more online shoppers than the 

combined

 population

s

 of Africa, North America and Australasia

 

– true or false? 

 

Can you guess what percentage of global employees don't want to return to the office full time?

 

Do you how many 

employees

 don't know what a mobile phishing attack is? (We'll give you a clue...it's a lot) 

 

What percentage of 

IT professional

s 

think that cloud services are key to their organisation's success?
Find the answers below in the coverage Champion has secured for its clients this month.   
Aptum 
Aptum Releases Part One of Quarterly Cloud Impact Study
To identify common drivers and obstacles impacting organisations undergoing cloud transformation, Aptum released part one of its four-part study, titled Bridging the Cloud Transformation Gap. The study found that 99% of IT professionals believe that cloud services are essential to the success of their business, but performance concerns remain relevant.
"COVID-19 exposed customer disaster recovery strategies"- Aptum Cloud Boss 
"Everyone had a disaster recovery strategy going into COVID, but nobody tested it. So, this was kind of a trial by fire." Aptum's Global Head of Cloud, Craig Tavares, spoke to Channel Partner Insight about how the company has seen an upswing in customers asking for help as a result of COVID-19 because of failed data strategies. 
MobileIron 
Two in five employees are not sure what a mobile phishing attack is 
After the launch of the 'Everywhere Enterprise' campaign, MobileIron unveiled that COVID-19 presented a significant challenge for businesses around the world as it seems their dispersed workforces have little regard for IT security and mobile phishing – a threat vector being used increasingly to target remote workers. MobileIron's research featured in ZDNet to highlight the importance of implementing a mobile-centric security strategy.  
Time to practice QRiosity? The security dangers of QR codes 
 With the NHS contact tracing app making QR codes compulsory at pubs and restaurants in the UK, Alex Mosher, Global VP of Solutions at MobileIron, wrote for IT Security Guru, taking a closer look at the specific risks associated with QR codes. As remote work continues, and employees use their personal devices access work resources, Alex outlines why and how business should take action to secure data against malicious QR codes. 
'Being acquired by Ivanti will help us take on big guns Microsoft and VMware' - MobileIron channel boss 
In his interview with Channel Partner Insight, MobileIron's SVP of Product Management, Brian Foster, addressed how the company is meeting the expectation that 80% of the global workforce does not want to return to the office full time. He also shared what the recent acquisition means for the business and how it is securing the new Everywhere Enterprise.  
Claremont 
Why organisations should upgrade their ERP systems 
With the deadline to upgrade to the latest version of Oracle EBS fast approaching, Mark Vivian, CEO at Claremont, offered advice on the best practices for an ERP upgrade. In his latest feature for IT Pro Portal, Mark highlights the key considerations organisations must take into account in order to optimise their investment in the business-critical software. 
Go Instore 
What do shoppers expect from retailers? 
Two billion people are now online shoppers- that is more than the combined populations of Africa, North America and Australasia! In light of these findings, Andre Hordagoda, CEO and Co-Founder at Go Instore, wrote for Retailist to explore the evolution of online customer expectations and highlighted how technology can impact and improve the customer experience. 
Retail Ramble podcast: Samsung on adapting to changing consumers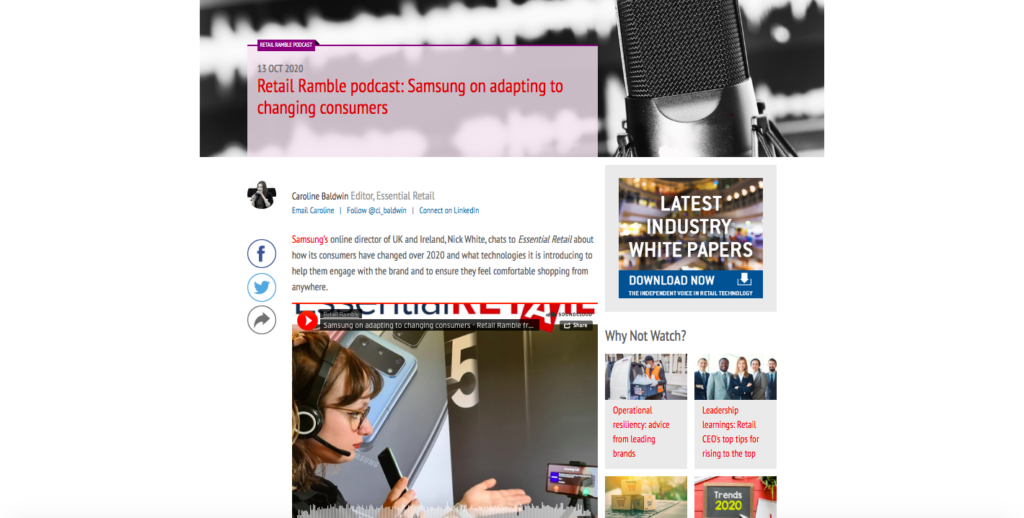 Lockdown has inevitably changed the way consumers shop – with more and more people now shopping online. To discuss how it is adapting to evolving customer behaviours, one of Go Instore's customers, Samsung, recently featured on Essential Retail's podcast. Nick White, UK & Ireland's Online Director, shared how Samsung, with the help of Go Instore's technology, is helping customers engage with the brand and feel comfortable shopping from anywhere.  
Logicalis 
The future for Logicalis is managed services, says CEO Bob Bailkoski.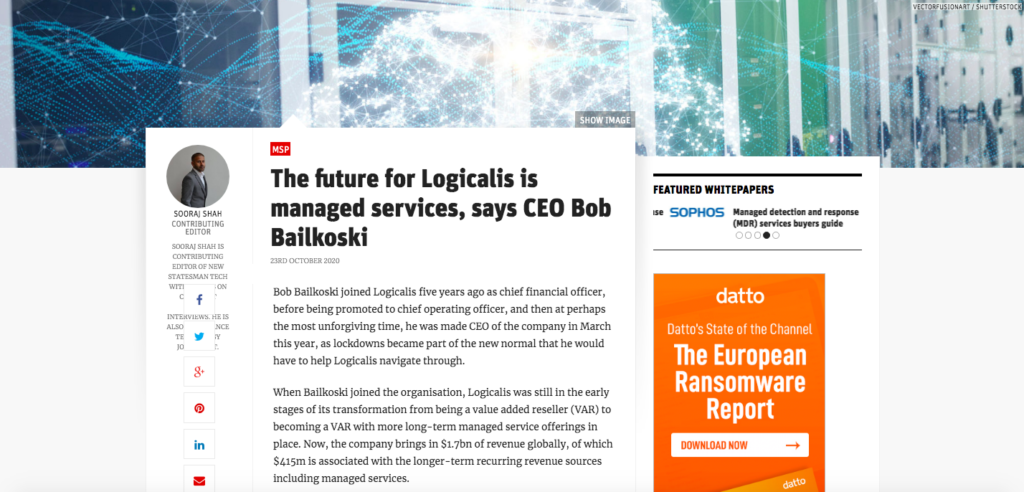 A large proportion of Bob Bailkoski's tenure as CEO at Logicalis has been defined by COVID-19. Last month, Bob spoke to New Statesman about that experience, Logicalis' partnership with Microsoft and Cisco, and offered an optimistic view on the future of big technology projects.  
We are now entering our eighth month of working from home! We are missing seeing the team and our clients in person, but we have continued to launch some exciting new projects. Stay tuned this month as we start our blog series and address your questions on the wonderful worlds of B2B Tech and PR!  
Our latest case study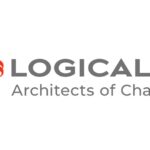 Logicalis
Logicalis had a trust problem. It was spending excessive amounts of time and money on lead and demand generation activity that was resonating with IT and Line of Business (LOB) decision-makers.
All case studies
An Award Winning B2B PR Consultancy
B2B Content Campaign of the Year – Champion Communications & MobileIron: Trouble at the Top
Best Use of Data in a Content Campaign – Champion Communications & MobileIron: Trouble at the Top
Shortlisted – B2B Campaign
of the Year (Aptum)
Best B2B Trade Campaign – Aptum
Best B2B Trade Campaign – Ivanti
Best Use of Data – Ivanti
Winner – Best Use of Data (Ivanti)
Winner – Best one-off Content Campaign (Ivanti)
Winner – Best Use of Data (Greenlight Commerce)
Winner – Best Content Campaign to Assist with Corporate Positioning (Greenlight Commerce)
Shortlisted – Best one-off Content Campaign (Aptum)
Champion Communications
is a member of the PRCA
Shortlisted – B2B Technology Campaign: It's not always sunny in the cloud – The Aptum Cloud Impact Study
Shortlisted – B2B Technology Campaign: The Public Sector Problem
Shortlisted – Best corporate decision-maker targeted campaign: Trouble at the Top, MobileIron
Winner: gold – best pr campaign, go instore
Winner: bronze – best corporate decision maker targeted campaign, Ivanti