The last month has been filled with anxiety and uncertainty and there has been one topic which has dominated the news and has thrown not just PR but the whole world into crisis. Despite this, businesses are proving their resilience by keeping calm and carrying on, and at Champion we are doing the same.
During this time, we feel it's good to celebrate all the small wins. So, here is the coverage that we feel particularly proud of from the past month.
Greenlight Commerce
Measure, adapt, deliver: Improving customer satisfaction
This month, Greenlight Commerce was featured in seven publications! Four of those were coverage for a press release for their recent report looking at D2C eCommerce, and this article expanded on the findings of the report. In a time where customer satisfaction is at a 5-year low, Kevin Murray, the Managing Director of Greenlight Commerce, discusses what retailers should focus on in order to succeed in the current challenging environment and why customer experience should always be the main focus. Through this article, both Kevin and Greenlight are positioned as industry experts, shedding light on some of the key issues D2C retailers are facing and how they can overcome those challenges.
Aptum
#Privacy: How data as infrastructure encourages direct data ownership in the GDPR era
For Aptum, Ross Woodham, the General Counsel and Chief Privacy Officer, has had his first piece of editorial published in PrivSec Report. Ross delivered insightful commentary on a recently published report on Artificial Intelligence by the European Commission, looking at the importance of transparency and traceability of data in an age where individual privacy requires more protection than ever. Champion are proud to have assisted Aptum in reaching an audience of CISOs, IT professionals, and Data Protection Officers to discuss the repatriation of data, and what it means for data as infrastructure.
MobileIron
Why your frontline workers are the first frontier for cybersecurity
This month, David Critchley, the Director for UK and Ireland for MobileIron, wrote for Digital Bulletin about equipping a mobile workforce. The piece explores how frontline workers can be empowered to boost their productivity and workflow, while the right cybersecurity measures ensure the enterprise remains safe from threats. David talks about the need for this in multiple sectors, from healthcare workers to delivery services, and recent events have only reminded us how crucial these workers are to our society.
Finally, we've got a Champion hat-trick we have to mention…
Digitalisation World Magazine: 'Artificial Intelligence in the Business World'
Champion has recently secured coverage for three of our clients in the March 2020 issue of Digitalisation World magazine. The comments in this tier-one publication allowed our clients to reach 35,000 IT professionals and be featured as experts on a subject which is more relevant for businesses than ever: AI.
Gaurav Khullar, CTO of Digital Workforce, offered comment on why most companies are currently behind the curve when it comes to investment in AI. Gaurav explains why regulatory issues, data silos, and the interpretability of AI models are often discouraging companies from adopting AI technologies.
Logicalis provide expert insight backed by data from their surveys on the gap between what businesses know AI can achieve and the results they can see after deploying AI technologies. Edward Charvet, the Chief Strategy Officer of Logicalis, explains to Digitalisation World leaders why almost half (47%) of the respondents Logicalis surveyed are yet to see significant value being generated by their AI.
Expanding on a subject he's been vocal about in the past, Oleg Rogynskyy the CEO and founder of People.ai, emphasizes the need for businesses to start collecting data now. Oleg highlights the need for explainable AI, a topic which People.ai expect to become a big focus in the near future.
Overall, the team at Champion strives to keep the standards of our PR high at all times and we believe this month's coverage proves that. It's also a testament to the hard work of our clients, whom we thank for their collaboration!
Our latest case study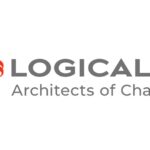 Logicalis
Logicalis had a trust problem. It was spending excessive amounts of time and money on lead and demand generation activity that was resonating with IT and Line of Business (LOB) decision-makers.
All case studies
An Award Winning B2B PR Consultancy
B2B Content Campaign of the Year – Champion Communications & MobileIron: Trouble at the Top
Best Use of Data in a Content Campaign – Champion Communications & MobileIron: Trouble at the Top
Shortlisted – B2B Campaign
of the Year (Aptum)
Best B2B Trade Campaign – Aptum
Best B2B Trade Campaign – Ivanti
Best Use of Data – Ivanti
Winner – Best Use of Data (Ivanti)
Winner – Best one-off Content Campaign (Ivanti)
Winner – Best Use of Data (Greenlight Commerce)
Winner – Best Content Campaign to Assist with Corporate Positioning (Greenlight Commerce)
Shortlisted – Best one-off Content Campaign (Aptum)
Champion Communications
is a member of the PRCA
Shortlisted – B2B Technology Campaign: It's not always sunny in the cloud – The Aptum Cloud Impact Study
Shortlisted – B2B Technology Campaign: The Public Sector Problem
Shortlisted – Best corporate decision-maker targeted campaign: Trouble at the Top, MobileIron
Winner: gold – best pr campaign, go instore
Winner: bronze – best corporate decision maker targeted campaign, Ivanti