Summer is finally here! As Team Champion welcomes in the warmer weather we'd like to take a look back at our team's and clients' hard work over the last month! So here a is some of our coverage highlights from June:
James Ewing from Digital Workforce was featured in a Times Raconteur Supplement this month, discussing 'How to build the perfect sales team'. It's always great to see a client in print - especially in a national. James shared his thoughts on how startups can build a high performing sales team from scratch, and the role technology should play.
James Bourne, the editor of Enterprise CIO wrote an article on the back of a piece of research conducted by MobileIron, looking at how security leaders want to kill the password, and how mobile-ID as access to the enterprise would work. Security executives want to push forward a password-free future, finds MobileIron.
MobileIron also received some interesting coverage in IT Pro with James Plouffe discussing How Mr. Robot 'fudged' its hacks to protect the public. Here's a great quote from the article:
"James Plouffe, a strategic technologist at MobileIron, was one of many cybersecurity industry practitioners that Email brought in to advise the writers on the technical elements of society's hacks and exploits. According to Plouffe, there was some debate among the show's writers and technical experts as to exactly how true to life the fictional anarcho-hacker collective's exploits should be."
This month we saw the successful launch of our client, Cogeco Peer 1's campaign 'SD-WAN: Myth Busting' which looks to dispel myths and misconceptions surrounding the technology. So far, we have seen this result in numerous pieces of coverage in target media and help to convert leads for our client!
One of these was a piece in Microscope Magazine, 'Myths around SD-WAN holding back wider adoption', which took an in-depth look at the research, and includes quotes from both Tom Adams, Director of Product Marketing, and also Dave Tracey, EMEA Channel Sales Manager at Cogeco Peer 1.
Recruiting, Retaining And Cultivating Talent In The Digital Age was an enlightening article for Cogeco Peer 1 that highlighted the importance of diversity in the tech industry when it comes to attracting the best talent.
Internet Retailing covered the second part of Greenlight's Cost of Missing Metrics Campaign – 'IT vs Marketing' in full and included quotes from Kevin Murray, Managing Director of Greenlight Commerce - IT verses marketing: the internal war that is costing retailers £178k in failed ecommerce projects
We achieved some great coverage for ISG Connect, as well. Inside out: transforming sports broadcasting was an informative article about how the internal processes are struggling to keep up with consumer engagement and commercialisation of sports commentary. It was also a great piece of coverage to reach ISG's target consumers.
As the weather continues to heat up, we look forward to continuing our hard work and seeing what coverage we can share with you next month... Watch this space!
- The Champions
Our latest case study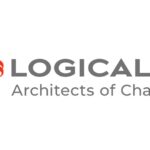 Logicalis
Logicalis had a trust problem. It was spending excessive amounts of time and money on lead and demand generation activity that was resonating with IT and Line of Business (LOB) decision-makers.
All case studies
An Award Winning B2B PR Consultancy
B2B Content Campaign of the Year – Champion Communications & MobileIron: Trouble at the Top
Best Use of Data in a Content Campaign – Champion Communications & MobileIron: Trouble at the Top
Shortlisted – B2B Campaign
of the Year (Aptum)
Best B2B Trade Campaign – Aptum
Best B2B Trade Campaign – Ivanti
Best Use of Data – Ivanti
Winner – Best Use of Data (Ivanti)
Winner – Best one-off Content Campaign (Ivanti)
Winner – Best Use of Data (Greenlight Commerce)
Winner – Best Content Campaign to Assist with Corporate Positioning (Greenlight Commerce)
Shortlisted – Best one-off Content Campaign (Aptum)
Champion Communications
is a member of the PRCA
Shortlisted – B2B Technology Campaign: It's not always sunny in the cloud – The Aptum Cloud Impact Study
Shortlisted – B2B Technology Campaign: The Public Sector Problem
Shortlisted – Best corporate decision-maker targeted campaign: Trouble at the Top, MobileIron
Winner: gold – best pr campaign, go instore
Winner: bronze – best corporate decision maker targeted campaign, Ivanti