As we step into what is set to be another dynamic summer we are taking a moment to look back on what June has held for our clients. From career advice to cloud, our clients take a deep dive into all the latest trends facing the technology industry this month. And with AI not looking to leave anytime soon, our clients shared insight on how the UK is currently playing this game.
Check out this month's coverage highlights:
Ten 10
Knowledge is power: Why standardised AI training is needed.
There's no denying that Artificial intelligence has become the talk of the tech town in the last 6 months. However, with advancements being made in AI, many practical and ethical questions have arisen alongside the uncertainty surrounding what the future might look like. Ten 10's Chief Academy Officer Ash Gawthorp tackled all things AI in his recent article with Just Entrepreneurs.
Logicalis UK&I
The pressure to be cutting in the channel
There have been many discussions in the channel that customers are being pressured into buying technology too soon. This question arises on the back of a report from Pure Storage that found that 90% of IT buyers at companies with more than 500 employees admitted to buying technology their infrastructure could not support. Logicalis UK&I CTO Mark Benson explains why the rapid pace of technological advancements and the fear of falling behind or missing out on the latest tech deployment can lead to impulse purchases.
Alludo
CTO Session: Prashant Ketkar Alludo
The role of the Chief Technology Officer is evolving. With business structures ever-changing and technological advancements pushing boundaries, Alludo Chief Technology Officer & Product Officer Prashant Ketkar gives an insight into the type of CTO he is and what the role requires.
Aptum
Customers want MSPs to give more cloud analytics.
Increasingly users of the cloud are finding that this technology is costing them more than they expected. This has led to cloud customers calling for more insight regarding their cloud workloads and spending from their managed service providers. Aptum's CEO, Susan Bowen, looked at why this is the case.
CloudSmiths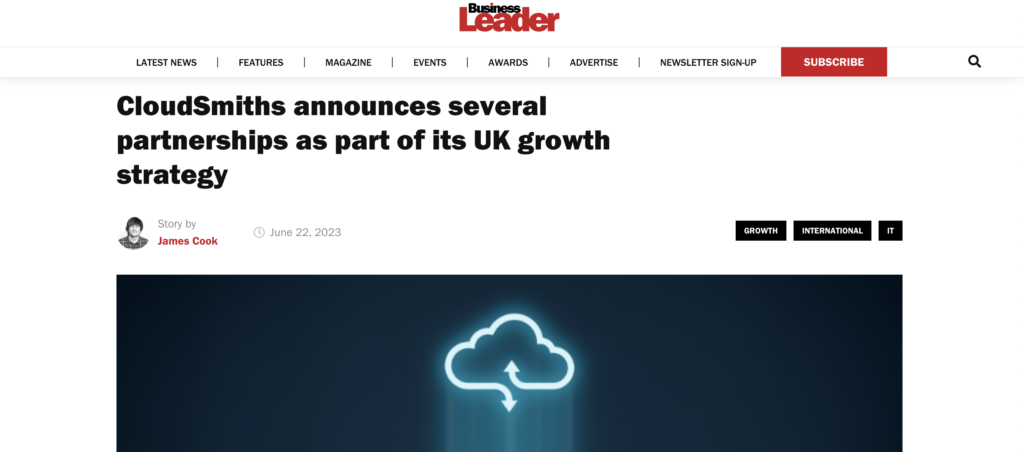 CloudSmiths announces several partnerships as part of its UK growth strategy.
South Africa-based Salesforce partner and Africa's most accredited Google Cloud partner CloudsSmiths announced several new partnerships as part of its growth strategy in the United Kingdom. Chief Technology Officer at CloudSmiths, Tom Fowler, explained in Business Leader the business's plans to grow, especially in the UK.
Clear Junction
Comply or say goodbye. The rise of AI-powered compliance in payments
Now more than ever, technology is having more of an impact on the world around us. With it seemingly looking inevitable that AI is going to change compliance in the finance sector, Clear Junctions Sales and Marketing Director Claire Huddleston takes an in-depth look at the rise of powered compliance in payments.
Ivanti Wavelink
Ivanti Wavelink's UK & I Territory Manager, Marcus Jeffery, explained to Logistics Manager why RFID readers work in today's smart warehouses. Within the modern supply chain, technology as such is essential in ensuring orders are fulfilled.
To sign up to our newsletter and keep in touch with regular Champion news and insights, click here.
Our latest case study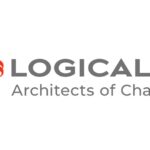 Logicalis
Logicalis had a trust problem. It was spending excessive amounts of time and money on lead and demand generation activity that was resonating with IT and Line of Business (LOB) decision-makers.
All case studies
An Award Winning B2B PR Consultancy
B2B Content Campaign of the Year – Champion Communications & MobileIron: Trouble at the Top
Best Use of Data in a Content Campaign – Champion Communications & MobileIron: Trouble at the Top
Shortlisted – B2B Campaign
of the Year (Aptum)
Best B2B Trade Campaign – Aptum
Best B2B Trade Campaign – Ivanti
Best Use of Data – Ivanti
Winner – Best Use of Data (Ivanti)
Winner – Best one-off Content Campaign (Ivanti)
Winner – Best Use of Data (Greenlight Commerce)
Winner – Best Content Campaign to Assist with Corporate Positioning (Greenlight Commerce)
Shortlisted – Best one-off Content Campaign (Aptum)
Champion Communications
is a member of the PRCA
Shortlisted – B2B Technology Campaign: It's not always sunny in the cloud – The Aptum Cloud Impact Study
Shortlisted – B2B Technology Campaign: The Public Sector Problem
Shortlisted – Best corporate decision-maker targeted campaign: Trouble at the Top, MobileIron
Winner: gold – best pr campaign, go instore
Winner: bronze – best corporate decision maker targeted campaign, Ivanti