Another month has flown by and what a fantastic one it has been! Thanks to the hard work of our clients and the Champion team, we've secured some great coverage this month and would love to share a few of the biggest wins with you.
CEO Today: Retailers in Crisis: Here's what's damaging the bottom line
Greenlight Commerce:
A thought-leadership piece from Kevin Murray, Managing Director of Greenlight Commerce, discussing the first Cost of Missing Metrics research campaign in full. This is a great piece of coverage that features industry insights from Kevin, highlighting his expertise within the retail industry. The publication is aimed at C-suite executives and business leaders around the globe and has a reach of 148,000.
Cogeco Peer 1:
Computer Weekly: The pitfalls of hyper-converged infrastructure and how to avoid them
The highly regarded IT publication, Computer Weekly published a feature this month including a comment from HPE, a partner of Cogeco Peer 1. At Champion we love getting a clients' customers and partners into the media. This piece allowed us to help strengthen the relationship between Cogeco Peer 1 and HPE on their SimpliVity proposition, and we look forward to hopefully working with them again in the future.
IDG Connect: Evolving cloud environments- change is here
This is a great win as IDG Connect is a tier 1 technology business publication that covers the global use of technology in business across a variety of industries. It's fantastic that the piece touches on some of the main topics that are featured within CP1's core messaging; including hybrid cloud, compatibility, need for speed, security and data storage and governance.
Silicon UK: What is the Hybrid Cloud?
This is a great article focusing on a key topic for Cogeco Peer 1 and includes both Cogeco Peer 1's own research (first page) taken from CEO Susan Bowen's article in Information Week, and also a detailed quote from Susan (second page). It's fantastic to see Cogeco Peer 1's research used alongside Gartner's research – what a brilliant endorsement to be positioned next to one of the biggest and most well-respected analyst firms!
People.ai
HR Review: How is the government dealing with AI taking over jobs?
In this piece, CEO and Founder of People.AI, Oleg Rogynskyy commented on the UK Government's announcement that they will be re-training UK workers whose jobs might be obsolete as a result of advancements in AI and automation technology. Oleg's comments were featured alongside other industry experts within this field. HR Review reaches 50,000 browsers each month, making it one of the most authoritative voices in the HR sector.
Digital Workforce
Information Age: How European businesses are overcoming the barriers to RPA adoption with robot-as-a-service model
This article positions Digital Workforce as a thought leader in the realm of automation. The piece looks at the barriers to RPA adoption and ways to overcome them. The piece is featured in Information Age, a tier 1 technology publication aimed at senior IT professionals with a readership of 18,000.
MobileIron
CBRonline: Unauthorised disclosures up five-fold at the Ministry of Defence, while device losses triple
Head of Central Government, Defence and Security at MobileIron, Justin Prowse, provided exclusive commentary for this piece which was part of MobileIron's public sector campaign. This piece highlighted the number of mobile devices and laptops that have gone missing in the public sector and the ramifications of losing a device that is not secure. It also highlights the need for a zero-trust strategy to be put in place to avoid allowing a stolen device access to potentially sensitive date.
We've had a successful month here at Champion, strengthening our relationships with the media, securing great pieces in top-tier publications and providing great results for our clients. As we move into the month of August, we wish all of you a wonderful month ahead.
Best Wishes,
Champion Comms
Our latest case study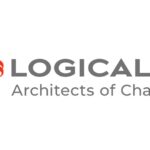 Logicalis
Logicalis had a trust problem. It was spending excessive amounts of time and money on lead and demand generation activity that was resonating with IT and Line of Business (LOB) decision-makers.
All case studies
An Award Winning B2B PR Consultancy
B2B Content Campaign of the Year – Champion Communications & MobileIron: Trouble at the Top
Best Use of Data in a Content Campaign – Champion Communications & MobileIron: Trouble at the Top
Shortlisted – B2B Campaign
of the Year (Aptum)
Best B2B Trade Campaign – Aptum
Best B2B Trade Campaign – Ivanti
Best Use of Data – Ivanti
Winner – Best Use of Data (Ivanti)
Winner – Best one-off Content Campaign (Ivanti)
Winner – Best Use of Data (Greenlight Commerce)
Winner – Best Content Campaign to Assist with Corporate Positioning (Greenlight Commerce)
Shortlisted – Best one-off Content Campaign (Aptum)
Champion Communications
is a member of the PRCA
Shortlisted – B2B Technology Campaign: It's not always sunny in the cloud – The Aptum Cloud Impact Study
Shortlisted – B2B Technology Campaign: The Public Sector Problem
Shortlisted – Best corporate decision-maker targeted campaign: Trouble at the Top, MobileIron
Winner: gold – best pr campaign, go instore
Winner: bronze – best corporate decision maker targeted campaign, Ivanti