Sometimes, life just isn't fair. Emergencies arrive on our doorstep and we must take them in our stride. Comms teams are often on the frontline of any organisation in a crisis and in the current climate, this could not be truer.
Communications departments must manage different stakeholders, take advantage of the rapidly evolving news landscape and adapt to changing situations. But when a crisis hits, comms teams need to have a plan in place to efficiently and effectively send out the right messaging.
How confident are you that your crisis comms plans are in order? Or, like many others, are you scrambling to get your comms plans in place, while working from home, detached from your team?
We recently hosted a webinar outlining the 5 stages of planning when it comes to crisis comms management to help your organisation manage this crisis and any future troubles you may encounter.
Don't worry if you missed it – click here to listen to a full recording of the webinar.
We are offering free 30-minute consultations to any B2B Tech in house comms teams who may want to review their own company's crisis comms processes. If you would like to get an objective opinion on your messages or process, or, would like any of the templates that are featured in this, please email gabrielle.dunbar@championcomms.com
Our latest case study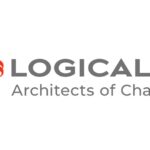 Logicalis
Logicalis had a trust problem. It was spending excessive amounts of time and money on lead and demand generation activity that was resonating with IT and Line of Business (LOB) decision-makers.
All case studies
An Award Winning B2B PR Consultancy
B2B Content Campaign of the Year – Champion Communications & MobileIron: Trouble at the Top
Best Use of Data in a Content Campaign – Champion Communications & MobileIron: Trouble at the Top
Shortlisted – B2B Campaign
of the Year (Aptum)
Best B2B Trade Campaign – Aptum
Best B2B Trade Campaign – Ivanti
Best Use of Data – Ivanti
Winner – Best Use of Data (Ivanti)
Winner – Best one-off Content Campaign (Ivanti)
Winner – Best Use of Data (Greenlight Commerce)
Winner – Best Content Campaign to Assist with Corporate Positioning (Greenlight Commerce)
Shortlisted – Best one-off Content Campaign (Aptum)
Champion Communications
is a member of the PRCA
Shortlisted – B2B Technology Campaign: It's not always sunny in the cloud – The Aptum Cloud Impact Study
Shortlisted – B2B Technology Campaign: The Public Sector Problem
Shortlisted – Best corporate decision-maker targeted campaign: Trouble at the Top, MobileIron
Winner: gold – best pr campaign, go instore
Winner: bronze – best corporate decision maker targeted campaign, Ivanti