Thousands of emails, crafting pitches, and an ever-changing media landscape – if we are being honest, effective communication with journalists is the key to success for any PR professional. As PR professionals, our role is to bridge the gap between the complex technical language used by business spokespeople and the need for captivating, reader-friendly stories. 
   
At Champion, we understand the importance of developing genuine relationships with journalists. That's why we prioritise face-to-face engagement, allowing our team to truly understand the partnership between the media and PR. As part of this effort, we organise regular journalist learning lunches – and recently we had the privilege of learning from Allie Nawrat, a Senior Journalist at UNLEASH, who shared invaluable insights on building better relationships with journalists. With a background in writing about innovation in the HR and technology industries, Allie knows first-hand how technology can revolutionise the way we live and work. Her work has been featured in respected publications like Pharma Tech Focus, Verdict, and Glass Mag.  
In this blog post, we'll delve into the lessons we learned from Allie and explore the strategies that can help PR professionals maximise their relationships with journalists. We'll discuss the importance of effective communication, identifying captivating stories, and selecting the right publications for our clients. By building authentic relationships with journalists, we can secure media coverage that propels our Champion Communications' clients to new heights.
   
Join us as we uncover the secrets to building strong relationships with journalists and making a lasting impact in the world of public relations. Get ready to unlock the doors to success and take your communication strategies to the next level.  
Why did the PR professional cross the road? To get the journalists on side.    
In the world of Champion Communications' clients, PR professionals play a vital role in bridging the gap between the technical language used by business spokespeople and the need for clear and engaging communication for journalists. With the fast-paced media landscape, it is crucial for PR professionals to make their client's stories stand out amidst a sea of pitches and announcements.  
To achieve success, PR professionals must tailor their pitches to individual journalists, offering exclusive insights or data that will capture their interest. However, with journalists constantly bombarded with requests, persistence becomes crucial in breaking through the noise. It is recommended for PR professionals to follow up with at most three emails, avoiding calls or texts that may overwhelm journalists.  
When pitching to journalists, clarity is key. PR professionals need to clearly articulate the value proposition and angle of the story, ensuring that even technical stories are explained in a way that journalists can easily understand. It is important not to assume that journalists are familiar with the client, even if they are well-known companies. Taking the time to research and understand the journalist's publications and their coverage areas increases the chances of success.  
However, successful PR goes beyond just pitching stories. Building relationships with journalists is crucial and can lead to bigger opportunities in the future. PR professionals should reach out to journalists with potential sources or comments, but only after conducting thorough research to ensure the story aligns with the publication's interests. By finding ways to collaborate with journalists and offering unique insights, PR professionals can establish themselves as valuable resources for the press and develop authentic and long-lasting media relationships.  
What are the key takeaways?    
Building relationships with journalists requires persistence, clarity, and research. PRs should not take it personally if journalists do not reply to their pitches. Instead, they should follow up with at most three emails. They should also refrain from assuming that journalists know their clients and should explain who they are, what they do, and why they are a good source for the journalist. By researching, tailoring pitches, and reaching out with potential sources or comments, PRs can build better partnerships with journalists and achieve greater career success.     
Our latest case study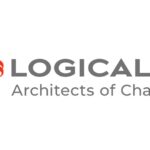 Logicalis
Logicalis had a trust problem. It was spending excessive amounts of time and money on lead and demand generation activity that was resonating with IT and Line of Business (LOB) decision-makers.
All case studies
An Award Winning B2B PR Consultancy
B2B Content Campaign of the Year – Champion Communications & MobileIron: Trouble at the Top
Best Use of Data in a Content Campaign – Champion Communications & MobileIron: Trouble at the Top
Shortlisted – B2B Campaign
of the Year (Aptum)
Best B2B Trade Campaign – Aptum
Best B2B Trade Campaign – Ivanti
Best Use of Data – Ivanti
Winner – Best Use of Data (Ivanti)
Winner – Best one-off Content Campaign (Ivanti)
Winner – Best Use of Data (Greenlight Commerce)
Winner – Best Content Campaign to Assist with Corporate Positioning (Greenlight Commerce)
Shortlisted – Best one-off Content Campaign (Aptum)
Champion Communications
is a member of the PRCA
Shortlisted – B2B Technology Campaign: It's not always sunny in the cloud – The Aptum Cloud Impact Study
Shortlisted – B2B Technology Campaign: The Public Sector Problem
Shortlisted – Best corporate decision-maker targeted campaign: Trouble at the Top, MobileIron
Winner: gold – best pr campaign, go instore
Winner: bronze – best corporate decision maker targeted campaign, Ivanti