How will cryptocurrency change fintech? Can a business save money by going green? How have meetings changed as the world becomes more digitalised? 
This month saw a focus on how technology is changing the world across multiple sectors. From fintech to digital transformation to cloud, and even biometric security, read more about our clients had to say on how technology is changing the world: 
Clear Junction 
Clear Junction CEO talks Crypto Payments Progress in 2022  
Clear Junction's CEO Dima Kats discusses the future of cryptocurrency in a Q&A with Fintech Magazine. Pinning down exactly what might happen in such a volatile market is challenging, but Dima gives his expert insight into how cryptocurrency might reshape the payments industry in 2022 and beyond. 
GreyOrange 
As online slows, is the race for e-commerce space over? 
Retailers in the UK are at a critical junction as e-commerce sales slow. Online shopping channels created massive demand for warehouse space, but now there may have been an overexpansion for some brands as rent prices soar. Head of EMEA at GreyOrange, James Newman, shares his thoughts on this in The Grocer. 
Corel 
Why Green IT initiatives are more than just a moral responsibility  
Corel's Chief Technology Officer, Prashant Ketkar, discusses why organisations are not just morally obliged to turn towards green initiatives, but what financial benefits they can bring too. Prashant's article in UK Tech News provides detailed insight into the options that businesses have to go green and save money. 
Incode 
Incode selected by hotel group to develop seamless processes with biometrics
Remembering the key card to the hotel room might be a thing of the past. Luxury hospitality company Jumeriah Group have partnered with Incode Technologies to provide a seamless biometric security identification system for resort guests. The partnership was covered by Biometric Update. 
Logicalis UK&I 
Logicalis UK&I Announces the Appointment of Paul Stapley to the position of Practices & Portfolio Director 
Logicalis UK and Ireland's drive to be at the forefront of modern innovation has led them to appoint Paul Stapley as their new Director of Practices and Portfolio. Paul's success working on Logicalis' cloud portfolio steered Paul towards the new role of being responsible for growing operations across their entire portfolio in UK and Ireland. 
Logicalis Group
ESG and sustainability are integral to post-pandemic business success. Understanding how to take a strategic approach is inertial to business leaders overcoming challenges associated with sustainability efforts. Logicalis Group CEO, Bob Bailkoski, spoke to Silicon UK about the importance of technology leaders taking a strategic approach to ESG and sustainability. 
Smart Recruiters 
How to strategise as a Chief Technology Officer  
Demand for quality CTOs has skyrocketed post-pandemic as technology became more integrated with business practices than ever before. Smart Recruiters own CTO Alesia Braga, commented in Technology Magazine on how the CTO's role has evolved parallel to the evolution of technology. 
Ivanti UK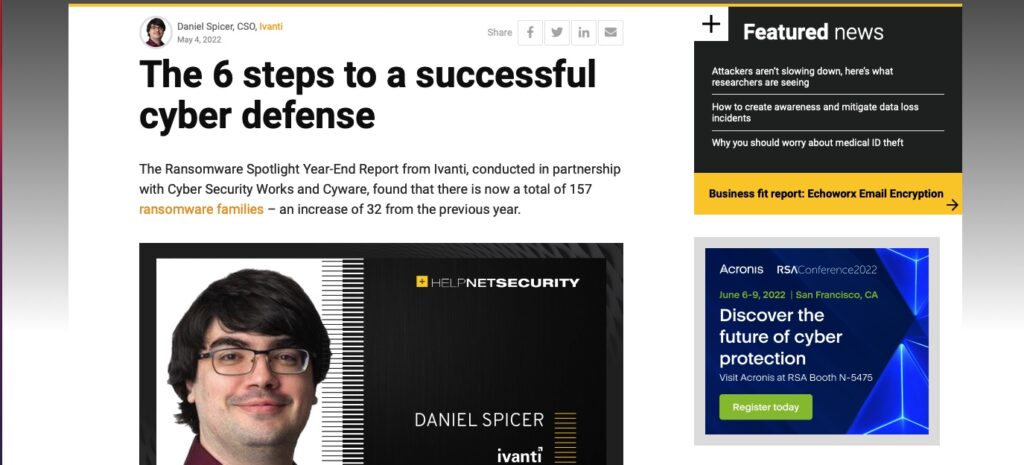 The 6 steps to a successful cyber defence   
Daniel Spicer, Chief Security Officer of Ivanti, outlines the 6 key steps necessary for an organisation to undertake to create a secure cyber security system in HelpNetSecurity. He explains that as the world becomes more digitalised, ensuring that your organisation's cyber defences are impenetrable is critical to avoid severe financial repercussions.  
Ivanti Wavelink 
Industrial Internet of Things for uncomplicated efficiency increase in the supply chain 
Long term supply chain disruption continues in the steel market, and the complexity of large-scale supply chain operations requires innovative solutions. Patrick Molemans, Territory Manager of Central Europe at Ivanti Wavelink, explains the challenges and benefits of equipping a supply chain with industrial IoT capabilities in Steel Grips. 
SoftwareONE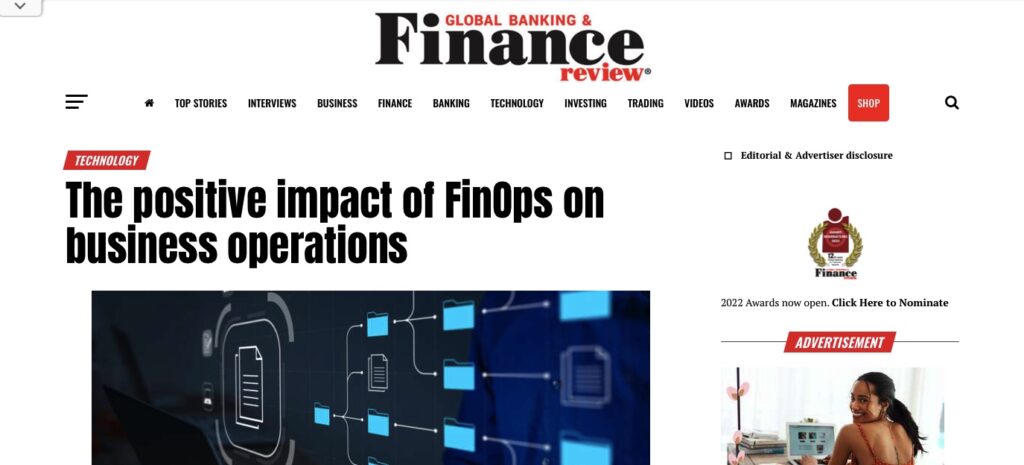 The positive impact of FinOps on business operations 
As FinOps continues to grow in both awareness and necessity, Darryl Sackett of SoftwareONE shares his expertise on the positive impact it can have on business operations in Global Banking and Finance Review.  
Versarien 
Sportwear giant, Umbro, announced their partnership with Versarien to integrate cutting edge graphene technology into their gear. CEO of Versarien, Neill Ricketts, explains the finer details of their collaboration in Innovation In Textiles  
For more information detailing how Champion can assist you in securing earned media coverage, please email: letstalk@championcomms.com  
Our latest case study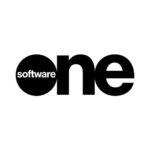 SoftwareOne
SoftwareOne had a perception problem. It was predominantly seen by its customers and prospects as merely a reseller of legacy software-licenses.
All case studies
An Award Winning B2B PR Consultancy
B2B Content Campaign of the Year – Champion Communications & MobileIron: Trouble at the Top
Best Use of Data in a Content Campaign – Champion Communications & MobileIron: Trouble at the Top
Shortlisted – B2B Campaign
of the Year (Aptum)
Best B2B Trade Campaign – Aptum
Best B2B Trade Campaign – Ivanti
Best Use of Data – Ivanti
Winner – Best Use of Data (Ivanti)
Winner – Best one-off Content Campaign (Ivanti)
Winner – Best Use of Data (Greenlight Commerce)
Winner – Best Content Campaign to Assist with Corporate Positioning (Greenlight Commerce)
Shortlisted – Best one-off Content Campaign (Aptum)
Champion Communications
is a member of the PRCA
Shortlisted – B2B Technology Campaign: It's not always sunny in the cloud – The Aptum Cloud Impact Study
Shortlisted – B2B Technology Campaign: The Public Sector Problem
Shortlisted – Best corporate decision-maker targeted campaign: Trouble at the Top, MobileIron
Winner: gold – best pr campaign, go instore
Winner: bronze – best corporate decision maker targeted campaign, Ivanti