Spring has well and truly sprung, bringing with it a busy news cycle. With food shortages, the budget announcement and cybersecurity breaches, there has been a lot to talk about this March.
Our clients delve into the issues facing the B2B sphere, talking about a range of topics - from hybrid cloud to hiring practices and the future of fintech. Here are our clients' coverage highlights for this month:
GreyOrange
Ian King podcast: A return to economic growth, the appetite for more debt, and how automation could prevent food shortages
With fruit and veg shortages dominating headlines this month, the glaring weaknesses in supply chains are exposed. But, is the UK still playing catch up? It's do or die to automate warehouses, and they can no longer afford to drag their feet. Samay Kohli, CEO and Co-Founder of GreyOrange, spoke to Ian King live from Sky News about how warehouse automation can tackle shortages and build this desperately needed resilience in supply chains.
Clear Junction
Fintech won't be derailed by recessions – but it still needs strong regulation to thrive
There's no doubt that the fintech industry has faced its fair share of hurdles over the last couple of years, and despite venture capital investment wavering, fintech's potential is always accelerated in a crisis. Dima Kats, CEO and founder of Clear Junction, shares with CityAM the exciting developments we'll see in the industry this year.
SoftwareOne
Short-sighted cloud migrations leave most CIOs trapped in technical debt
SoftwareOne shared the data from their CIO survey addressing the long-term impact of careless 'lift and shift' cloud migration and the impact of disregarding cloud optimisation requirements. Highlighting that 72% of CIOs said digital transformation progress has slowed as a result of mounting technical debt, its findings were featured in ITPro.
Logicalis UK&I
UK tech industry figures sceptical about impact of new Science and Technology Framework
At the start of this month, the Prime Minister launched the Department for Science, Innovation and Technology (DSIT) in a drive to boost public and private investment for tech start-ups and make the UK a science and tech superpower by 2030. Many in the tech industry are wary that the framework is misguided and Mark Benson, CTO at Logicalis UK&I, spoke to TechMonitor about how the government desperately needs to recognise input from industry experts if they want the initiative to be a success.
Alludo
The cloud exploded during the pandemic, but as the economic climate becomes increasingly volatile, companies are reconsidering their spending and approaches to cloud management. Prashant Ketkar, Chief Technology and Product Officer at Alludo, talks to Raconteur, advising on how businesses should balance a hybrid approach to data management.
Logicalis
'Five or six years ago, I would have said that the CIO was fighting for a seat at the table. That's now changed': Logicalis CEO
Bob Bailkoski, CEO of Logicalis spoke with CRN about the findings from its recent CIO survey. The role of the CIO has expanded to more directly include business responsibilities such as security, digital transformation, customer-employee experience and sustainability. 
Aptum
Falling back from the rapid growth during the pandemic, the cloud has seen a recent boomerang effect as business leaders are starting to understand more about its benefits, as well as limitations with their own technological knowledge. Aptum's Cloud Impact Study data was covered in Raconteur, revealing how businesses are now scaling back and looking towards a more blended approach of data centres with the cloud.
Ivanti Wavelink
What will supply chains look like in 2023?
There has been a lot of news of supply chain disruptions at the moment, and many executives are wary of what will be in store over the next year. Marcus Jeffery, the UK and Ireland Territory Manager at Ivanti Wavelink advises in Logistics Voices that whilst supply chains will continue to be affected by labour shortages, strike action and economic downturn, they should focus on keeping operations fluid so customer satisfaction stays high.
SmartRecruiters
Are you scaring away your perfect candidate? The importance of getting hiring right
The HR sector has seen lots of challenges and hurdles in the last few years, and when it comes to hiring you always want to be thorough when choosing the best person for the job. However, lengthy and complicated hiring stages may actually be deterring your ideal candidate. Rob Symons, GM EMEA at SmartRecruiters, shares in Employer News the importance of utilising the best tech to help bolster and streamline your hiring processes.
Hoptroff
GNSS vulnerabilities threaten the business continuity of global financial services
Global navigation satellite systems (GNSS) are a vital component for global financial services. Any disruption has the potential to cause huge financial losses, operational disruption and reputational damage. Richard Hoptroff, CTO at Hoptroff, details in Always Finance how to build a risk assessment plan that incorporates GNSS and traceable time as a service to protect businesses.
For more information detailing how Champion can assist you in securing earned media coverage, please email: letstalk@championcomms.com
Our latest case study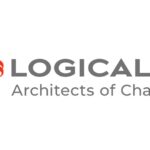 Logicalis
Logicalis had a trust problem. It was spending excessive amounts of time and money on lead and demand generation activity that was resonating with IT and Line of Business (LOB) decision-makers.
All case studies
An Award Winning B2B PR Consultancy
B2B Content Campaign of the Year – Champion Communications & MobileIron: Trouble at the Top
Best Use of Data in a Content Campaign – Champion Communications & MobileIron: Trouble at the Top
Shortlisted – B2B Campaign
of the Year (Aptum)
Best B2B Trade Campaign – Aptum
Best B2B Trade Campaign – Ivanti
Best Use of Data – Ivanti
Winner – Best Use of Data (Ivanti)
Winner – Best one-off Content Campaign (Ivanti)
Winner – Best Use of Data (Greenlight Commerce)
Winner – Best Content Campaign to Assist with Corporate Positioning (Greenlight Commerce)
Shortlisted – Best one-off Content Campaign (Aptum)
Champion Communications
is a member of the PRCA
Shortlisted – B2B Technology Campaign: It's not always sunny in the cloud – The Aptum Cloud Impact Study
Shortlisted – B2B Technology Campaign: The Public Sector Problem
Shortlisted – Best corporate decision-maker targeted campaign: Trouble at the Top, MobileIron
Winner: gold – best pr campaign, go instore
Winner: bronze – best corporate decision maker targeted campaign, Ivanti