Despite the superiority of your products and solutions, they can often be overshadowed by widely recognised competitors. So, how can you stand out amongst your more celebrated rivals? What sort of strategy can help draw your desired audience and increase the demand for your solutions? MobileIron, turned to Champion Communications with these questions as it was struggling to close deals while competing against market giants. 
MobileIron, now a part of Ivanti, offers enterprise mobility management and security solutions for mobile devices. MobileIron's sales team needed to demonstrate the importance of its mobile-centric zero-trust security platform to C-level decision-makers but was struggling to grasp their attention. They therefore came to Champion for help and briefed us to create a campaign that would help them engage their desired target audience and open the door for sales opportunities.  
Then, in January 2020, the news broke that Jeff Bezos' 2018 phone hack was triggered by a phishing attack via a WhatsApp message from the crown prince of Saudi Arabia. While such attacks are common, we wondered if C-suite executives are more at risk to these types of cyberattacks and data breaches than the rest of their organisation, and if so, why? Through carefully conducted market research, we realised our hypothesis was correct, the C-suite were putting businesses at risk and thus the 'Trouble at the Top' narrative was born.  
The campaign received 45 pieces of global coverage in top security, IT and business publications, exceeded 38,000 impressions across social media and most importantly, generated 104 marketing qualified leads. Furthermore, Champion has been recognised in several awards programmes for the campaign, most recently as a finalist in the B2B Marketing Awards as Best corporate decision-maker targeted campaign.  
Read the entire case study here: MOBILEIRON: TROUBLE AT THE TOP 
For more information on how we can help your business grow, get in touch at: letstalk@championcomms.com 
Our latest case study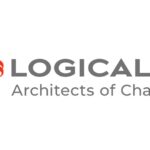 Logicalis
Logicalis had a trust problem. It was spending excessive amounts of time and money on lead and demand generation activity that was resonating with IT and Line of Business (LOB) decision-makers.
All case studies
An Award Winning B2B PR Consultancy
B2B Content Campaign of the Year – Champion Communications & MobileIron: Trouble at the Top
Best Use of Data in a Content Campaign – Champion Communications & MobileIron: Trouble at the Top
Shortlisted – B2B Campaign
of the Year (Aptum)
Best B2B Trade Campaign – Aptum
Best B2B Trade Campaign – Ivanti
Best Use of Data – Ivanti
Winner – Best Use of Data (Ivanti)
Winner – Best one-off Content Campaign (Ivanti)
Winner – Best Use of Data (Greenlight Commerce)
Winner – Best Content Campaign to Assist with Corporate Positioning (Greenlight Commerce)
Shortlisted – Best one-off Content Campaign (Aptum)
Champion Communications
is a member of the PRCA
Shortlisted – B2B Technology Campaign: It's not always sunny in the cloud – The Aptum Cloud Impact Study
Shortlisted – B2B Technology Campaign: The Public Sector Problem
Shortlisted – Best corporate decision-maker targeted campaign: Trouble at the Top, MobileIron
Winner: gold – best pr campaign, go instore
Winner: bronze – best corporate decision maker targeted campaign, Ivanti