Is one cloud really enough? Are your remote workers genuinely protected from threat actors? Can you actually predict what the post-pandemic world will look like for lockdown-riddled retail? Our clients clear all these questions up and more in the latest coverage highlights.  
Aptum- 
Aptum CEO: 'Mid-market enterprises want to be cloud agnostic' 
It's been almost a year since Susan Bowen, Aptum's CEO, last spoke to CRN and how things have changed. Susan and CRN journalist, Marian McHugh caught up on the launch of Aptum's Cloud Impact Study and why Aptum has been restructuring its teams to benefit its customers. Susan shared why she thinks remaining adaptable will be ever important in 2021 and the increased focus on Data as Infrastructure ™️.  
Logicalis- 
The growth of cloud in 2020 caused the market to go into overdrive and attentions are now turning to combining cloud deployments. Logicalis' Practice Director Paul Stapley featured in Cloud Pro discussing why cloud isn't a one-size fits all product and how organisations can tailor their cloud approach according to their business needs.  
Digital Bulletin Magazine- Tech Trends for 2021 
Logicalis CEO, Bob Bailkoski, shared his thoughts on how hyper-automation will play a key role in 2021 after Gartner anticipates that it will help reduce operating costs for businesses 30% by 2024. Speaking to Digital Bulletin Magazine, he believes that "Hyper-automation will play an increasingly important role as business shift from automating repetitive mundane tasks-based processes to elevated level business processes." 
Go Instore- 
Interview with Andre Hordagoda, Co-Founder at Immersive Virtual Shopping Experience Go Instore 
Andre Hordagoda, Go Instore Co-CEO, was featured in TechRound UK this month in a Q&A exploring Go Instore, its rapid growth in 2020, and its plans for the future. Talking of the future- have you ever wondered what retail will look once the pandemic is over? The interview highlights Andre's thoughts on the rise of the Dark Store and how Go Instore's technology is supporting this shift in the retail industry.  
Ivanti- 
Digital Bulletin Magazine- Tech Trends for 2021 
"The prediction from Gartner that by 2025 the cybersecurity mesh will support more than half of digital asset control requests seems completely aligned with what we are experiencing," states Senior Director for Product Management at Ivanti. Chris Goettl spoke to Digital Bulletin Magazine for their January 2021 edition. He details how the themes of hybrid and distributed cloud that we saw in 2020 will continue into 2021; and how remote workers could be targeted by threat actors.  
As we reflected on December and 2020, we thought of the expansion we experienced as a business, both with new staff, new clients, and the support of our clients' business growth. Moving into 2021 we are excited for all the opportunity that the new year has to offer.  
Our latest case study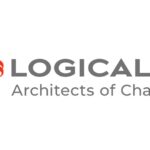 Logicalis
Logicalis had a trust problem. It was spending excessive amounts of time and money on lead and demand generation activity that was resonating with IT and Line of Business (LOB) decision-makers.
All case studies
An Award Winning B2B PR Consultancy
B2B Content Campaign of the Year – Champion Communications & MobileIron: Trouble at the Top
Best Use of Data in a Content Campaign – Champion Communications & MobileIron: Trouble at the Top
Shortlisted – B2B Campaign
of the Year (Aptum)
Best B2B Trade Campaign – Aptum
Best B2B Trade Campaign – Ivanti
Best Use of Data – Ivanti
Winner – Best Use of Data (Ivanti)
Winner – Best one-off Content Campaign (Ivanti)
Winner – Best Use of Data (Greenlight Commerce)
Winner – Best Content Campaign to Assist with Corporate Positioning (Greenlight Commerce)
Shortlisted – Best one-off Content Campaign (Aptum)
Champion Communications
is a member of the PRCA
Shortlisted – B2B Technology Campaign: It's not always sunny in the cloud – The Aptum Cloud Impact Study
Shortlisted – B2B Technology Campaign: The Public Sector Problem
Shortlisted – Best corporate decision-maker targeted campaign: Trouble at the Top, MobileIron
Winner: gold – best pr campaign, go instore
Winner: bronze – best corporate decision maker targeted campaign, Ivanti