Are company executives the weakest cyber security link? How do you separate hype from genuine innovation? Is graphene the key to pioneering change in the construction industry?
From podcasts to surveys, this month's highlights showcase a variety of strong leaders wanting to revolutionise their industries. Read all about the key stories in June's Coverage Highlights:  
Logicalis 
How to Grow a CMO: Building the modern B2B growth engine 
With over 20 years of marketing experience, Catriona Walkerden, VP of Global Marketing at Logicalis, shares her best B2B marketing tips on the How to Grow a CMO podcast. Catriona also touches on what organisations can do to elevate women in the tech industry. 
Aptum 
90% of businesses lack ability to detect and respond to hybrid cloud security threats - study  
Research from Aptum discovered nine-in-ten organisations lack the ability to detect and respond to security threats across their cloud environments. Furthermore, 86% of respondents said their organisation has adopted a hybrid cloud or multi-cloud model, with workloads spread across cloud and non-cloud infrastructures. Aptum's X study featured in CRN and outlines how hybrid environments inevitably put customers at risk. 
Versarien
Graphene-enhanced concrete: pioneering change in construction 
With the construction industry currently accounting for 40% of the world's greenhouse gases, it's important we find ways to make building more sustainable. Graphene can be added to materials like concrete to dramatically increase it's strength whilst using considerably fewer raw materials. Neill Ricketts, CEO of Versarien, discusses the environmental and economic benefits of using graphene in construction in Construction UK Magazine. 
Ivanti
Your company executives could still be the weakest cybersecurity link 
The C-Suite has been highlighted as the weakest cybersecurity link in organisations it's focus on the bottom line. Ivanti discovered that 49% of C-level executives requested to bypass one or more security measures in the last 12 months. Tech Radar discusses the report in detail. 
SmartRecruiters
CTO Talk: Q&A with Alesia Braga of SmartRecruiters 
Alesia Braga, CTO at SmartRecruiters, addresses the challenge of finding great new hires in today's candidate-led market. Alesia also discusses where her interest in tech came from, separating hype from innovation and the strangest thing she's ever done for fun.  
Corel
Bad collaboration impacts bottom lines 
Hybrid is the future of work, but business leaders are concerned on how this may effect their employee's collaboration. Corel uncovered companies are not meeting employees' collaboration expectations, with 27% of workers saying their leadership has failed to invest in the right tools. Corel's Chief People Officer, Scott Day explains how employee productivity and retention relies on an organisation's ability to fuel effective collaboration. 
Incode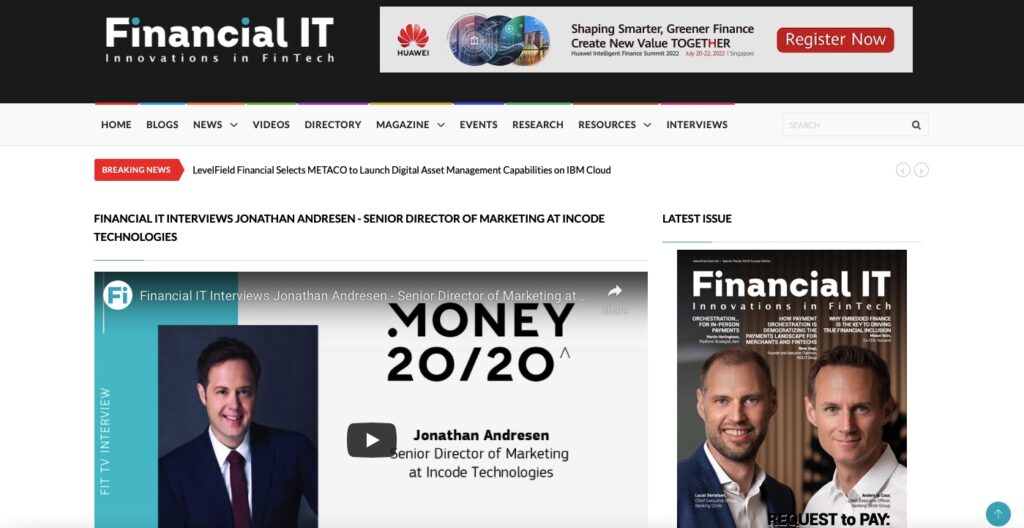 Financial IT interviews Jonathan Andresen - Senior Director of Marketing at Incode Technologies 
In the post-pandemic world, organisations are looking to accelerate their digital transformations, improve the customer experience whilst also solving security issues. Senior Director of Marketing at Incode, Jonathan Andresen, reveals to Financial IT how biometrics can fast track the secure digital onboarding of customers.  
Logicalis UK&I
Logicalis UK&I chief: Talent retention should be a priority for business leaders 
Alex Louth, CEO at Logicalis UK&I shared his views on the Great Resignation, employee retention and the biggest challenges the channel have experienced over the last year. CRN caught up with Alex as part of their 'Meet the Shortlisters' series for the 2022 Sales and Marketing Awards where Logicalis UK&I are shortlisted Best Company to Work for (Sub £100m) category. 
ClearJunction
Entrepreneurship: Fintech Clear Junction named fastest growing founder-led firm in inaugural list 
Clear Junction topped the inaugural FEBE Growth 100 list. The Growth 100 was created to who to celebrate entrepreneurship, particularly against the backdrop of difficulties caused by the pandemic. Dima Kats, ClearJunction's founder, notes the key to success is confidence in CityA.M. 
Hoptroff
Why You Should Care That There's No "Plan B" For Space-Based PNT-Part 2 
PNT – positioning, navigation, and timing – comes from GPS and everything from guided missiles to the operational synchronization of critical infrastructures depend on it. If anything goes wrong, there is no 'plan b' to fall back on. Richard Hoptoff, Chief Time Officer at Hoptroff, tells The DownLink podcast about the importance of Traceable Time as a Service. 
For more information detailing how Champion can assist you in securing earned media coverage, please email: letstalk@championcomms.com   
Our latest case study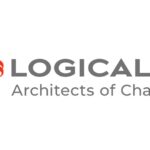 Logicalis
Logicalis had a trust problem. It was spending excessive amounts of time and money on lead and demand generation activity that was resonating with IT and Line of Business (LOB) decision-makers.
All case studies
An Award Winning B2B PR Consultancy
B2B Content Campaign of the Year – Champion Communications & MobileIron: Trouble at the Top
Best Use of Data in a Content Campaign – Champion Communications & MobileIron: Trouble at the Top
Shortlisted – B2B Campaign
of the Year (Aptum)
Best B2B Trade Campaign – Aptum
Best B2B Trade Campaign – Ivanti
Best Use of Data – Ivanti
Winner – Best Use of Data (Ivanti)
Winner – Best one-off Content Campaign (Ivanti)
Winner – Best Use of Data (Greenlight Commerce)
Winner – Best Content Campaign to Assist with Corporate Positioning (Greenlight Commerce)
Shortlisted – Best one-off Content Campaign (Aptum)
Champion Communications
is a member of the PRCA
Shortlisted – B2B Technology Campaign: It's not always sunny in the cloud – The Aptum Cloud Impact Study
Shortlisted – B2B Technology Campaign: The Public Sector Problem
Shortlisted – Best corporate decision-maker targeted campaign: Trouble at the Top, MobileIron
Winner: gold – best pr campaign, go instore
Winner: bronze – best corporate decision maker targeted campaign, Ivanti