How can businesses use technology to have a positive sustainable impact? Has the pandemic complicated the move to cloud-native further? How can we deal with the security issues arising because of an increasingly cashless society? These questions and more were answered by our clients this month. 
Read more in February's Coverage Highlights: 
Changing landscapes: Recognising fintech's potential in 2022 
Over the past two years, fintech and the wider payments sector have seen success born out of necessity. Dima Kats, CEO at Clear Junction, spoke to Finance Derivative about this success, and how it can inform the progress we can expect to see in 2022. Dima also discussed the key trends for the fintech industry, and what leaders can expect to see in 2022.  
Efficient back office applications are key to productivity and costs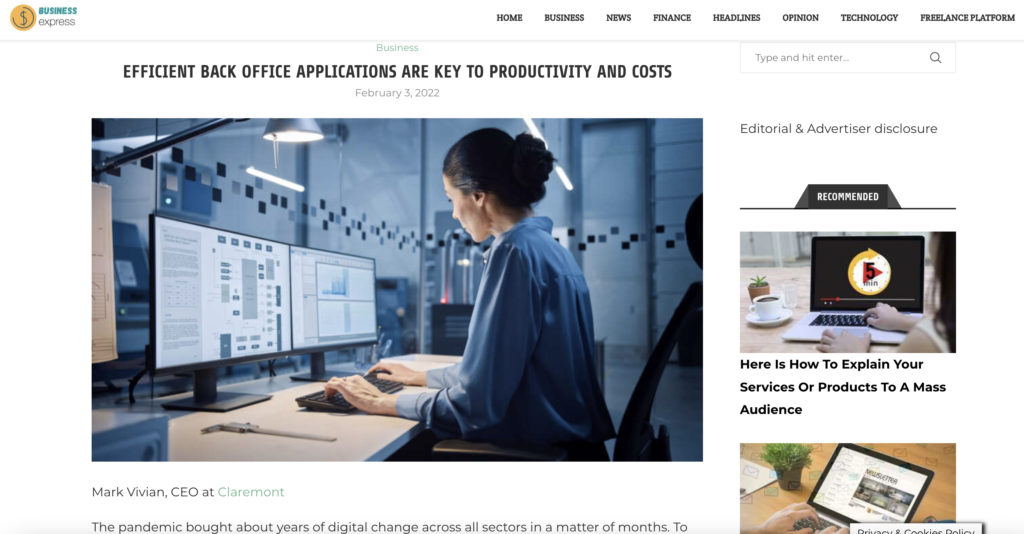 Digital change and transformation are now at the forefront of all sectors and industries. Organisations must maintain a dependable suite of applications that form the backbone of organisations such as an Enterprise Resource Planning (ERP) system. Mark Vivian, CEO at Claremont spoke further on how these applications can combat the complications of remote work and improve staff productivity in Business Express. 
Cricut shirt design: expert advice to achieve pro results
Corel's Senior Director of Product, John Falsetto, featured in CreativeBloq to discuss his advice to achieve the best results when designing shirts using Cricut. He explores how colour and positioning of images and text can be the difference between standing out from the crowd or getting lost in the noise.
Cashless societies and the need for trusted timestamping in the digital economy 
As we draw closer to becoming a cashless society, with only one in six payments being made in cash, we must consider the security implications of this digital transformation. Richard Hoptroff, Founder and CTO at Hoptroff, discusses how accurate time synchronisation and traceable timestamping can build satellite resistance to ensure a cashless society can function efficiently in the future. 
Reverse logistics is rife with inefficiencies.  On average, a returned product has to go through seven pairs of hands before its ready to be sent out again. That's too many steps just for one process. James Newman, Head of EMEA at GreyOrange shared how he believed automation is the future of solving these inefficiencies in February's edition of A1 Retail.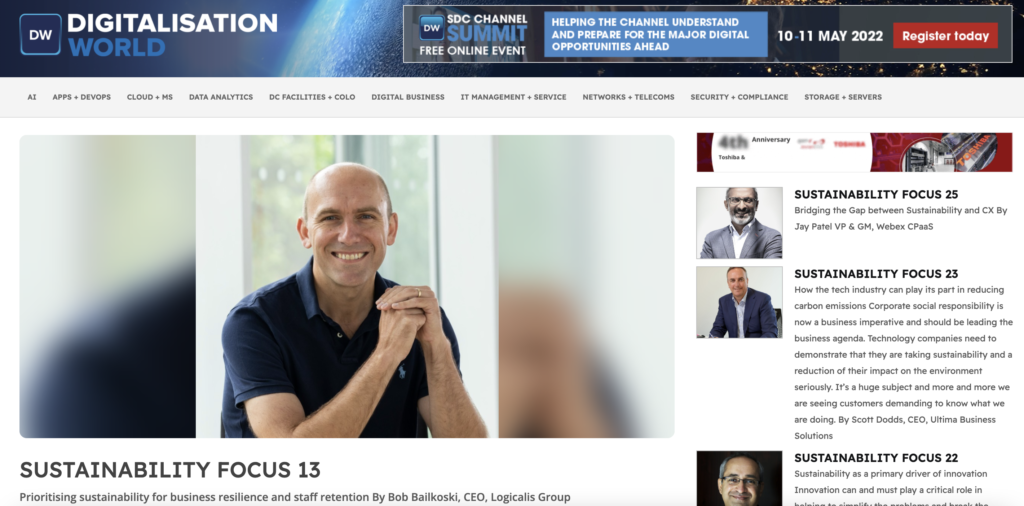 Following COP26, we have seen more businesses in the midst of digitally transforming implement sustainable business practices. Bob Bailkoski, CEO of Logicalis Group, shared his thoughts on how technology can create a positive impact and how now, more than ever before, candidates consider a company's sustainability initiatives before joining them. 
The Practical Approach to Embracing Autonomous 5G Networks 
5G's promise of beyond connectivity relies on having networks that can be scaled, meaning manual operations must be replaced with autonomous ones. Aaron Boasman-Patel, Vice President of AI & Customer Experience at TM Forum, joins Ashish Jain on an episode of the Alynment Podcast to discuss all things autonomous networks. Aaron talks about the challenges of setting data standards for automation, how CIOs should prepare for autonomous networks and more. 
Graphene, a material for the future 
Before scientists discovered how to extract it, Graphene was a material that was only spoken about theoretically. As of 2022, it now has the potential to be implemented into a variety of industries ranging from textiles to construction. Neill Ricketts, CEO of Versarien, featured on the Near Futurist Podcast to elaborate on this in further detail. 
The Digital Bulletin Podcast: Episode 27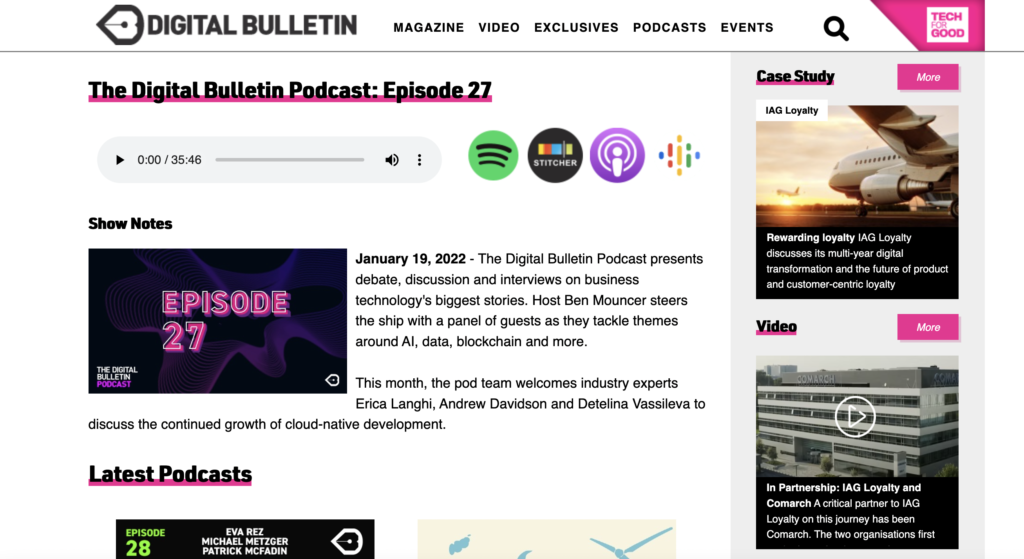 Has the pandemic complicated the move to cloud-native further or are businesses simply struggling to keep up with rapid market growth? Head of Cloud Operations at HeleCloud, Detelina Vassileva, featured on the Digital Bulletin podcast this month. She discussed the trends we will see in cloud-native development in 2022 and some of the issues businesses may face while trying to become cloud-native.  
European Central Bank preps lenders for potential Russian cyberattack 
"When it comes to state-sponsored cyberattacks, known but unpatched vulnerabilities are the number one risk to financial institutions." Trichy Raman, Cybersecurity expert at Ivanti, spoke to City AM about the cyber risks to banks in the wake of the current Russia-Ukraine crisis. 
Acknowledgement without action- simple steps companies can take to drive diversity and inclusion efforts 
According to SmartRecruiters 2021 State of Diversity Hiring Report, 51% of organisations have no processes set to achieve diversity and hiring goals. Rob Symons, SVP, EMEA of SmartRecruiters featured in Technology Dispatch to discuss how organisations can develop and improve upon diversity hiring plans.  
Weber transforms warehouse processes and unlocks productivity with Ivanti 
Ivanti Wavelink announced that one of the largest brands in the home grill market, Weber, will be using their solutions to solve their current supply chain challenges. Brandon Block, Senior VP and GM at Wavelink, discusses further on how they helped Weber solve their problems in Intelligent CIO.
For more information detailing how Champion can assist you in securing earned media coverage, please email: letstalk@championcomms.com       
Our latest case study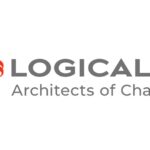 Logicalis
Logicalis had a trust problem. It was spending excessive amounts of time and money on lead and demand generation activity that was resonating with IT and Line of Business (LOB) decision-makers.
All case studies
An Award Winning B2B PR Consultancy
B2B Content Campaign of the Year – Champion Communications & MobileIron: Trouble at the Top
Best Use of Data in a Content Campaign – Champion Communications & MobileIron: Trouble at the Top
Shortlisted – B2B Campaign
of the Year (Aptum)
Best B2B Trade Campaign – Aptum
Best B2B Trade Campaign – Ivanti
Best Use of Data – Ivanti
Winner – Best Use of Data (Ivanti)
Winner – Best one-off Content Campaign (Ivanti)
Winner – Best Use of Data (Greenlight Commerce)
Winner – Best Content Campaign to Assist with Corporate Positioning (Greenlight Commerce)
Shortlisted – Best one-off Content Campaign (Aptum)
Champion Communications
is a member of the PRCA
Shortlisted – B2B Technology Campaign: It's not always sunny in the cloud – The Aptum Cloud Impact Study
Shortlisted – B2B Technology Campaign: The Public Sector Problem
Shortlisted – Best corporate decision-maker targeted campaign: Trouble at the Top, MobileIron
Winner: gold – best pr campaign, go instore
Winner: bronze – best corporate decision maker targeted campaign, Ivanti