Has the role of the CIO really changed? If so, how? Has hybrid work changed employee expectations forever? What are the issues that women in tech face and how can the technology industry attract more female talent?  
This month saw a real focus on women in tech in light of International Women's Day. But that's not the only area of tech that our clients shed light on. Read all about the key stories in March's Coverage Highlights: 
Logicalis 
Logicalis: The role of the CIO has changed 
Research from Logicalis uncovered the shift of the role of the CIO into a more strategic leadership role. One of the most noticeable was the responsibility for innovation within businesses. Toby Alcock, Logicalis' CTO, spoke to MicroScope about the fact that businesses' expectations of CIOs have changed, as has and the pace with which they need to deliver. 
Aptum  
Almost half of organisations will ramp up traditional infrastructure use despite move towards cloud, research finds 
Despite the majority of organisations planning to increase their use of cloud infrastructure over the coming years, the 'cloud boomerang effect' means that almost half of organisations will increase their use of traditional infrastructure. Aptum's Cloud Impact Study 2022 featured in CRN and reveals IT decision makers' views on the movement towards cloud infrastructure.  
Ivanti UK 
Hybrid cements place in working life as employees choose flexibility 
With hybrid work becoming commonplace over the last two years, we are beginning to uncover the impact on workers. Ivanti's 'Everywhere Workplace' report was explored in Computer Weekly and reveals employees' outlook on remote working, with one of the key findings that (71%) of respondents said they would prefer to work from anywhere rather than get a promotion.  
SmartRecruiters 
C-suite career advice: Alesia Braga, SmartRecruiters 
With over 15 years of experience, Alesia Braga, SmartRecruiters' CTO shares her most valuable pieces of career advice in IDG Connect. From her career ambitions and advice to achieve c-suite level positions, Alesia reveals her top tips for potential tech candidates to ace their interviews and which pitfalls to avoid.  
Clear Junction 
Reshaping finch through partnership
As the fintech industry grows and becomes more diverse, there will be an increasing need for partnerships and collaboration to take full advantage of emerging opportunities. Dima Kats, CEO of Clear Junction spoke with Fintech Herald about how payments industry analysts predict that firms who adopt open banking early and secure partnerships will reap the rewards.
Grey Orange 
Walmart Canada taps GreyOrange tech for new fulfilment centre 
As a part of Walmart Canada's $3.5 billion investment to make online and in-store shopping experiences simpler and more convenient, GreyOrange's logistics technology will power its new fulfilment centre. This new facility will be capable of shipping 20 million items annually and store 500,000 items for direct to home deliveries and in-store pickups. 
Corel 
Three things women can do to get ahead in the world of tech 
Women in tech was a huge topic of conversation this month with International Women's Day taking centre stage. Christa Quarles, Corel's CEO, spoke to WeAreTechWomen about strategies to help women get ahead in the world of tech. She states that finding a company that values diversity and inclusion is important as companies that have more than 30% women executives are 48% more likely to outperform less gender diverse enterprises.  
Versarien  
Meet the co-founder of Versarien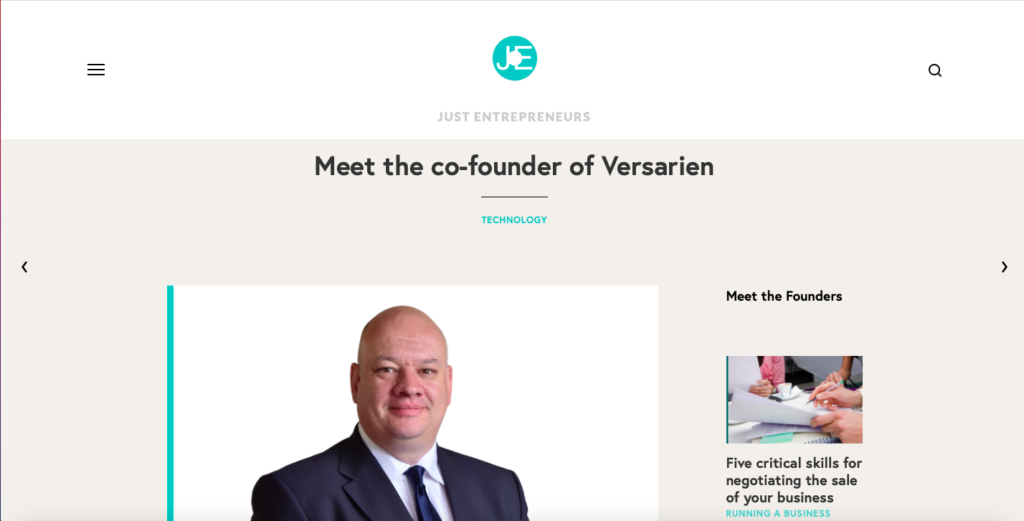 Neill Ricketts, CEO and co-founder at Versarien featured in Just Entrepreneurs to explore the story of the business, and the advice he would give to aspiring entrepreneurs. Speaking about his background in manufacturing and engineering, Neill delves into the opportunity graphene presented to him and how he built upon this to create Versarien.  
Hoptroff 
According to recent studies, the data centre industry is responsible for 1% of global electricity consumption. Richard Hoptroff, CTO and co-founder of Hoptroff comments on the issues arising from the world's growing reliance on data centre infrastructure in Data Centre Review. He explains that COP26 put even more pressure on governments and the private sector to make emission cuts.  
HeleCloud 
How data protection can benefit from artificial intelligence 
In a discussion of the ways data protection can benefit from AI given the continual growth and evolution of cyber-attacks, Jon Southby, Senior Cloud Consultant at HeleCloud,  comments that with hybrid work increasing the attack surface area, organisations can use AI to evaluate threats to their corporate data. Speaking to Information Age, Jon explains that AI can help enterprises be proactive as it can quickly identify any abnormal activity.  
SoftwareONE  
How the pandemic accelerated digital transformation 
With the pandemic leading to many companies undergoing a digital transformation, businesses relied on technologies that helped them operate more efficiently, effectively and accelerated the creation of new products and services. Andy Dunbar, Services Director at SoftwareONE comments on how companies as a result can be more sustainable financially and environmentally.  
TM Forum 
Driving diversity in tech communications – why the onus isn't just on women 
Vicky Sleight, VP of Diversity & Inclusion at TM Forum spoke to WeAreTechWomen about how to encourage more women to work in tech communications. She outlines that education, networking and involving men into the conversation is key to allow the telecoms sector to innovation and diversify.  
Ivanti Wavelink 
How enterprises are using connectivity to transform their operations 
Due to the pandemic, Ivanti Wavelink has helped Weber upgrade its handheld warehouse devices to cope with increased demand. By moving Weber to an Android-based mobile device, they unlocked functionality that could address the challenges being experienced in their warehouse. The partnership was explored in Tech Informed.  
For more information detailing how Champion can assist you in securing earned media coverage, please email: letstalk@championcomms.com  
Our latest case study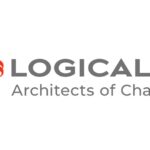 Logicalis
Logicalis had a trust problem. It was spending excessive amounts of time and money on lead and demand generation activity that was resonating with IT and Line of Business (LOB) decision-makers.
All case studies
An Award Winning B2B PR Consultancy
B2B Content Campaign of the Year – Champion Communications & MobileIron: Trouble at the Top
Best Use of Data in a Content Campaign – Champion Communications & MobileIron: Trouble at the Top
Shortlisted – B2B Campaign
of the Year (Aptum)
Best B2B Trade Campaign – Aptum
Best B2B Trade Campaign – Ivanti
Best Use of Data – Ivanti
Winner – Best Use of Data (Ivanti)
Winner – Best one-off Content Campaign (Ivanti)
Winner – Best Use of Data (Greenlight Commerce)
Winner – Best Content Campaign to Assist with Corporate Positioning (Greenlight Commerce)
Shortlisted – Best one-off Content Campaign (Aptum)
Champion Communications
is a member of the PRCA
Shortlisted – B2B Technology Campaign: It's not always sunny in the cloud – The Aptum Cloud Impact Study
Shortlisted – B2B Technology Campaign: The Public Sector Problem
Shortlisted – Best corporate decision-maker targeted campaign: Trouble at the Top, MobileIron
Winner: gold – best pr campaign, go instore
Winner: bronze – best corporate decision maker targeted campaign, Ivanti