Champion Communications, the PR consultancy that accelerates growth for B2B tech brands, has been chosen to provide e-commerce business Go Instore with UK PR support, as it continues on its rapid growth journey.
Go Instore provides retailers with a live-video solution that gives them the opportunity to close the customer experience gap between their online and physical channels. It empowers consumers to make considered purchasing decisions from the comfort of their own home.
As non-essential retailers were forced to close due to the COVID-19 pandemic, Go Instore's innovative solution has helped its customers to deliver an in-store experience to their consumers and they have been able to reap the rewards as a result. Since the start of April 2020 alone, Go Instore's customers have reported over 200,000 calls through the live-video channel and have received an average customer satisfaction score of 94%.
Most recently, Go Instore has added an impressive number of quality brands to its client portfolio, with the likes of Curry's PC World, Brompton Bikes, Samsung and Ernest Jones, all implementing Go Instore's live-video solution since the start of 2020, ensuring that they can get their shop-floor staff back to work in a safe and healthy environment.
Champion Communications will aid Go Instore's growth by raising awareness and building credibility of Go Instore's technology amongst a core audience of decision makers.
Tiffany Grous, Head of Marketing, Go Instore said, "At Go Instore, we are really proud to be at the forefront of retail evolution. The retail sector provides the livelihood for so many around the world but for so long it has needed a new lease of life and our technology can be just that. We have chosen to work with Champion Communications to get this message heard and accelerate our growth as a result."
The account will be led by Account Director, Harry Webster and Champion MD Richard Cook, with day-to-day support coming from Rana Khutan, Account Manager and Olivia Parkinson, Account Executive.
Harry Webster said, "This is a really crucial time for Go Instore. As the UK eases its COVID restrictions and we adjust to the 'new normal', retailers will need to consider innovative new ways of restoring consumer confidence and accelerating their post-COVID recovery. Go Instore's live-video technology offers the retail sector the perfect solution for this and should be seen as the future of retail. We want to make sure that happens, and that Go Instore becomes part of the 'new-normal' for both retailers and consumers alike."
To find out more about Go Instore visit: https://www.goinstore.com/
Our latest case study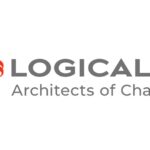 Logicalis
Logicalis had a trust problem. It was spending excessive amounts of time and money on lead and demand generation activity that was resonating with IT and Line of Business (LOB) decision-makers.
All case studies
An Award Winning B2B PR Consultancy
B2B Content Campaign of the Year – Champion Communications & MobileIron: Trouble at the Top
Best Use of Data in a Content Campaign – Champion Communications & MobileIron: Trouble at the Top
Shortlisted – B2B Campaign
of the Year (Aptum)
Best B2B Trade Campaign – Aptum
Best B2B Trade Campaign – Ivanti
Best Use of Data – Ivanti
Winner – Best Use of Data (Ivanti)
Winner – Best one-off Content Campaign (Ivanti)
Winner – Best Use of Data (Greenlight Commerce)
Winner – Best Content Campaign to Assist with Corporate Positioning (Greenlight Commerce)
Shortlisted – Best one-off Content Campaign (Aptum)
Champion Communications
is a member of the PRCA
Shortlisted – B2B Technology Campaign: It's not always sunny in the cloud – The Aptum Cloud Impact Study
Shortlisted – B2B Technology Campaign: The Public Sector Problem
Shortlisted – Best corporate decision-maker targeted campaign: Trouble at the Top, MobileIron
Winner: gold – best pr campaign, go instore
Winner: bronze – best corporate decision maker targeted campaign, Ivanti