CloudSmiths, a tech consultancy with a special focus on data analytics, machine learning, cloud infrastructure and business reporting, is the latest addition to Champion Communications' roster of ambitious B2B brands using PR to achieve growth. Founded in 2014, CloudSmiths helps businesses get the most from the cloud with end-to-end capabilities across a multitude of technologies and tools.
On this partnership, Cohan Leon Daley, Area Vice President UK & Ireland Country Manager at CloudSmith says: "We're at a really exciting time for the company, as we look to build on the capabilities and foothold we have with South Africa and replicate this in the UK market. As an organisation we're on a mission to provide businesses with the power to understand, analyse and even predict the needs of their customers at a time when this has never been more important. Working with Champion, we're looking forward to communicating our business values to our customers and prospects and growing brand awareness in the UK."
The account team, led by Gabrielle Dunbar, Associate Director at Champion Communications, will be focused on generating third party endorsement, to establish CloudSmiths in the UK market, and get it in front of its desired audience.
On this Gabrielle comments: "From the moment we started talking to the CloudSmiths team, we were so excited by the prospect of working with them to achieve their growth objectives. Through generating third-party endorsement for CloudSmiths our strategy will look to capitalise on the prevalent editorial opportunities and establish CloudSmiths as the company of choice for prospects looking to overcome their business challenges and achieve success."
To see how we can help your business grow, get in touch at: letstalk@championcomms.com
Our latest case study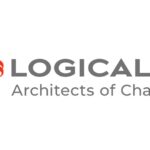 Logicalis
Logicalis had a trust problem. It was spending excessive amounts of time and money on lead and demand generation activity that was resonating with IT and Line of Business (LOB) decision-makers.
All case studies
An Award Winning B2B PR Consultancy
B2B Content Campaign of the Year – Champion Communications & MobileIron: Trouble at the Top
Best Use of Data in a Content Campaign – Champion Communications & MobileIron: Trouble at the Top
Shortlisted – B2B Campaign
of the Year (Aptum)
Best B2B Trade Campaign – Aptum
Best B2B Trade Campaign – Ivanti
Best Use of Data – Ivanti
Winner – Best Use of Data (Ivanti)
Winner – Best one-off Content Campaign (Ivanti)
Winner – Best Use of Data (Greenlight Commerce)
Winner – Best Content Campaign to Assist with Corporate Positioning (Greenlight Commerce)
Shortlisted – Best one-off Content Campaign (Aptum)
Champion Communications
is a member of the PRCA
Shortlisted – B2B Technology Campaign: It's not always sunny in the cloud – The Aptum Cloud Impact Study
Shortlisted – B2B Technology Campaign: The Public Sector Problem
Shortlisted – Best corporate decision-maker targeted campaign: Trouble at the Top, MobileIron
Winner: gold – best pr campaign, go instore
Winner: bronze – best corporate decision maker targeted campaign, Ivanti