Throughout March, we saw the continued discussion of business resilience across multiple sectors including financial services and retail; how enterprises can align digital transformation efforts to business objectives, conversations around the unforeseen complications from Brexit and reactions to the 2021 UK Budget. Read all about it and more in March's coverage highlights: 
Clear Junction- 
What does Brexit Mean for The Future of SEPA Payments? 
The implications of Brexit had wide-ranging complications across multiple sectors. In an article for Finance Monthly, Dima Kats, CEO of Clear Junction explores the changing SEPA landscape post-Brexit, and how financial businesses that are unclear of regulatory frameworks can work with a provider like Clear Junction to clarify the process. 
The Rise of Mobile Banking: Challenges and Opportunities 
The increased use of mobile banking since the pandemic has unearthed challenges for financial institutions. One of these challenges has been navigating the rise in cyber-attacks, CEO of Clear Junction, Dima Kats discusses how financial institutions can keep their customer's data secure whilst maintaining a good customer experience.  
Go Instore- 
Behind the Mask – Go Instore Co-Founder Aman Khurana 
The future of retail demands an omnichannel strategy, especially with retail set to open mid-April. Aman Khurana, Co-CEO and Co-Founder of Go Instore featured on the Behind the Mask podcast to discuss this as well as the effects that technology can have on the industry. 
UK Budget 2021: What is the future for the retail industry? 
The Chancellor announced that restart grants would be available to non-essential retailers but Andre Hordagoda, Co-CEO and Co-Founder of Go Instore argued that the grants don't address the changes in consumer behaviour and the best use of the grants should support business' omnichannel strategies.  
Hoptroff- 
How a network-based solution could be the key to combatting GNSS outages 
Satellites can be easily disrupted, and the equipment to conduct such attacks is becoming more accessible to civilians. Richard Hoptroff, Founder and CTO of Hoptroff, highlights the concerns around Global Navigation Satellite System resilience and why a network-based solution can help. 
Timing-as-a-Service, anyone? Compliant timestamps delivered via the cloud is now an OPEX-friendly option 
The current climate crisis has made businesses more aware of their impact on the environment. This has become a necessity for organisations due to the rise in the adoption of cloud computing last year. Dion Travagliante, Head of North American Sales at Hoptroff explains why network-based solutions can cut costs and reduce environmental impact.  
Aptum-  
XaaS II online event discusses future of services, management, and work-life 
Communicating clearly with customers has become more challenging since the pandemic. Leigh Plumley, Chief Revenue Officer at Aptum, discussed the importance of building effective relationships with customers, and how data as infrastructure is set to grow when he sat on a panel at the XaaS (everything as a service) Summit. 
Claremont- 
Top four considerations for ERP optimisation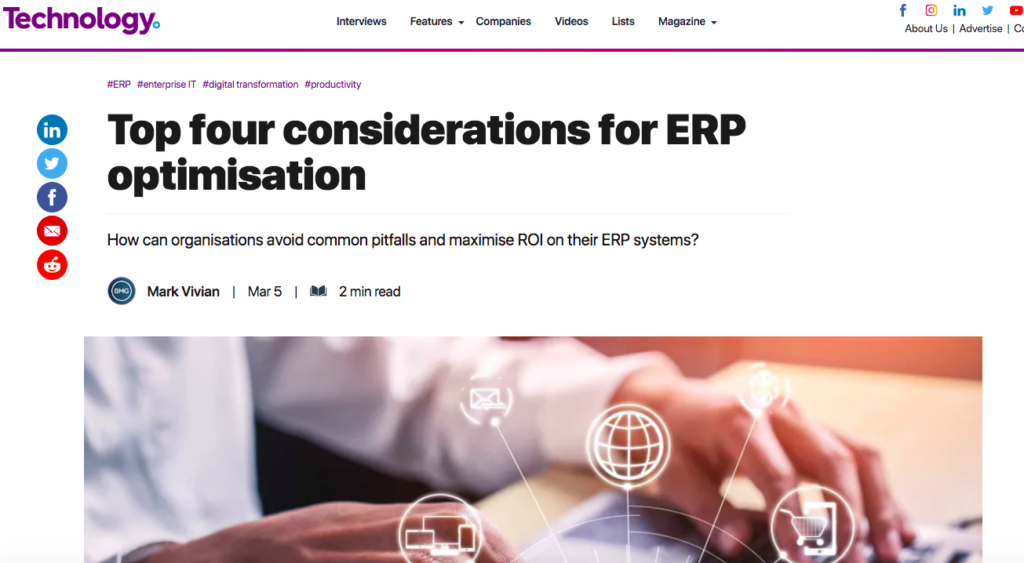 ERP (Enterprise resource planning) implementations can run into thousands for organisations, so having the ability to optimise these and maximising the return on investment is important. Mark Vivian, CEO at Claremont, discusses how organisations can avoid common obstacles when implementing an ERP system in Technology Magazine.  
10 Common ERP Mistakes To Avoid 
"The most successful implementations have tended to be as an integral part of wider business change programs," says Mark Vivian, CEO of Claremont. Mark featured in CIO discussing why ERP projects should align with the business objectives as well as the IT involved. 
Logicalis- 
Mick McNeil of Logicalis On How To Use Digital Transformation To Take Your Company To The Next Level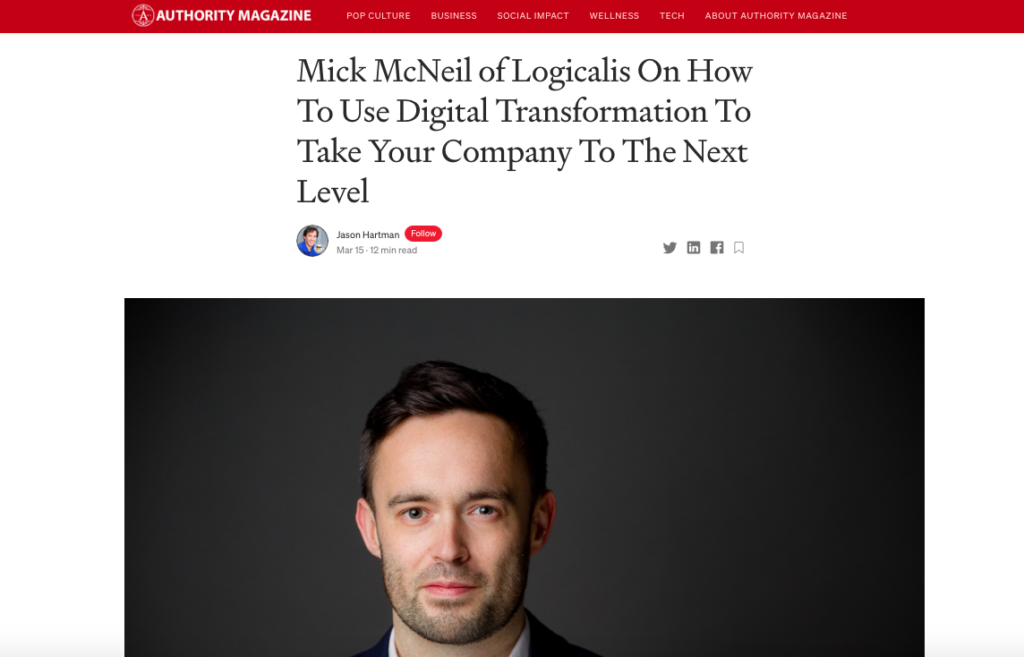 Logicalis' long-standing strategic partnerships with Microsoft and Cisco help to support customers with innovative solutions. Mick McNeil, VP of Global Business Development at Logicalis spoke to Authority Magazine to discuss how these solutions drive customers' digital transformation efforts.  
Digital Transformation: A necessity for business success 
Digital transformation is critical for business success post-Covid and has a myriad of business benefits that are only just being realised. In an article for Intelligent CXO, Bob Bailkoski, CEO of Logicalis, discusses how businesses can find success with digital transformation. 
Ivanti- 
10 learnings to consider when it comes to enterprise mobility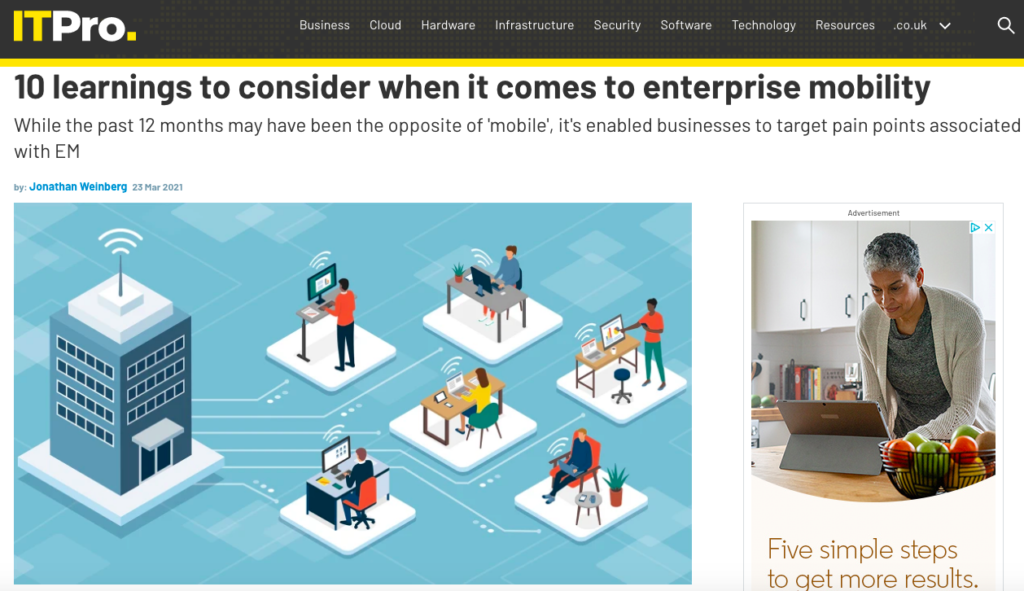 45% of CISOs cite employees using unsecured Wi-Fi to access business resources as a top IT security challenge during the pandemic. This research from Ivanti featured in an IT Pro article discussing the considerations needed when targeting the challenges that come with enterprise mobility.  
Remote work is sending IT security budgets out of control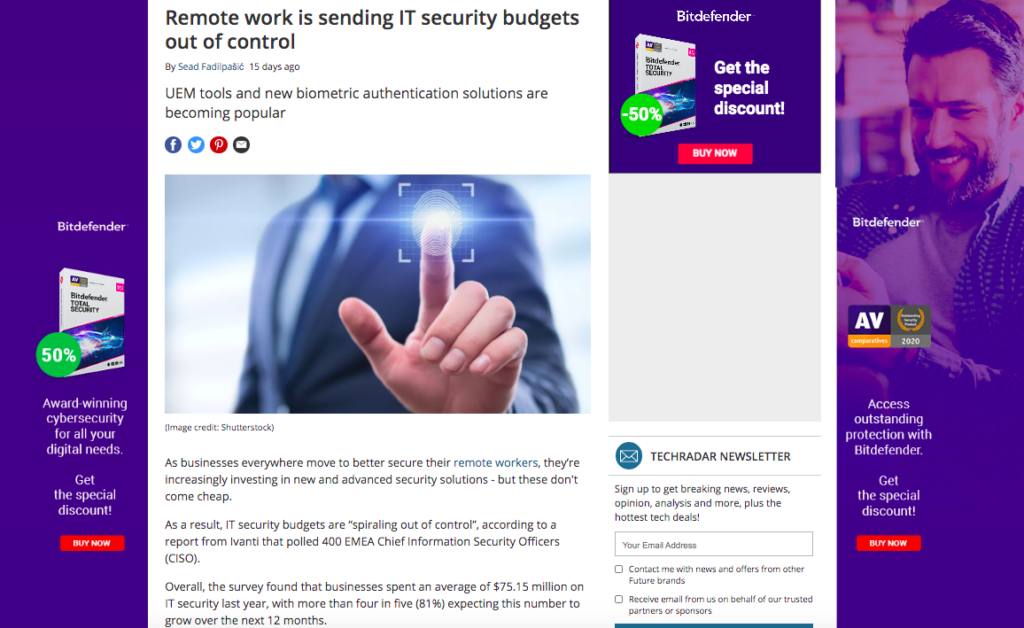 Research from Ivanti revealed that 81% of CISOs expect IT security spend to increase this year as businesses make moves to secure the Everywhere Workplace. As the return to work proves complicated, with many businesses considering a hybrid model, all remote workers must be secure, and all endpoints managed effectively.  
For more information on how we can assist you in securing earned media coverage or drive success and sales for your business, get in touch at: letstalk@championcomms.com 
Our latest case study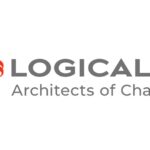 Logicalis
Logicalis had a trust problem. It was spending excessive amounts of time and money on lead and demand generation activity that was resonating with IT and Line of Business (LOB) decision-makers.
All case studies
An Award Winning B2B PR Consultancy
B2B Content Campaign of the Year – Champion Communications & MobileIron: Trouble at the Top
Best Use of Data in a Content Campaign – Champion Communications & MobileIron: Trouble at the Top
Shortlisted – B2B Campaign
of the Year (Aptum)
Best B2B Trade Campaign – Aptum
Best B2B Trade Campaign – Ivanti
Best Use of Data – Ivanti
Winner – Best Use of Data (Ivanti)
Winner – Best one-off Content Campaign (Ivanti)
Winner – Best Use of Data (Greenlight Commerce)
Winner – Best Content Campaign to Assist with Corporate Positioning (Greenlight Commerce)
Shortlisted – Best one-off Content Campaign (Aptum)
Champion Communications
is a member of the PRCA
Shortlisted – B2B Technology Campaign: It's not always sunny in the cloud – The Aptum Cloud Impact Study
Shortlisted – B2B Technology Campaign: The Public Sector Problem
Shortlisted – Best corporate decision-maker targeted campaign: Trouble at the Top, MobileIron
Winner: gold – best pr campaign, go instore
Winner: bronze – best corporate decision maker targeted campaign, Ivanti