We hosted the first Breakfast of Champions of 2019 this morning with special guest Andrew Cave, author of The Power of Purpose. Andrew has been a business journalist for 27 years, interviewing some of the world's high profile CEOs as well as authoring two other books, The Secrets of CEOs, Billions To Bust And Back.
The insightful session discussed the business trend to move away from a focus on shareholder value and profit and towards a decision to do things differently.
Andrew advised that companies need to be existential in their approach to purpose – what are you for? Why do you exist? Years ago when asked about purpose, some companies would talk about the existing three year plan and dress it up as if it had purpose. Now there's a move to put purpose before profit.
In a world where people don't know if they can trust businesses, they aren't willing to accept that shareholder value is the driving force behind a business any more. Andrew offered three top tips to realise a company's purpose:
It starts with passion – what gets you out of bed in the morning? There's no question about what drove a founder to set up the company. How does this passion translate? Mid management need to be aware of this initial drive.
Authenticity: Companies can't get away with being inauthentic any more. Millennials particularly, have a radar for the fake and inauthentic. They've seen the world collapse in 2008 when they were growing up and it's fed a distrust in corporations.
Being real in the world. Companies must be realistic about their role in the world and what they can achieve.
The session wrapped up with a lively Q&A where guests posed theories about global conglomerates and tech companies outlining their purpose and mission and if they were achieving these. Overall, people were considering if purpose is the new profit – and will shareholders buy into this trend. Andrew can be found on Twitter or on his website.
Our latest case study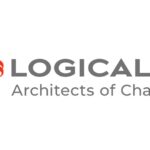 Logicalis
Logicalis had a trust problem. It was spending excessive amounts of time and money on lead and demand generation activity that was resonating with IT and Line of Business (LOB) decision-makers.
All case studies
An Award Winning B2B PR Consultancy
B2B Content Campaign of the Year – Champion Communications & MobileIron: Trouble at the Top
Best Use of Data in a Content Campaign – Champion Communications & MobileIron: Trouble at the Top
Shortlisted – B2B Campaign
of the Year (Aptum)
Best B2B Trade Campaign – Aptum
Best B2B Trade Campaign – Ivanti
Best Use of Data – Ivanti
Winner – Best Use of Data (Ivanti)
Winner – Best one-off Content Campaign (Ivanti)
Winner – Best Use of Data (Greenlight Commerce)
Winner – Best Content Campaign to Assist with Corporate Positioning (Greenlight Commerce)
Shortlisted – Best one-off Content Campaign (Aptum)
Champion Communications
is a member of the PRCA
Shortlisted – B2B Technology Campaign: It's not always sunny in the cloud – The Aptum Cloud Impact Study
Shortlisted – B2B Technology Campaign: The Public Sector Problem
Shortlisted – Best corporate decision-maker targeted campaign: Trouble at the Top, MobileIron
Winner: gold – best pr campaign, go instore
Winner: bronze – best corporate decision maker targeted campaign, Ivanti